Transcending Digital Barriers with the Power of Satellites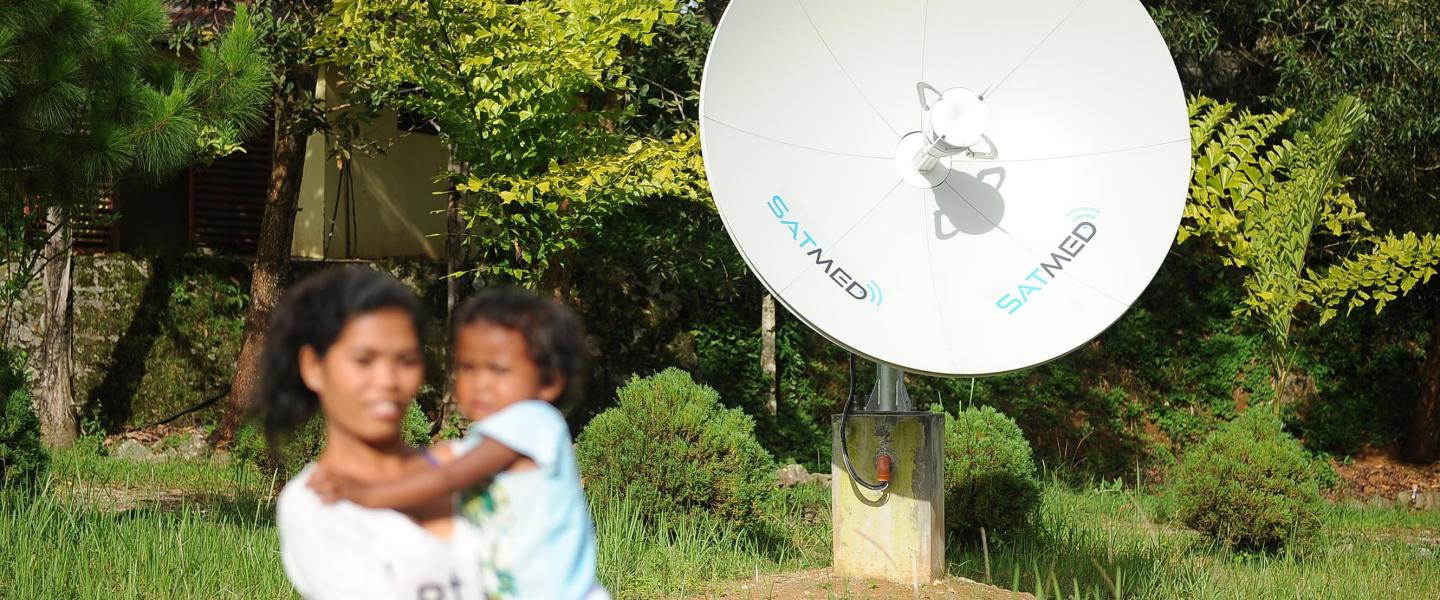 What can be done to give the power of connectivity to those who need it most? From saving lives to improving healthcare outcomes, satellites have the power to make a difference across borders.
When a 7.8 magnitude earthquake struck Nepal in 2015, first responders faced a daunting challenge: rolling out coordinated humanitarian assistance in a country where landlines and terrestrial wire systems had been destroyed.
As the death toll climbed, aid organisations needed to distribute resources where they were needed most. They couldn't afford to wait days or weeks for communications networks to be restored.
The solution: satellite technology. As the only infrastructure that restores communications networks quickly, lightweight satellite communications solution emergency.lu saved lives by facilitating seamless delivery of humanitarian aid.
This is just one of the ways satellite technology can connect people and communities, changing lives for the better. Here's a closer look.
Reaching the Unreached at the Right Time
Ask any humanitarian worker and they'll agree that in a natural disaster, connectivity can be the difference between life and death. For doctors working in rural communities, connectivity is crucial to access important e-health tools.
For example, in some areas on the island of Mindanao in Philippines, there is very limited infrastructure and services available for some of the marginalised local communities. Here, SES has deployed SATMED, an e-health platform that allows healthcare providers to use satellite technology to deliver information and mobile health solutions to remote communities. With SATMED's help, doctors are able to conduct health classes for families, provide education for volunteer healthcare workers, treat patients on-site in local villages, and monitor their health data via mobile health information systems.
During key events such as elections, citizens in remote areas also benefit from digital transmission and live broadcast of electoral results, allowing them to be more involved in policy-making.
Despite the rapid growth in reach and speed of internet access, in some regions the digital divide is growing wider. Millions in the Asia-Pacific do not have access to broadband internet, excluding them from the economic and social advantages of the connected world.
It doesn't need to be this way. Satellite technology is already used across the region – and around the world – to save lives, improve connectivity and facilitate e-inclusion.
Enabling Medical Professionals to Deliver Timely Assistance
Let's say you live on a tiny, remote island in the middle of the Bangladesh delta. Accessible only by ship, you and your 200,000 neighbours on other islands depend on floating hospitals for healthcare services.
For medical professional on one of these ships, treating patients without e-health capabilities such as e-records, medical imaging and videoconferencing applications was practically impossible.
It's easy to see why working conditions and patient outcomes were vastly improved when ships plying those waters were equipped with SES's e-health platform SATMED last year.
Boosting Citizen Participation in Public Life
Voters shouldn't be excluded from having their say just because they live in isolated areas. However, gathering votes and interacting with polling stations can be difficult with limited communications access.
In such instances, satellite technology has the potential to transform the election process. By securely transmitting information from polling offices and displaying provisional results online in almost real time, elections can become transparent and efficient. In 2015, e-elections in Burkina Faso, Africa were successfully carried out, further validating how satellite technology improves public participation in policy-making.
With a global network that reaches across borders and transcends economic barriers, satellite technology connects Asia-Pacific's most underserved regions. From emergency.lu to SATMED and e-election capabilities, each project improves and saves lives.
For more on how SES is transforming the quality of life across the world, read our white paper on e-inclusion.