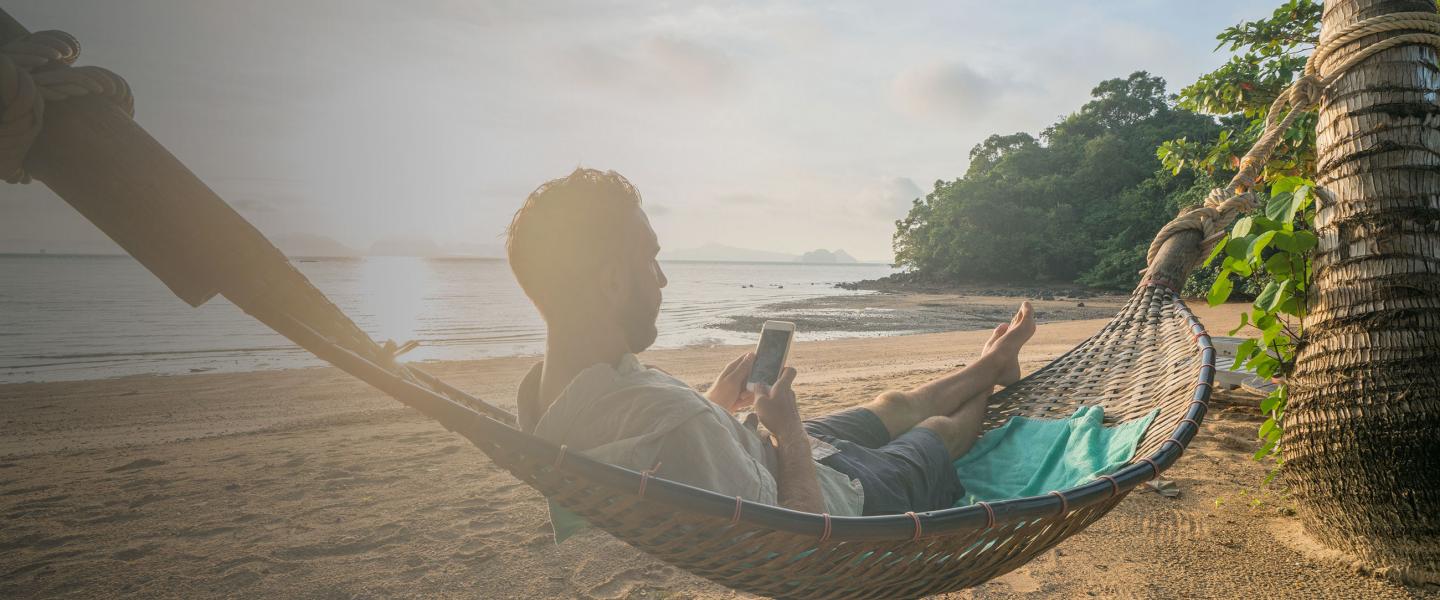 O3b MEO
Proven High-Performance Connectivity
Orbiting 8,000km above the Earth's surface, the O3b MEO constellation delivers low-latency broadband to any area within 50° north or south of the equator.
Proven High-Performance NGSO Connectivity
Our O3b MEO constellation operates in the non-geostationary satellite medium earth orbit delivering low-latency, high-performance connectivity worldwide. Our fibre-like managed service enables the delivery of MEF Carrier Ethernet cloud-ready enterprise services.
Bridging the Digital Divide
Reliable high-speed connectivity has become an essential service – yet many areas lack reliable access to the Internet. O3b MEO is the world's only commercially successful non-geostationary satellite system that provides a critical connection to core network internet access points. Ensuring that rural and remote areas have the same Quality of Experience as more developed regions to grow and expand.
Our O3b MEO Satellite Constellation
O3b MEO enables mobile network operators (MNOs), telcos, and enterprises to expand their footprint into regions and markets unserved or underserved by terrestrial networks. All while allowing government and mobility customers to power high-throughput and latency-sensitive applications, wherever they operate.
Telemedicine in Colombia. Electronic banking in the Cook Islands. Virtual classrooms in American Samoa. These are just a few of the many economic opportunities and quality-of-life improvements that high-performance connectivity, powered by our O3b MEO satellite constellation, is bringing to every corner of the world. From Chad to Brazil, and from Papua New Guinea to Timor-Leste.
Equitable Healthcare Access
O3b MEO takes healthcare to the next level, ensuring that medical resources are available to all who need them. Low-latency, high-throughput connectivity allows hospitals in remote areas to provide proper training to employees, consult with healthcare providers all over the world, and request additional resources, at any time. 
Bringing Visitors - and Revenue - to Emerging Markets
Many regions rely on tourism to boost their economies, but lack the connectivity needed to keep those visitors engaged and capitalise on new business opportunities. O3b MEO delivers a growth path for these destinations, providing local businesses with the tools they end to grow and enabling their customers to remain connected during their visit – and share their experiences with the rest of the world.
Find out more about O3b MEO
Press Release
Press Release |
Briskcom Partners with SES Networks to Offer Virtual Network Operator Services in Brazil
Read more
HOW CAN WE HELP?
If you're looking for more information about our offering or need to connect with our team, don't hesitate to reach out. We are here to help.