2022
As secure data transmission becomes increasingly crucial, SES, in a partnership between ESA and the European Commission, leads a consortium to develop EAGLE-1, Europe's first space-based quantum key distribution system.
In the US, we progressed well with the C-Band transition plan as we launched three C-band satellites.
2022 ended with a bang as we celebrated the successful launch of our highly anticipated high-performance second-generation MEO system O3b mPOWER.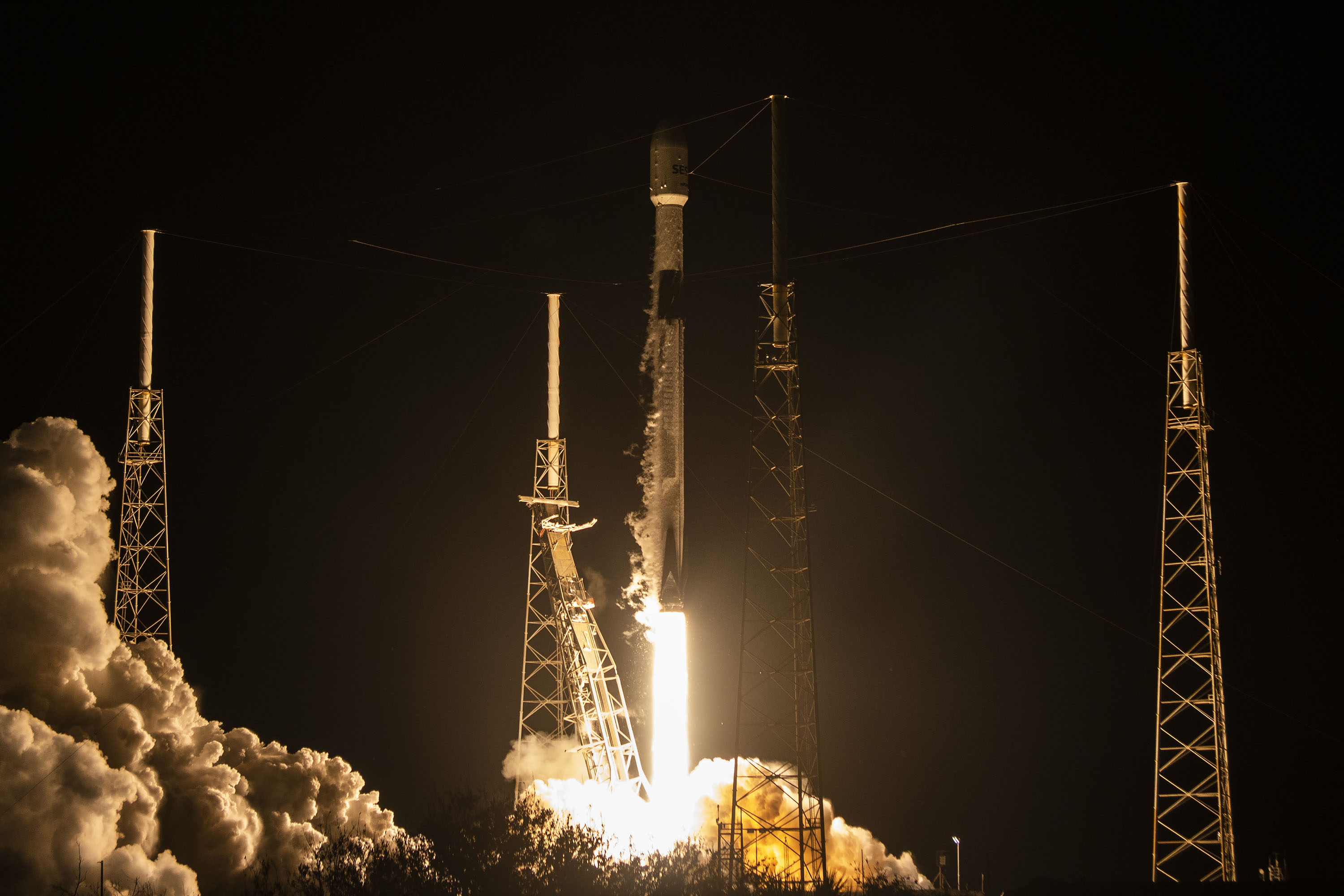 2021
Our first very high throughput GEO satellite, SES-17, that has been engineered to deliver high-speed broadband flexibility in the air, at sea or on land, was launched, enabling us to make the first step in the integration of a truly inter-operable GEO and MEO network.
Separately, in the US, our efforts to clear C-band spectrum quickly while transitioning our customers' services made us eligible for the FCC's first payment of $1 billion.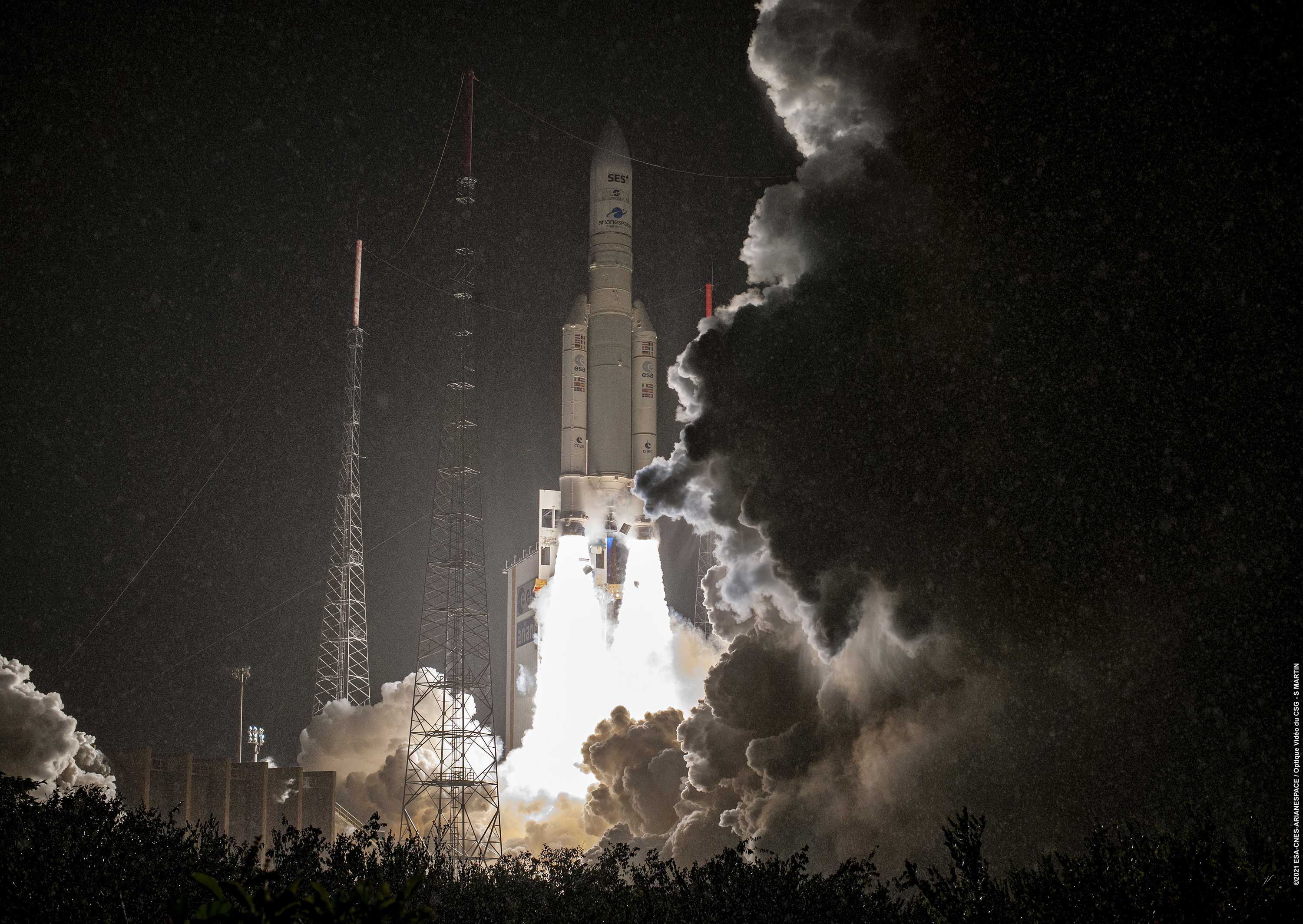 2020
In the year of COVID-19, our business contingency plans were put to the test. While most of our employees transitioned to work from home, our operations teams continued to deliver uninterrupted broadcasting and network services 24/7.
The switch to a largely remote way-of-working saw a sharp acceleration of our journey into the Cloud.
In the United States, the Federal Communications Commission (FCC) gave satellite operators the green light to start their C-band migration efforts to ensure quick deployment of 5G services across the country.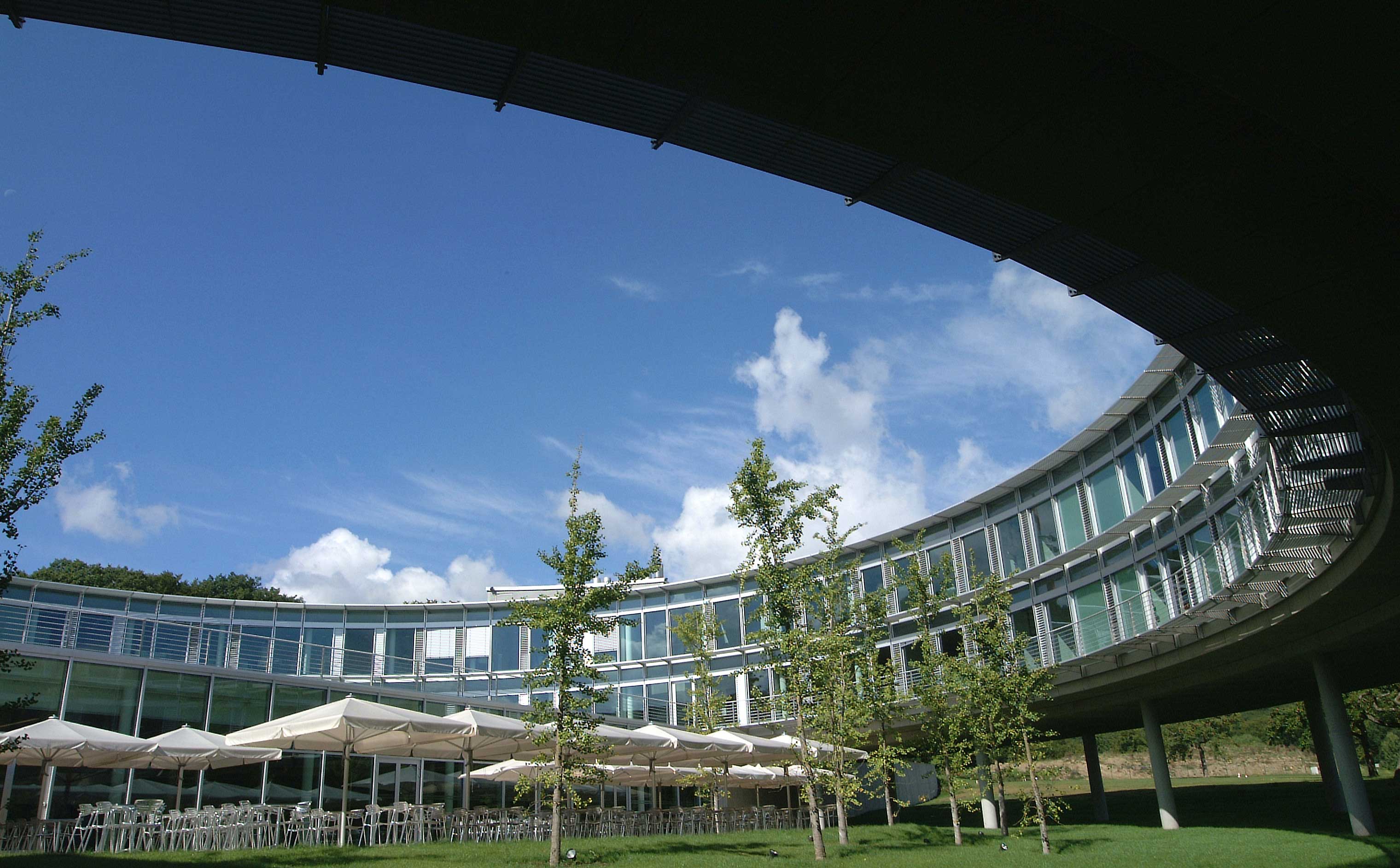 Featured milestone
2019
2 April 2019: successful launch of 4 O3b satellites, completing our first-generation MEO constellation.
Using our unique multi­orbit network to extend the reach of telco, mobile and cloud infrastructure, we deployed 'life­changing' broadband and mobile services; meaningfully improving connectivity for people in rural areas all over the world including Burkina Faso, Columbia, Indonesia and Pakistan.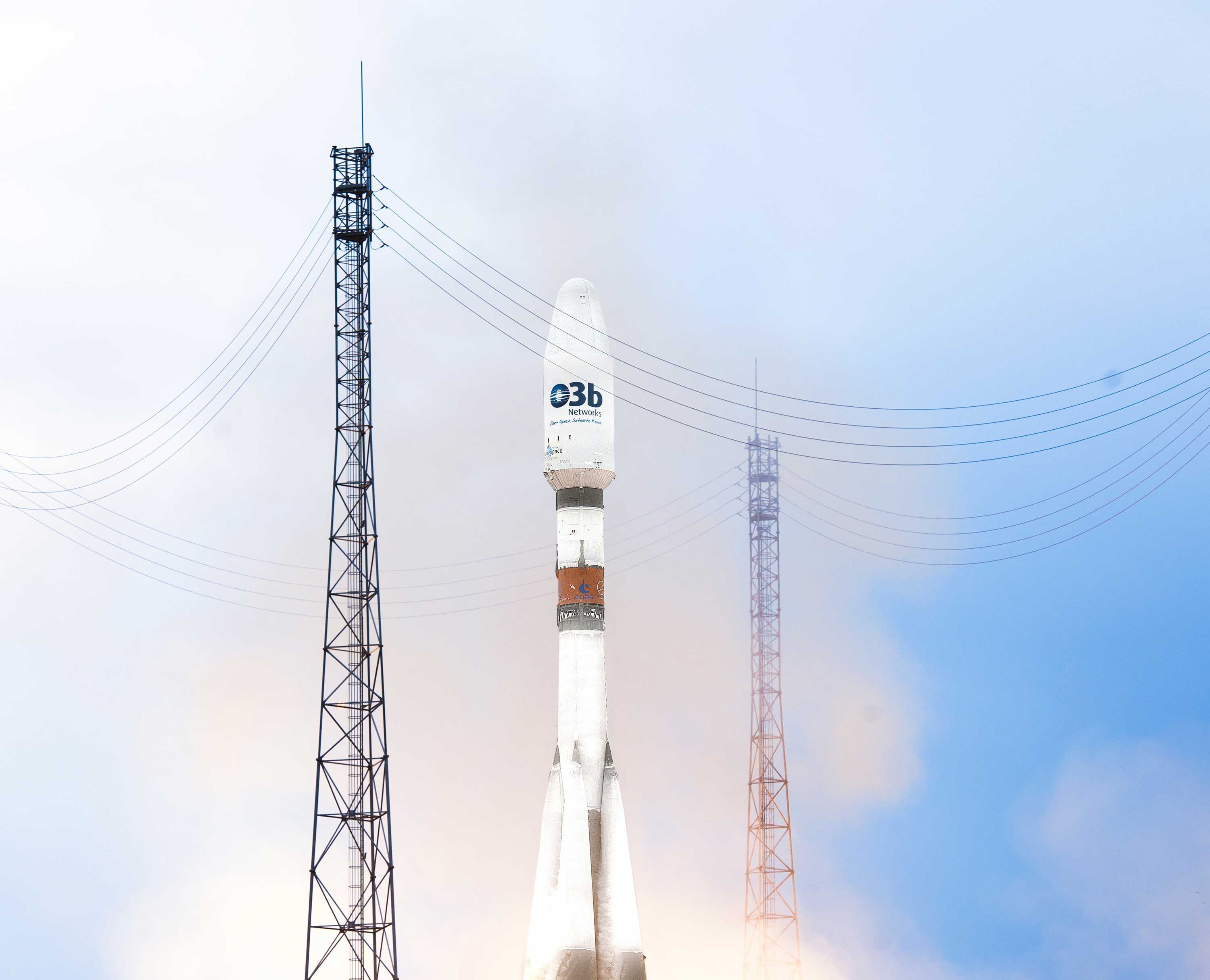 2018
We were delighted to welcome Steve Collar as our new CEO, while completing our restructuring into SES Video and SES Networks (our data-focused business unit).
We also launched a record seven satellites into space and delivered a compelling vision for our network of the future, driving us towards a new decade of cloud-scale connectivity and a cloud-enabled future.
Among those satellites ranks our first GEO satellite to boast wide beams and a HTS payload – SES-12. It has been pivotal in our mission to serve Asia's rapidly-growing DTH, Data, Mobility and Government markets.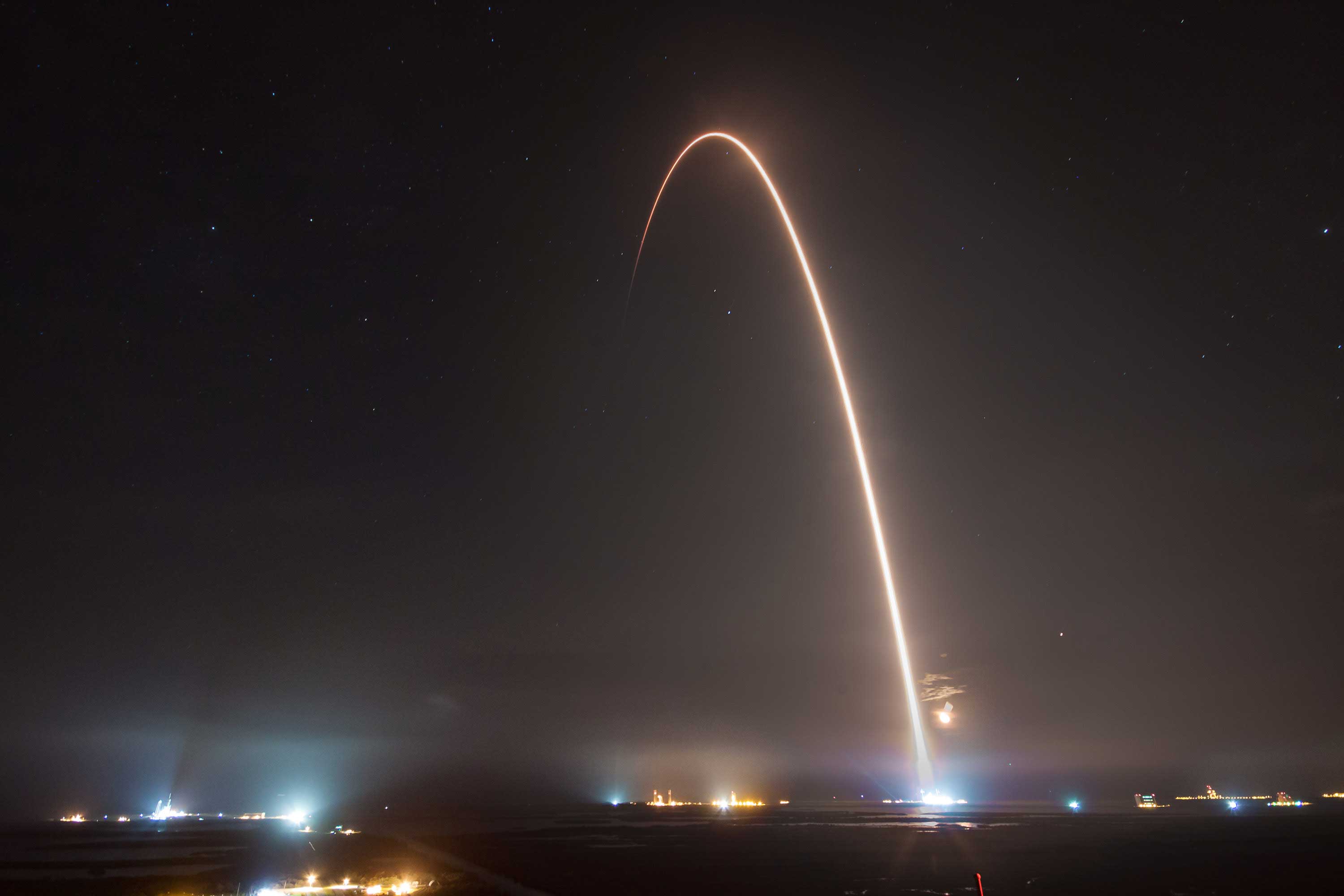 2017
SES-10 became the first geostationary satellite to be launched on a SpaceX flight-proven Falcon 9 rocket, paving the way for the space industry and other operators to embrace reusability.
With the O3b constellation taking SES Networks to new heights, we ordered O3b mPOWER—our next-generation medium earth orbit (MEO) constellation that will enable us to deliver more connectivity within the data business.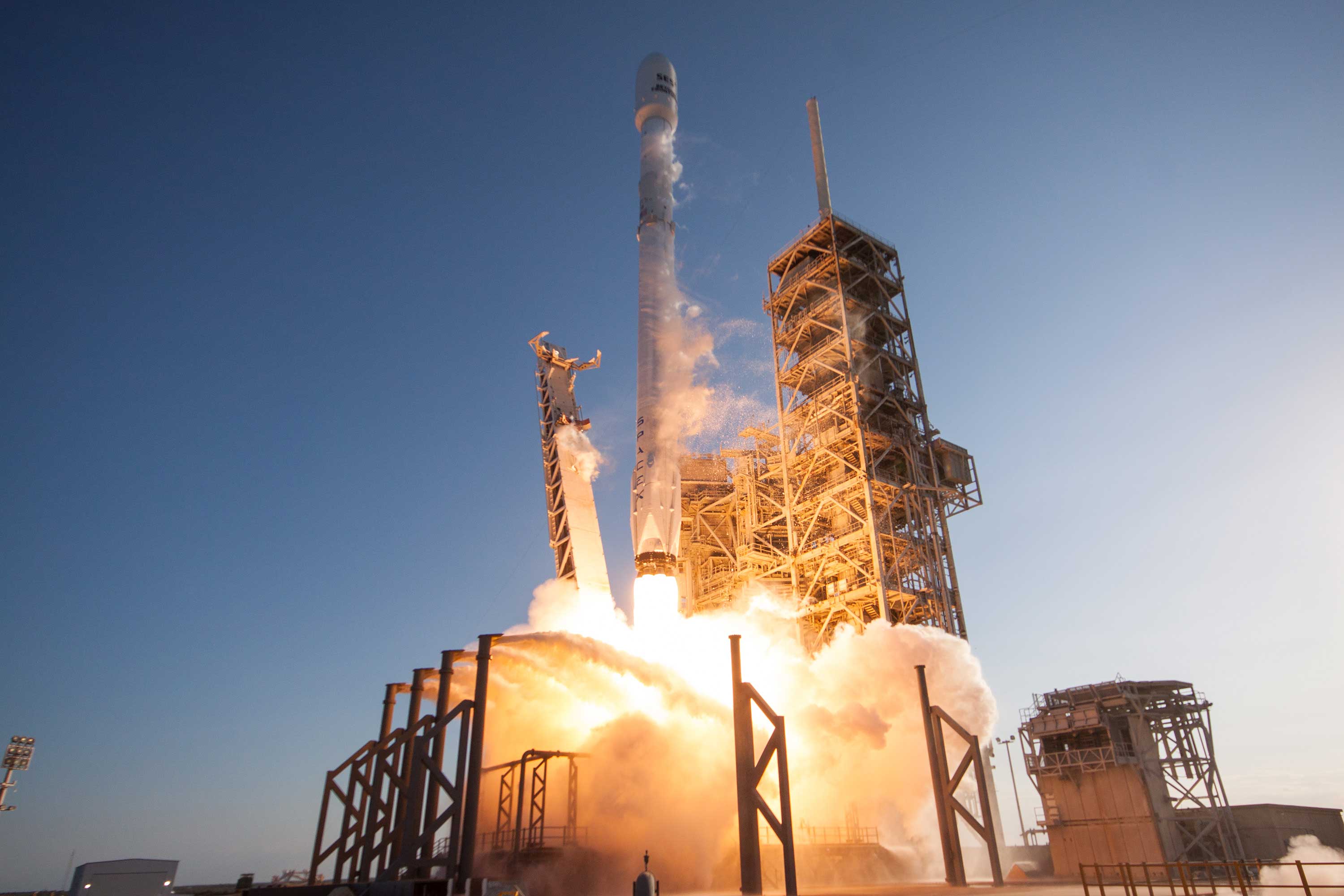 2016
SES forms MX1 and acquires O3b to significantly enhance existing Video and Networks capabilities.
The first weeks of July saw us acquire RR Media and merge their capabilities with SES Platform Services to form MX1—the world's leading media globaliser.
Next, we added O3b Networks to the list, significantly enhancing our existing Networks offering and becoming the first commercial satellite operator to manage a multi-orbit fleet made up of medium earth orbit (MEO) and geostationary orbit (GEO) satellites.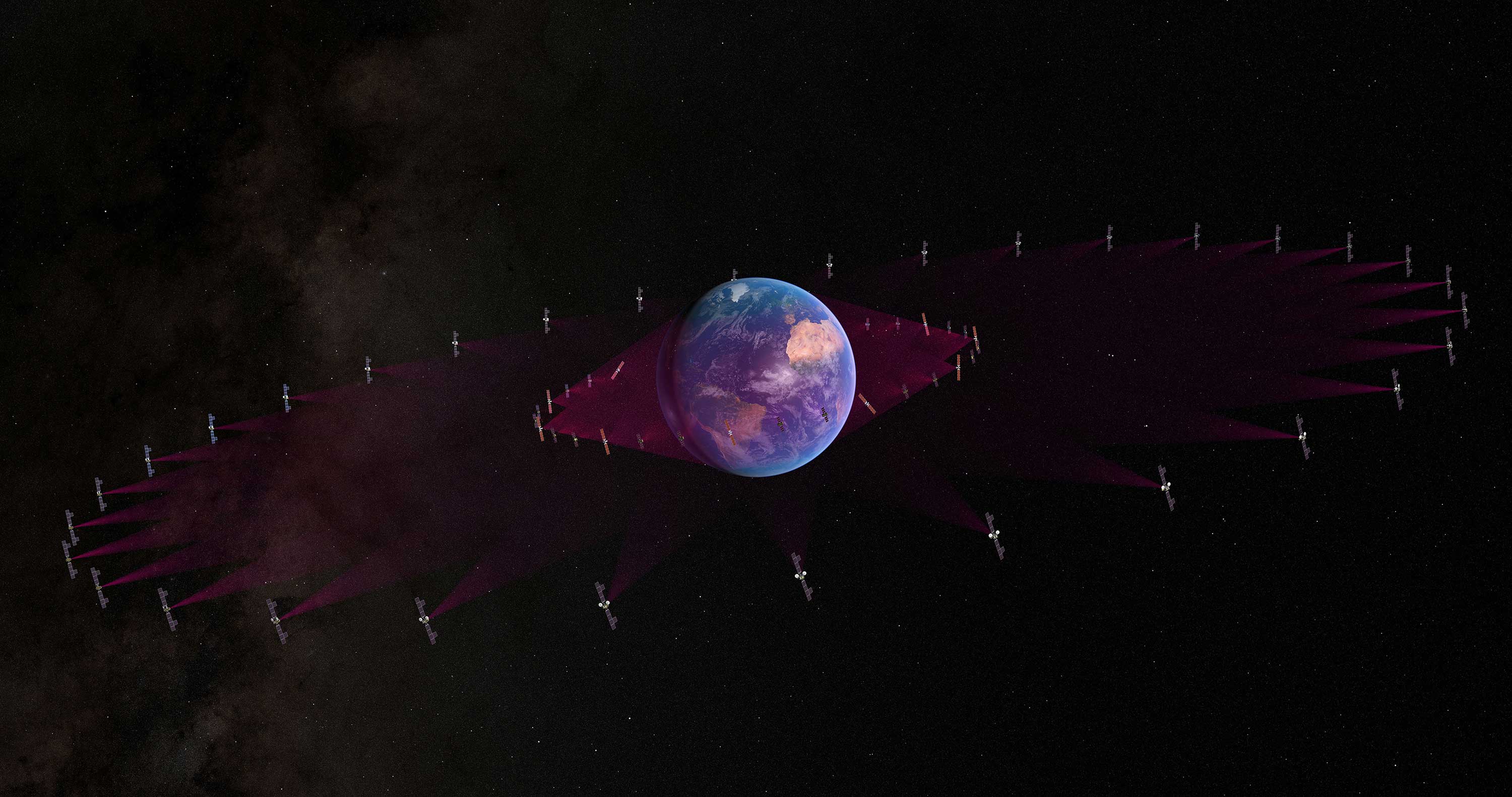 2015
2015 marked the beginning of GovSat. A public-private joint venture between the Luxembourg government and SES, GovSat was formed to address the demand for secure, reliable and accessible satellite communication services for governments – particularly in the field of defence and civilian security.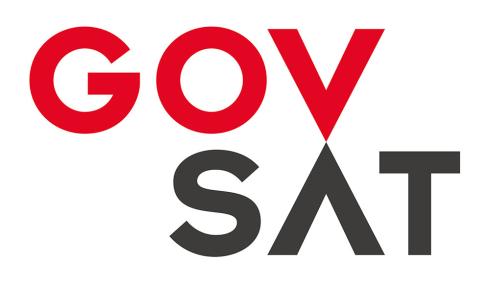 2014
A strong partnership with the Government of Luxembourg led to the launch of SATMED – a cloud-based e-Health platform designed to bring mobile health solutions to remote areas in developing regions.
We also broadcast the first-ever Ultra HD live concert to TV screens around the globe. Broadcast at Astra 19.2 degrees East, rock band Linkin Park's show was transmitted exclusively via the Astra Ultra HD demo channel, making headlines for its magnificent picture quality and extravagant light shows.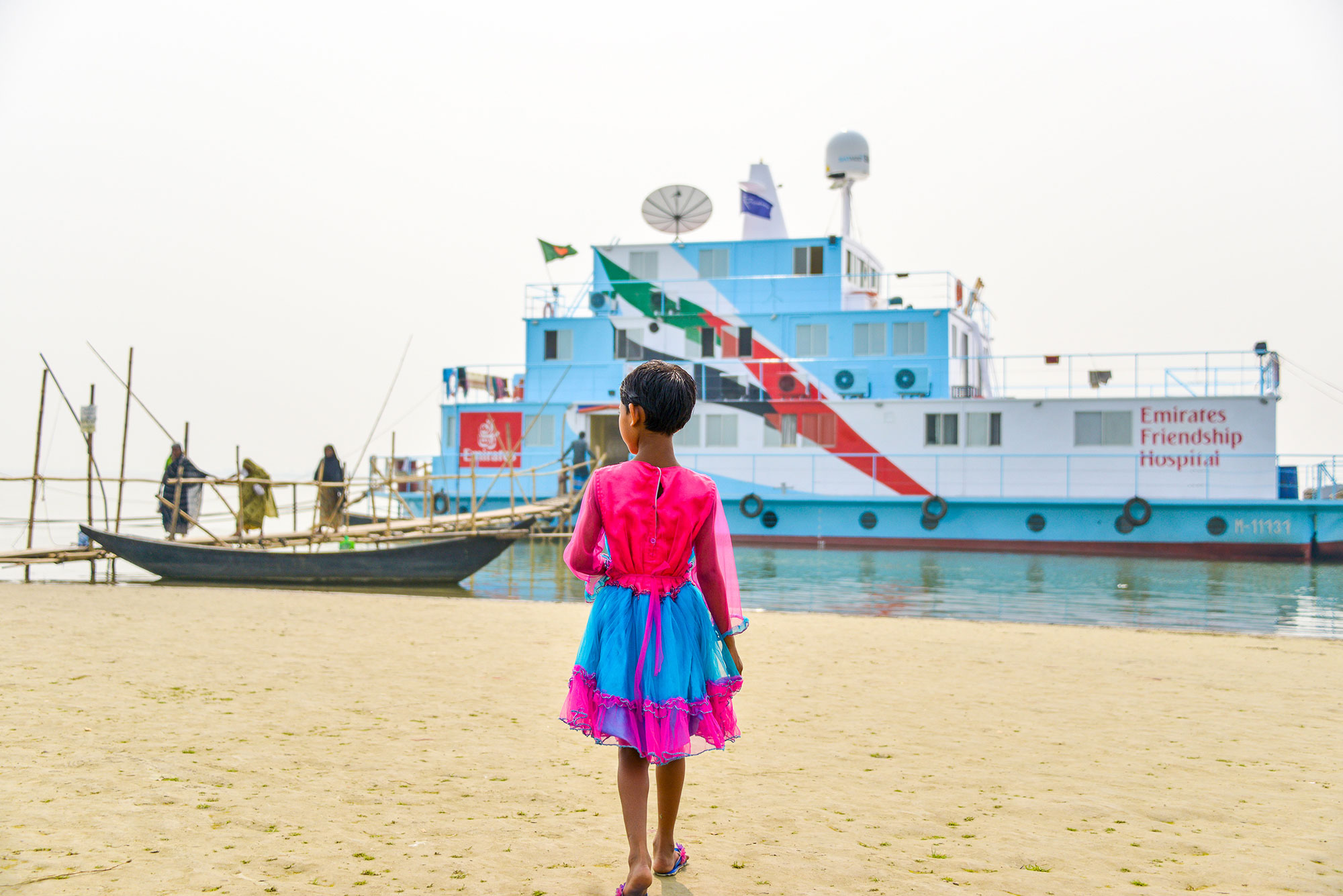 Featured milestone
2013
In 2013, O3b Networks launched its highly-anticipated first batch of four Medium Earth Orbit (MEO) satellites, offering data services to companies all over the world.
SES-8 was successfully launched from Cape Canaveral in Florida on 3 December, making it the first commercial satellite to be launched by SpaceX.
Another proud moment – SES reached more than 276 million TV households worldwide, and the launch of the new IP-LNB was a major highlight. The prototype device delivering eight concurrent channels from any of the transponders of a satellite orbital position highlights the importance of satellite reception in today's multi-screen environment.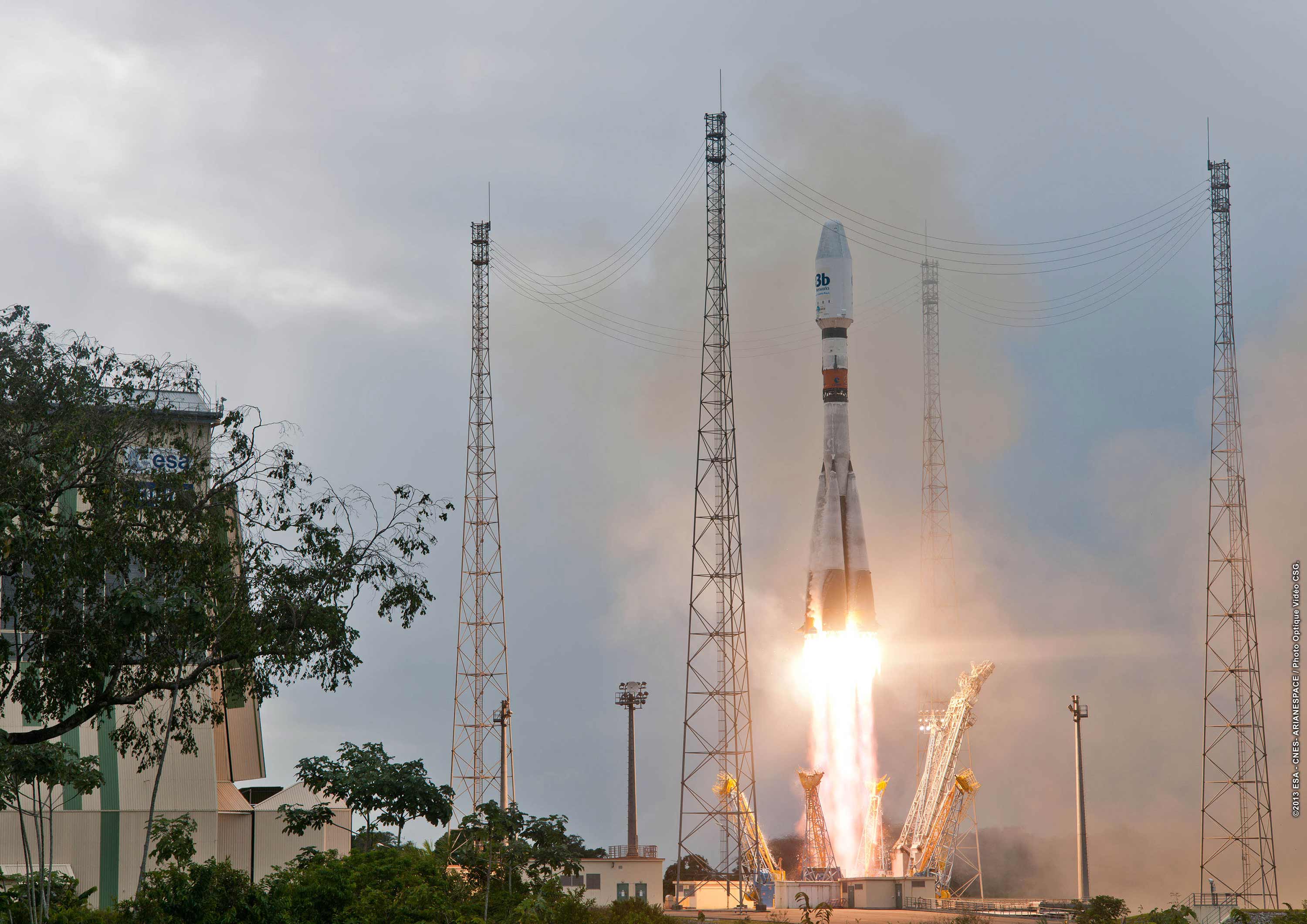 2012
In partnership with the Luxembourg government and two companies, we launched Emergency.lu - a mobile, satellite-based telecommunications platform created to support communication efforts in the aftermath of conflict or natural disaster.
In April, we unveiled SAT>IP, a technology that converts satellite TV signals to IP (internet protocol) and distributes them in the home network on mobile devices such as tablet computers.
November saw us announce an exciting partnership with the European Space Agency aimed at developing a full-electric propulsion small/medium sized satellite platform in Europe.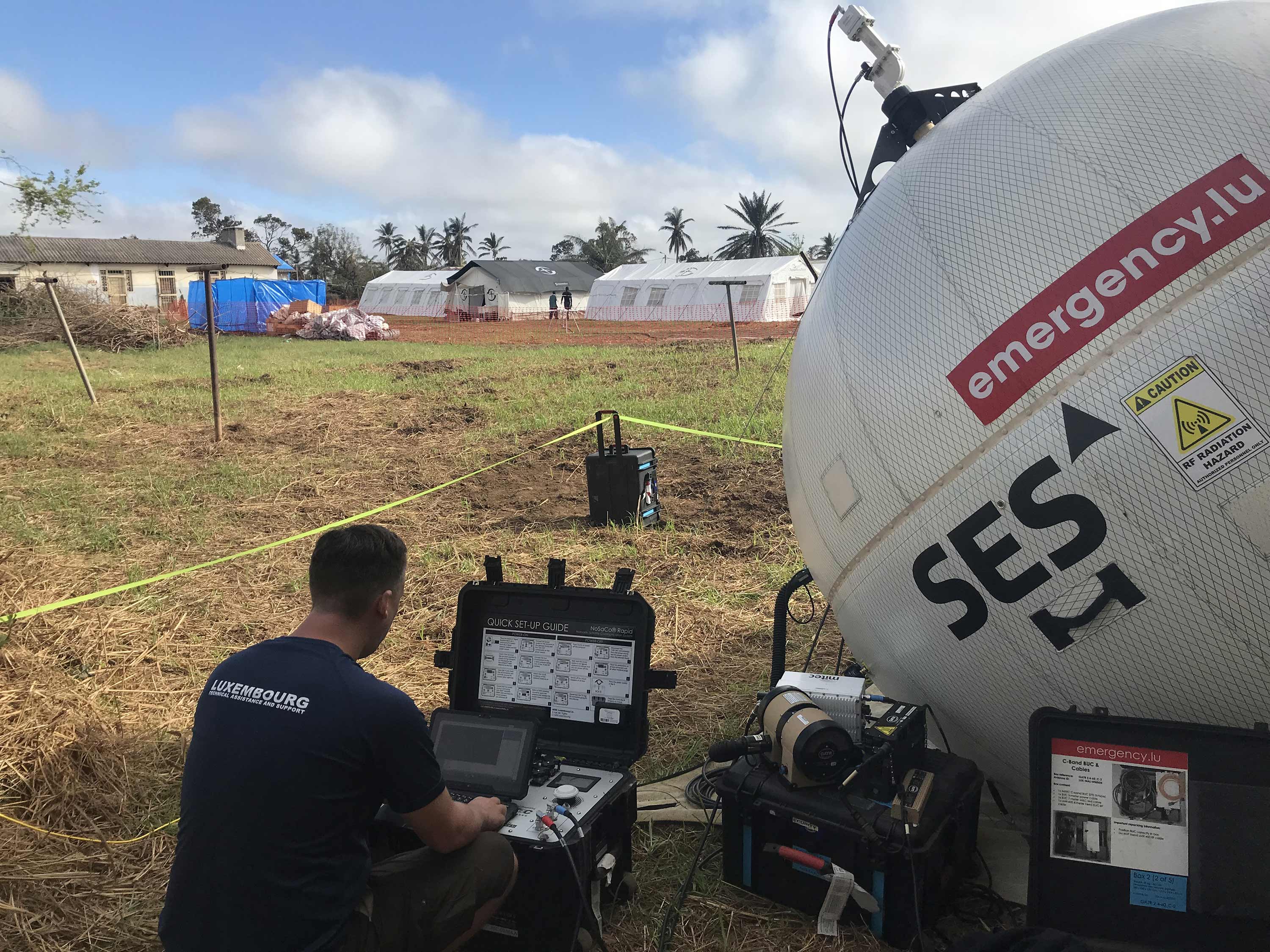 2011
Off the back of several acquisitions, a merged brand powerhouse was born – SES. Complete with a new management team, we extended our fleet; launching five satellites and payloads: Yahsat 1A, QuetzSat-1, SES-3, ASTRA 1N and SES-2.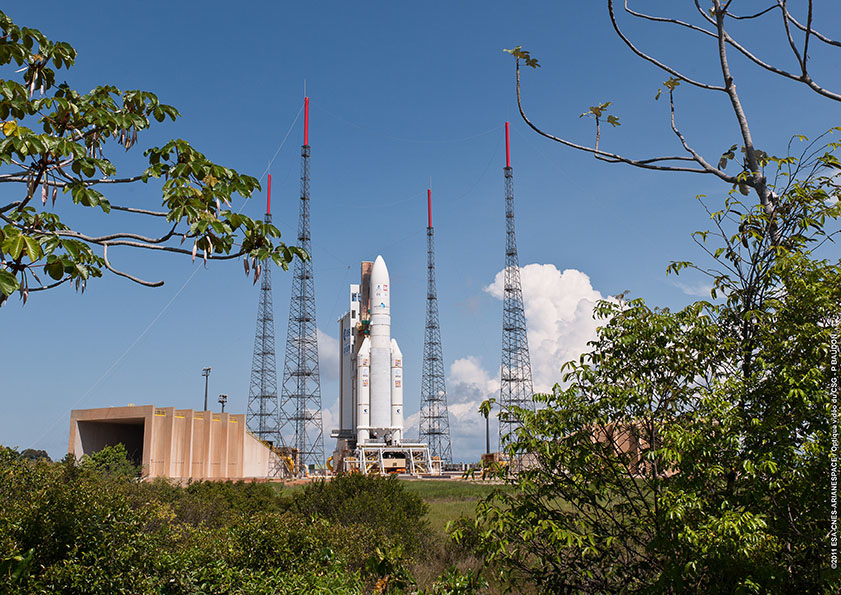 2010
2010 marked our 25th anniversary - a cause for celebration, having grown from a small-scale TV broadcasting provider into one of the world's leading satellite operators with over 70 satellites in two different orbits.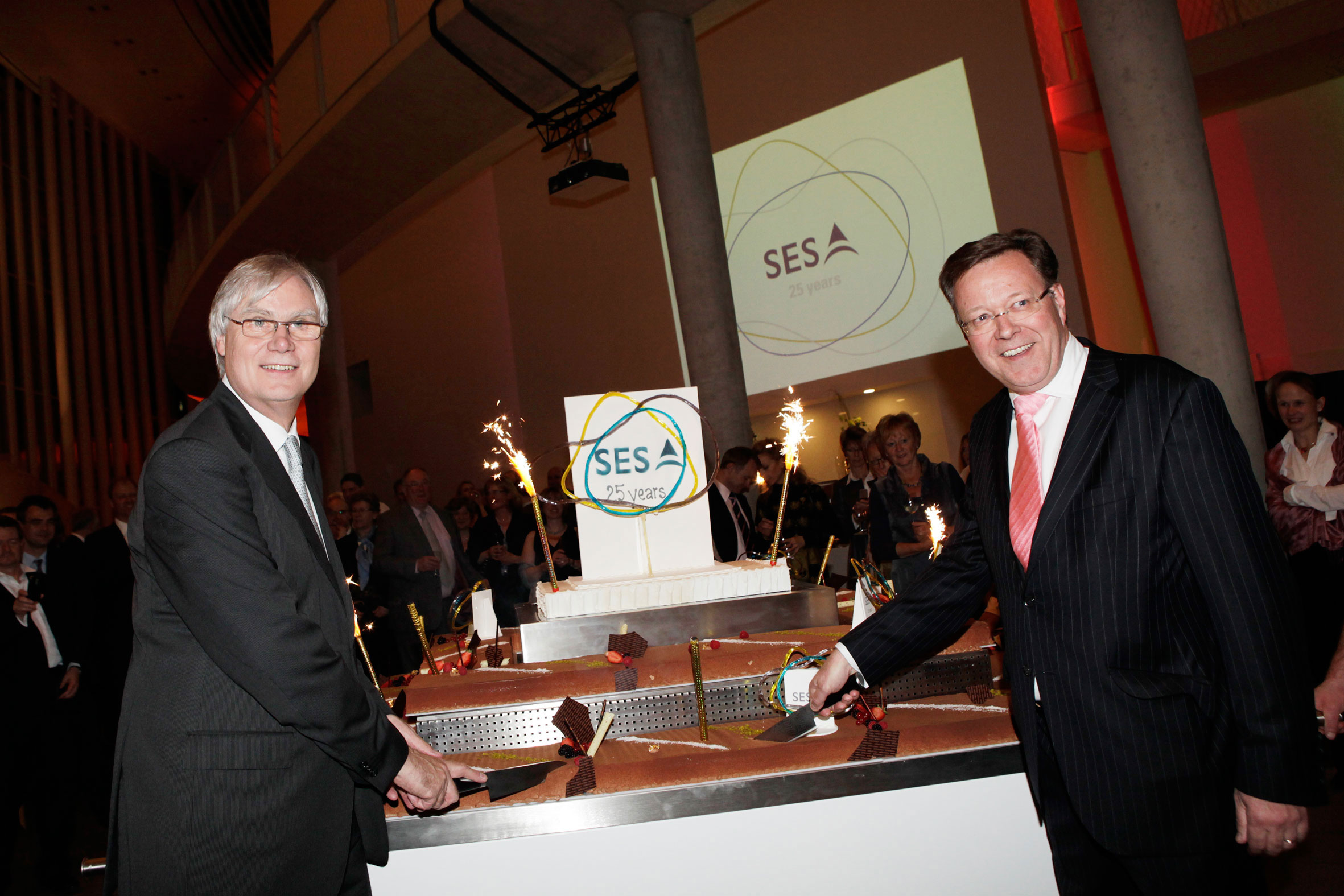 2009
Despite the global economic downturn, we continued to make our presence felt among the world's emerging markets through our growing footprints.
We also made a USD 75 million cash investment in satellite broadband start-up O3b Networks.
In Asia, we grew our reach to deliver five direct-to-home platforms made up of hundreds of TV channels and 27 million subscribers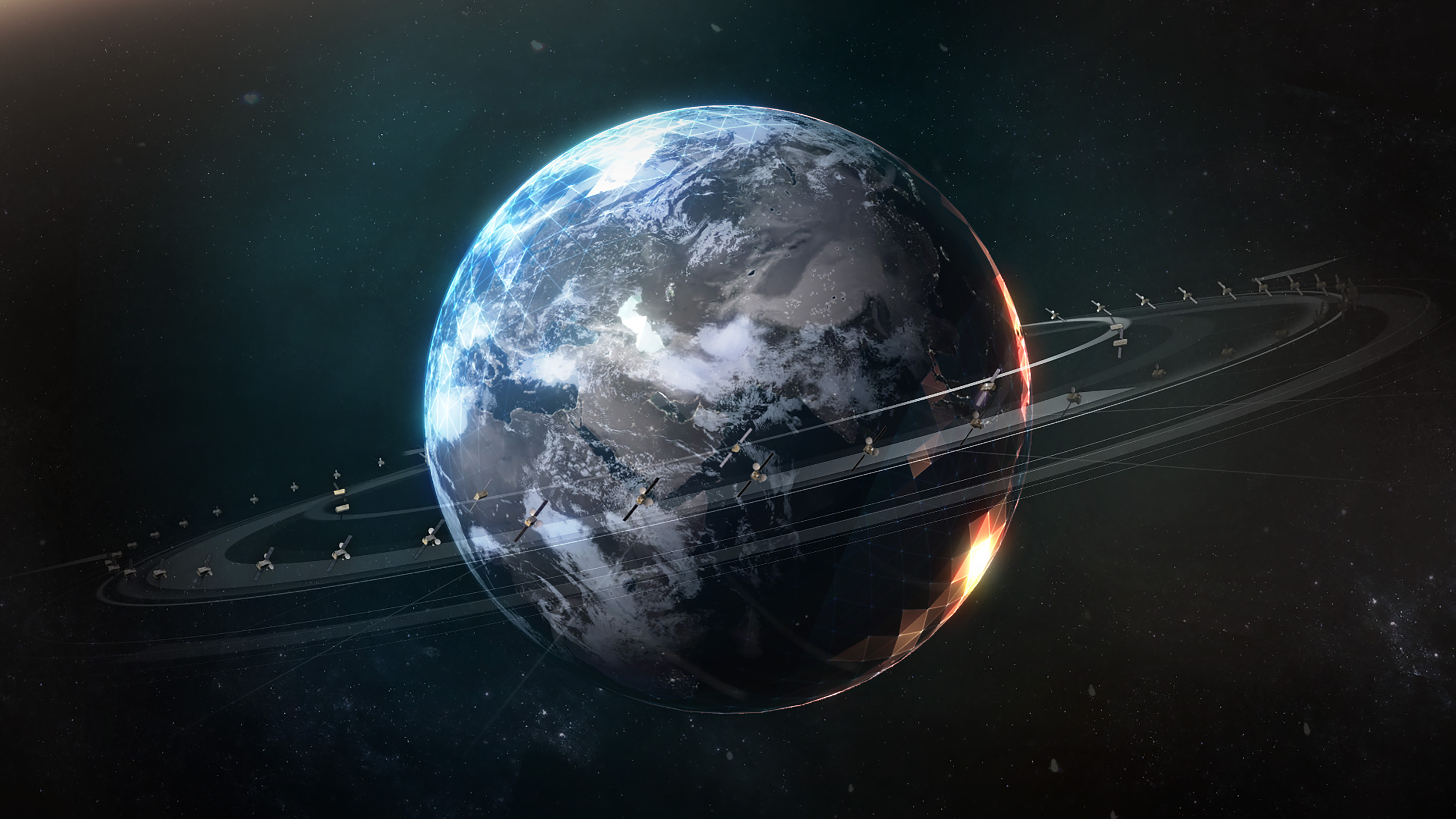 2008
Leveraging the inherent strengths of the organisation, we combine our Americom and New Skies segments to form a single division – SES World Skies.
Meanwhile, SES Astra opens a new orbital position at 31.5° East, creating growth opportunities in un-tapped markets across Eastern Europe and the Middle East.
2008 also saw us increase our participation (from 75 to 90%) in SES Sirius - a then independent operator, delivering TV, radio, data and communications solutions to the Nordic countries.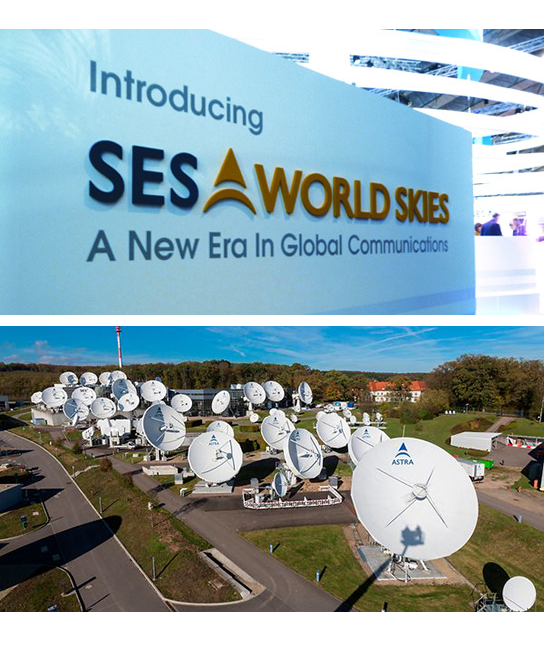 2007
By the close of the year, SES has finalised a complex split-off transaction with General Electric (GE), buying out GE's 19.5% stake in the company and allowing us to optimise our portfolio of assets.
We also announce a ground-breaking partnership with launch services providers Arianaspace (signature ceremony pictured here) and International Launch Services (ILS) taking our offering to new heights.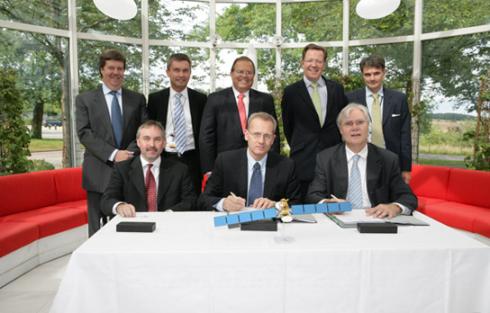 2006
With a goal to gain access to new markets and talent pools, 2006 saw us further refine our geographic expansion strategy by acquiring New Skies Satellites. The New Skies fleet achieved exactly that – broadening our global footprint and fuelling our growth; with SES now covering 99% of the world's population.
We also diversified our commercial offering and introduced a 'triple play' service, ASTRA2Connect, allowing users to watch TV, stream content on their laptop or mobile and make household phone calls all at once – bringing the world one step closer together.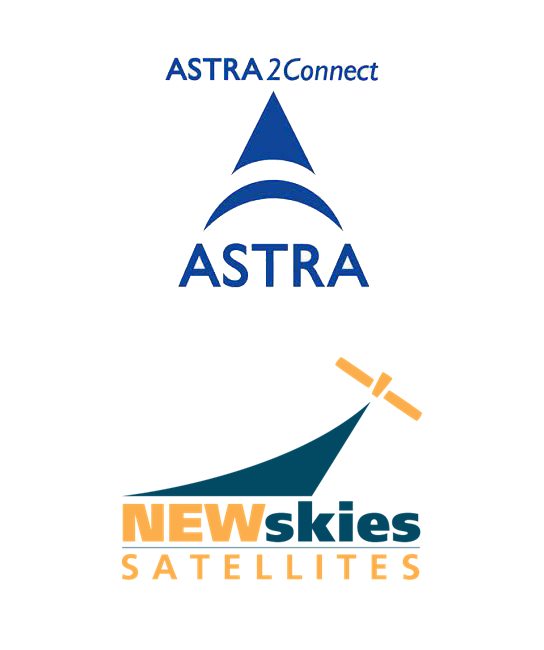 2005
The year opens with SES' entry into major indices at the Euronext Paris stock exchange, where the company was listed in 2004. Parallel to our diversified growth strategy, we steadily expand our service offering to go beyond basic satellite capacity leasing.
With this new direction, we ramp up our provision of connectivity solutions and services to governments all over the globe; in particular, the US Government and military who are served by a dedicated SES division.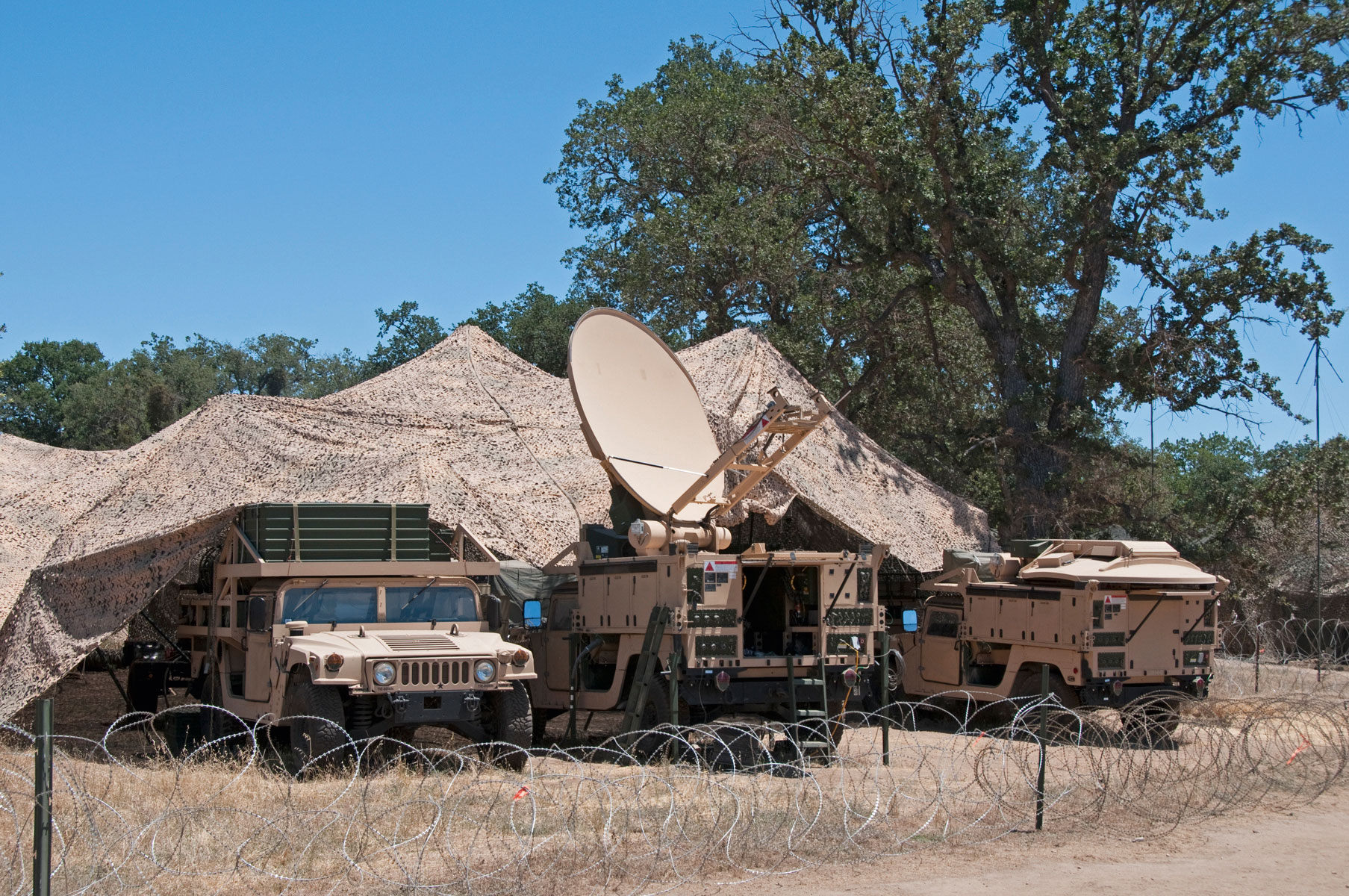 2004
As the first satellite company to carry high definition television (HDTV), SES Americom kicked off the year with the launch of HD-Prime: America's premium HD neighbourhood reaching 80 million cable households across the country.
Europe lagged behind the U.S., though not for long. Having spearheaded the DTH and digital revolutions of the 90s, Astra claimed another first as it began to broadcast full-time HDTV content via the demo channel Euro1080.
On to a good thing, Astra was quick to support the development of European HDTV standards including the introduction of compatible HD hardware.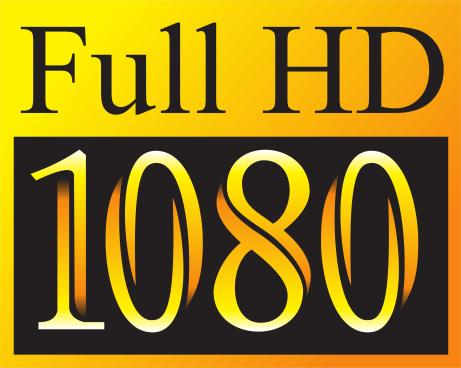 2003
SES reaches two major milestones this year putting us firmly on the map.
SES Americom forges a multi-year strategic partnership with EchoStar, granting long-term satellite capacity to the company's DISH Network and linking North America's leading satellite operator with the US' largest DTH network.
Across the pond, SES Astra announces the launch of its first ever HD channel set to reach the homes of thousands of Europeans the following year.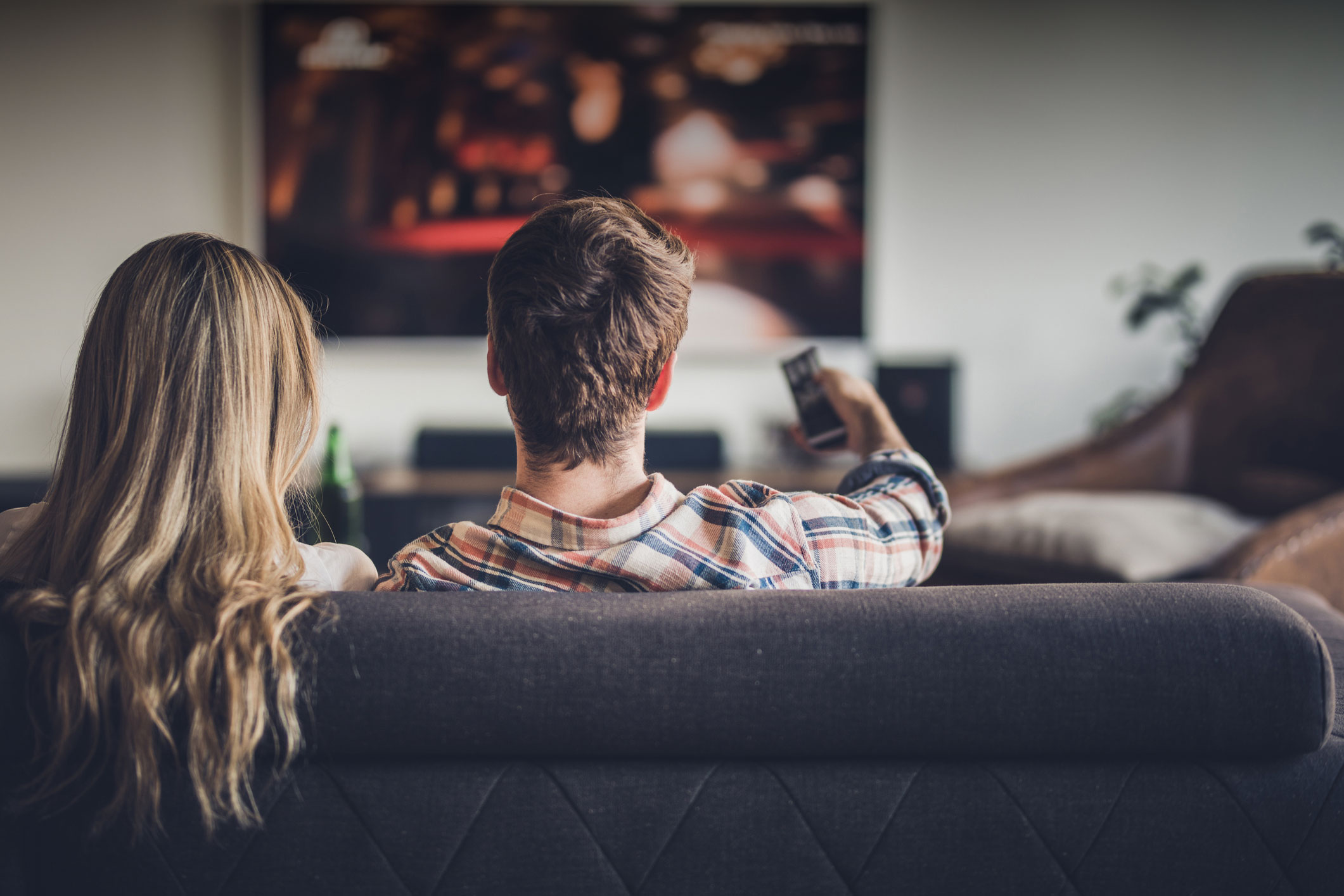 2002
President and CEO, Romain Bausch is named Satellite Executive of the Year in recognition of his expert implementation of SES' global strategy over the past four years.
2002 was a year of highs and lows. We successfully launch Astra 3A into space, but we also suffer our first ever launch failure when the Protocon rocket carrying Astra 1K fails to reach orbit.
No stranger to a challenge, we take the steps to ensure that the satellite safely de-orbits and is swiftly destroyed upon re-entry into the atmosphere.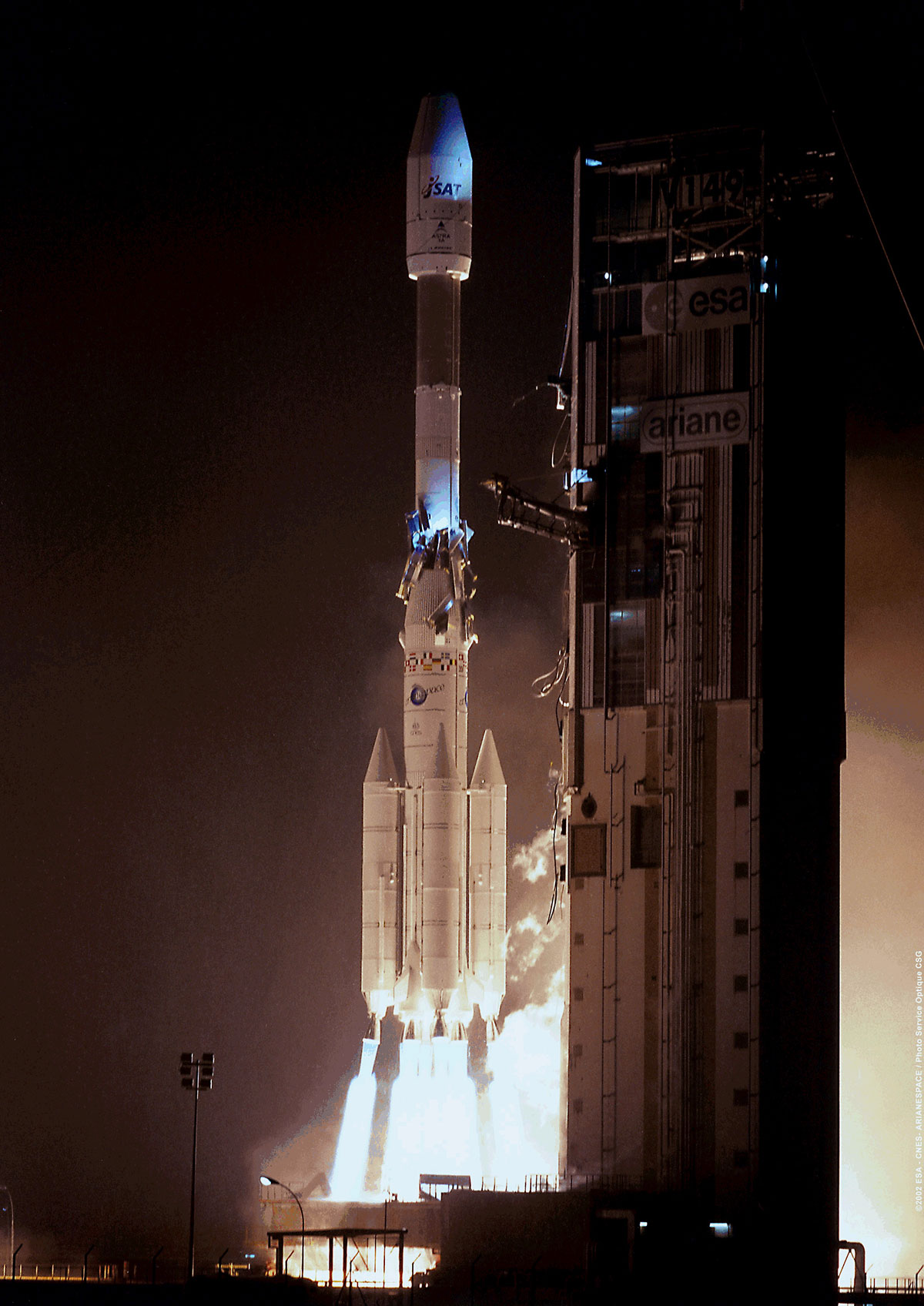 Featured milestone
2001
SES now has footholds in every major regional market bar one: North America.
Over the course of the year, we complete a complex transaction acquiring General Electric (GE) Americom in full, including eight satellites serving the North American market. The newly titled SES Americom makes SES the world's largest satellite operator overnight – complete with a 40-strong fleet.
Nonetheless, we stay true to our roots – Europe remains SES' core market where it continues to operate as SES Astra.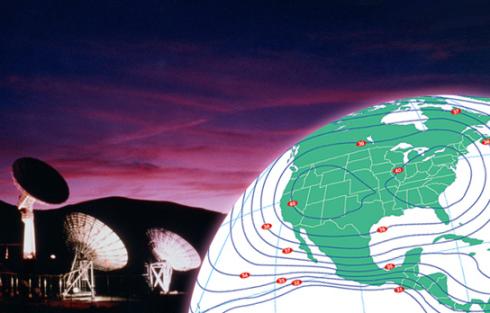 2000
With the advent of the millennium, SES continues its transformation into a global content connectivity powerhouse.
Our collaboration with Nordic Satellite AB extends our coverage into Northern and Eastern Europe while our partnership with Brazilian operator, Star One, sees our reach skyrocket to serve 79% of the world population.
Meanwhile, SES Astra continues to build up its new orbital slot at 28.2° East with the launch of Astra 2B, replicating a highly successful strategy that had been applied at 19.2° East in the 1990s.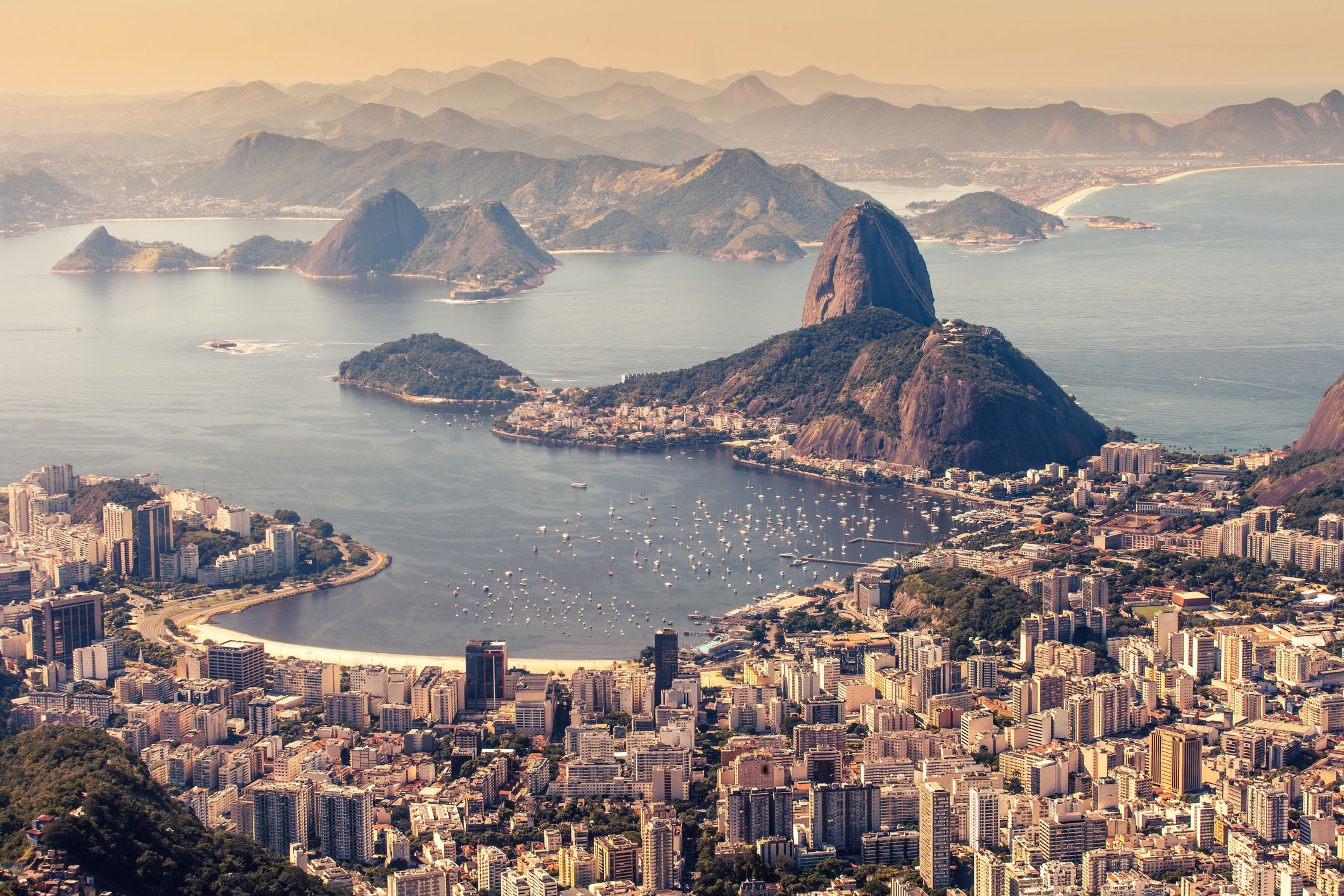 1999
The countdown to the millennium is on and SES takes its first steps to transition from a single-market, single-product business to a global operator.
Following the successful IPO in 1998, we now have the necessary financial muscle to launch our acquisition strategy, taking a 34.10% cut in the Hong Kong-based satellite company AsiaSat.
Back in Europe, the launch of Astra 1H sees SES become one of the first satellite operators to offer commercial Ka-band capacity – the cherry on top of a great year.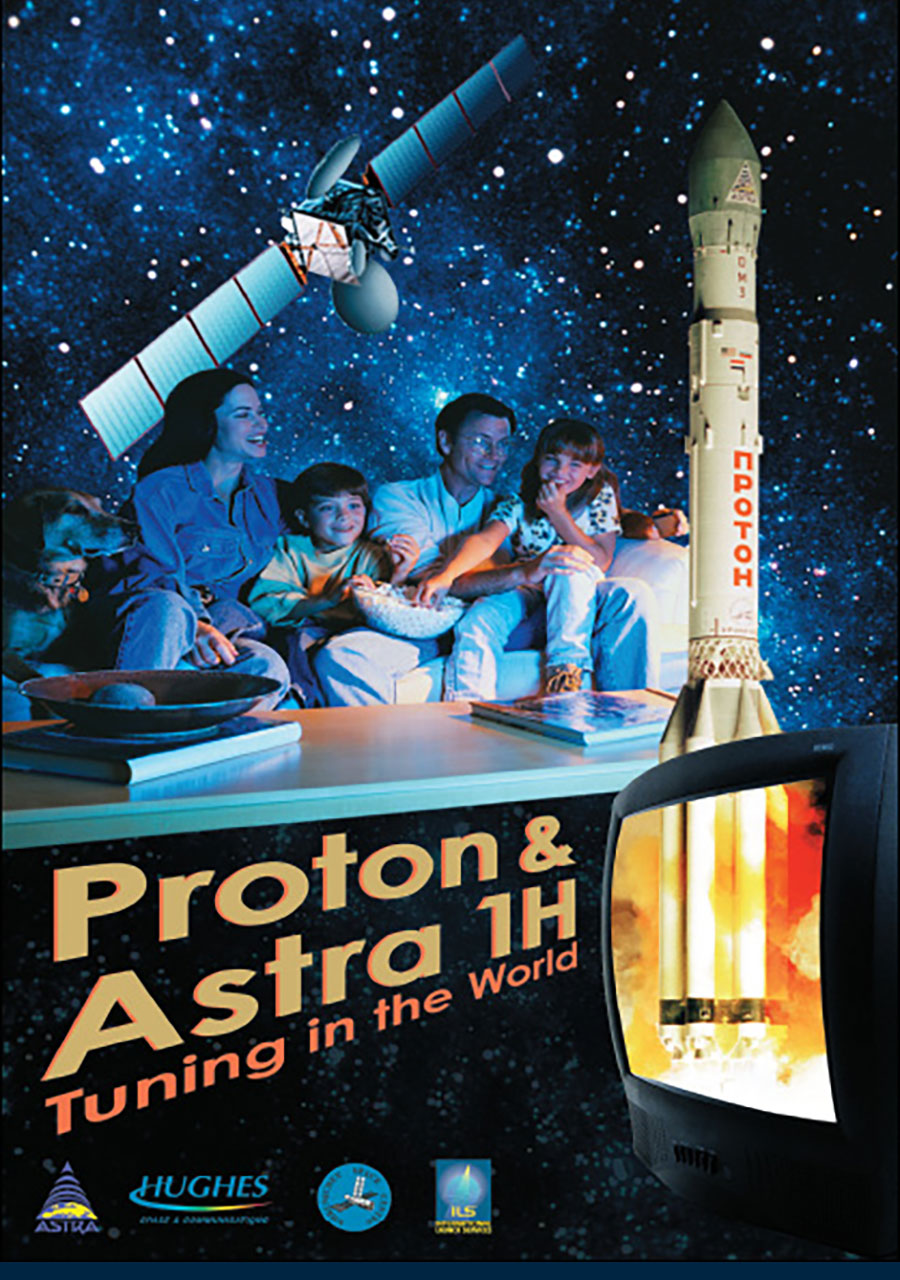 1998
With our satellite fleet in hot demand, it quickly became clear that a second orbital position was needed. In August 1998, Astra 2A was launched, becoming the first satellite to take up the position of 28.2 degrees East.
In the following months, SES shifted all of its UK services to this new position, which now became Astra's dedicated orbital slot for digital broadcasting to Great Britain.
Just like 19.2 degrees East, 28.2 degrees East was continuously developed to deliver more for our UK customers, including British broadcaster and telecommunications giant Sky.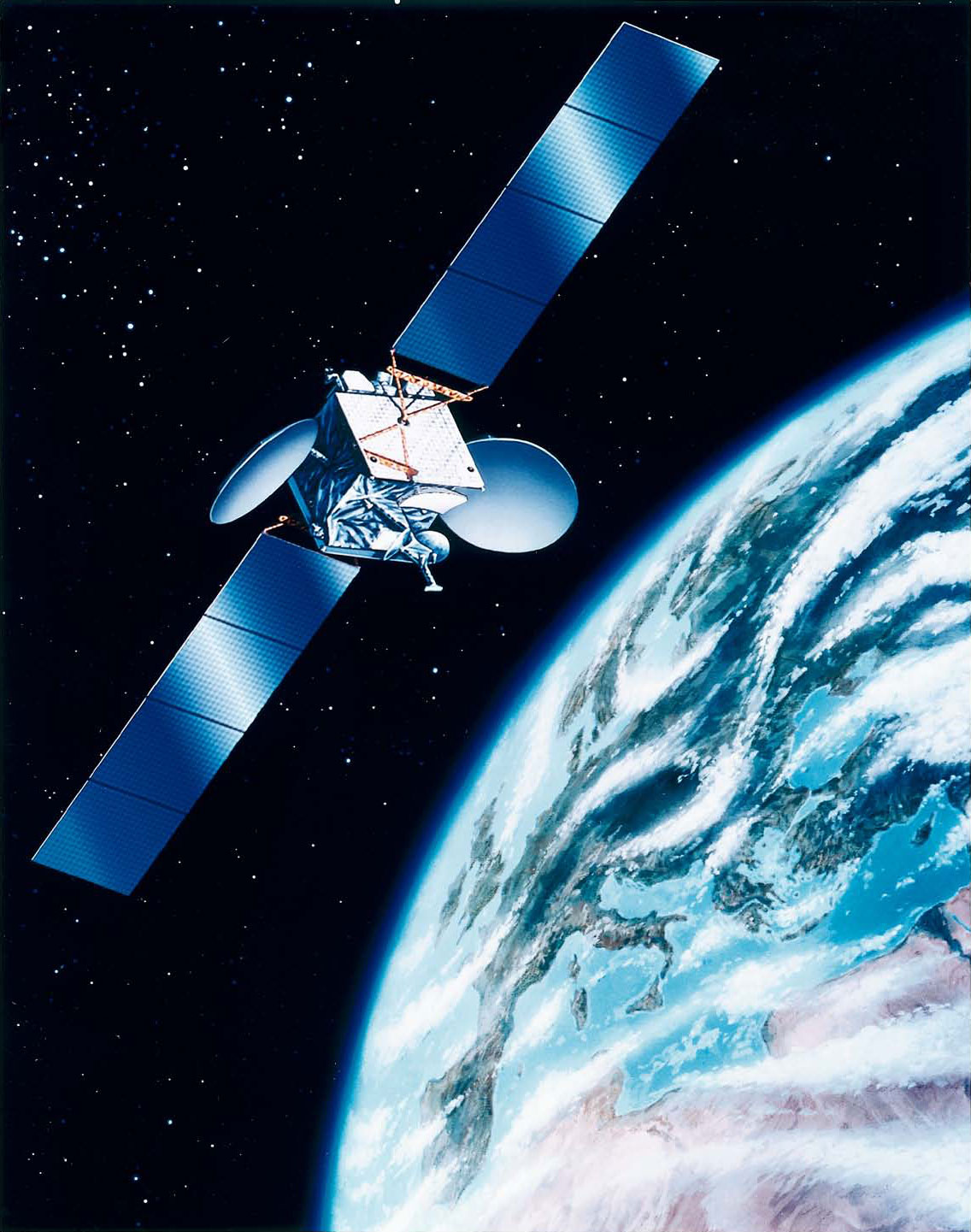 1997
The start of the year saw ILS Proton send three more Astra satellites up into space, hot on the heels of Astra 1F.
Aware of the increasing global demand for satellite services, the benefits of an additional launch provider quickly became the topic of conversation around the SES lunch table.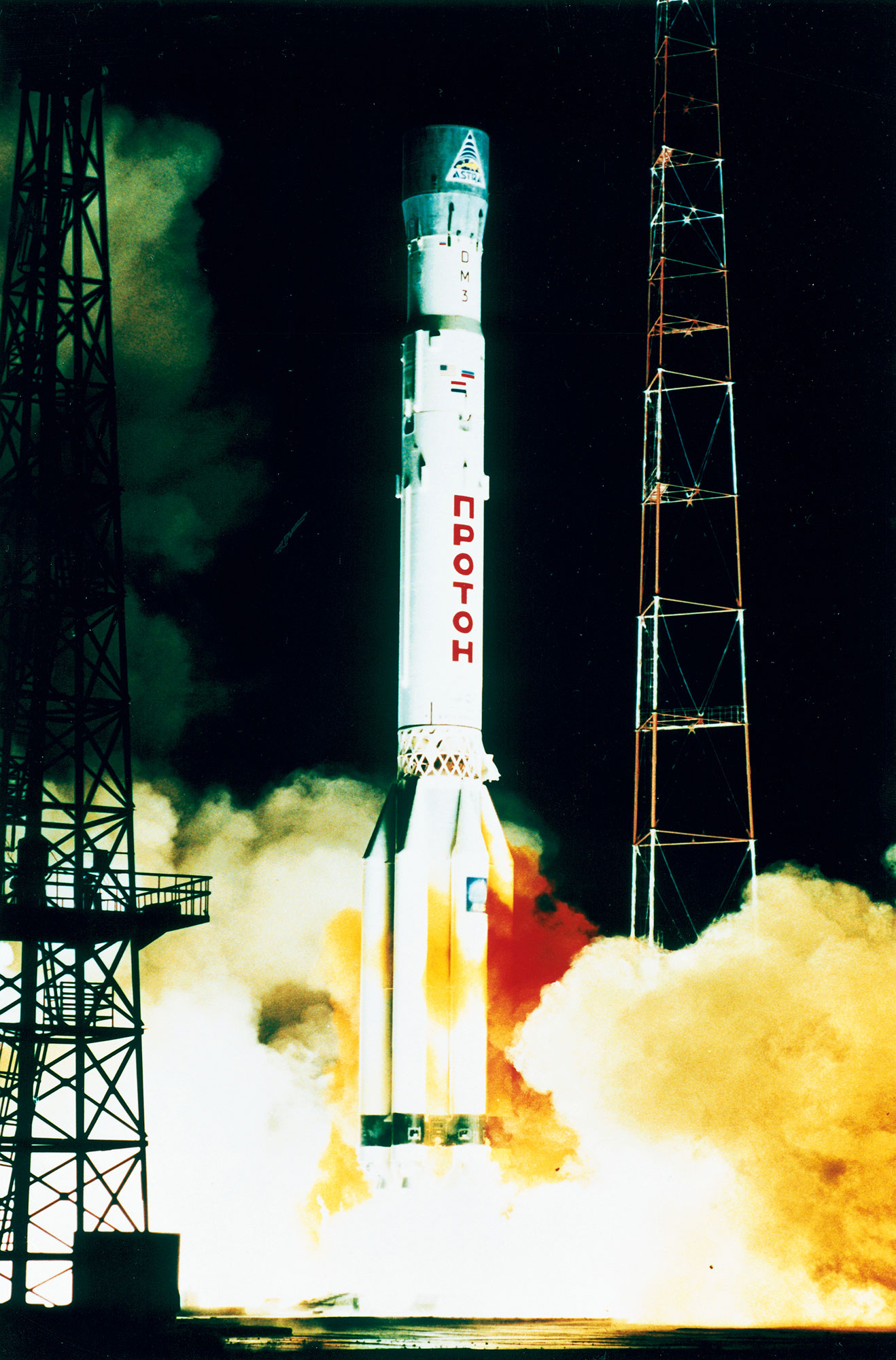 1996
With the rapid expansion of our satellite fleet, we were always on the lookout for fresh opportunities.
One such prospect came in the shape of a new US-Russian launch provider allowing us to exploit Russia's impressive legacy in rocket and space technology.
International Launch Services (ILS) began marketing Russian launch vehicles and facilities to commercial Western satellite operators.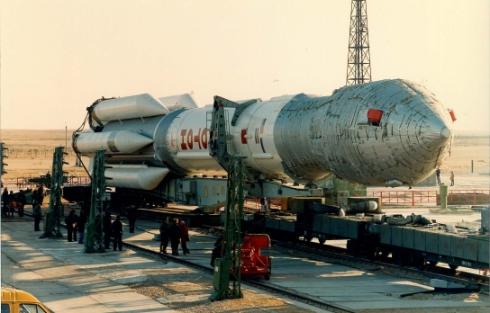 1995
One major attraction for channel providers such as Canal+ was SES' pioneering use of digital broadcasting technology. In the early 1990s, we were one of the first to champion Digital Video Broadcasting (DVB) as the European standard.
The age of digitalisation was important because it represented a huge leap towards improving signal and picture quality and allowed signals to be compressed so that many more channels could be transmitted via one transponder.
Digitalisation became the essential ingredient for the channel explosion that followed, and pave the way for high-definition TV.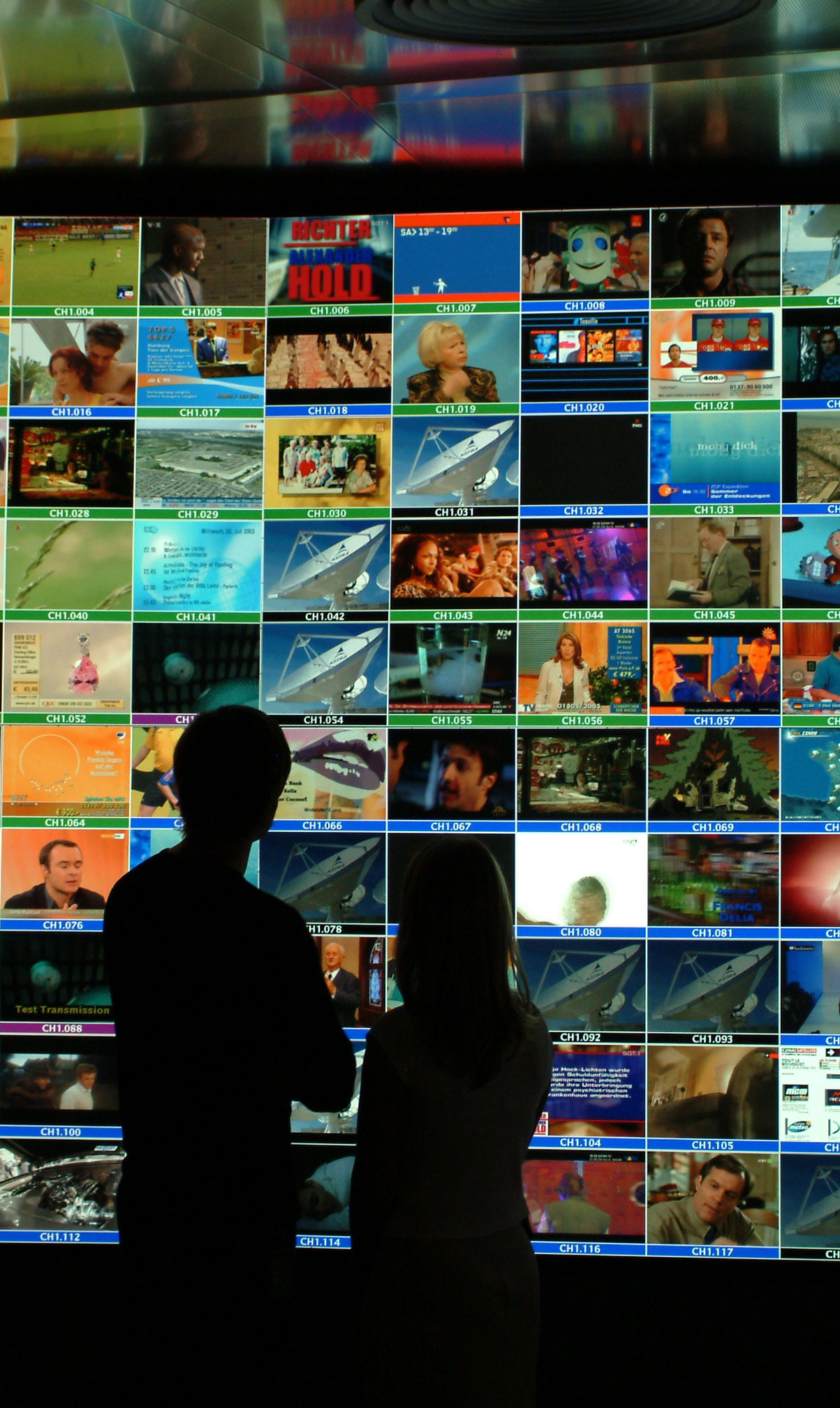 1991
The dramatic changes in Germany in 1989-90 were swiftly followed by a less spectacular, yet significant step forward when the German government liberalised the sale and installation of satellite dishes - part of a wider liberalisation of international telecommunication.
Unsurprisingly, audience figures for Astra grew rapidly, attracting the attention of more broadcasters. It wasn't long before Astra 1A reached its capacity, and by March 1991, SES had launched Astra 1B, almost identical to its predecessor except for a slightly smaller payload.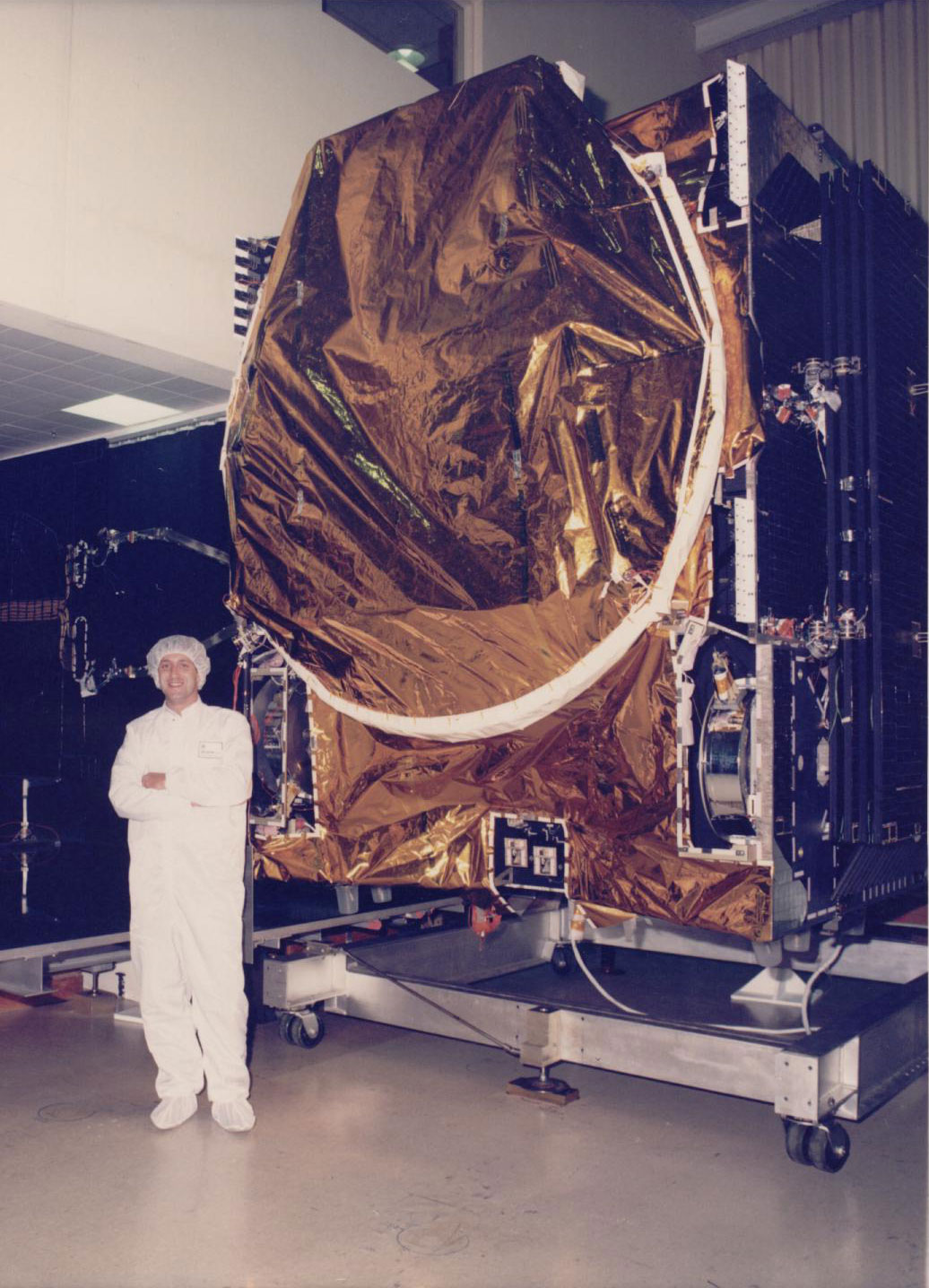 1990
By the end of 1990, Astra was reaching 16.6 million cable and direct-to-home (DTH) households across Europe.
The DTH revolution had arrived. Throughout the 1990s, Astra would go from strength to strength adding new satellites to its primary orbital position to keep up with the universal demand for more channels and more content.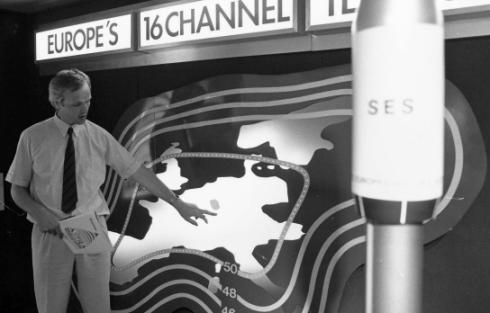 1989
Astra 1A began transmitting on 5 February 1989 from its orbital position, 19.2° East. At the time, only 100,000 households in Europe had satellite reception dishes capable of receiving Astra signals – yet another challenge on our hands.
Our ambition was to establish ourselves in Europe and serve all its major markets, which was made possible thanks to the "Television Without Frontiers" Directive, today the cornerstone of the European Union's audiovisual policy, allowing the free movement of programmes.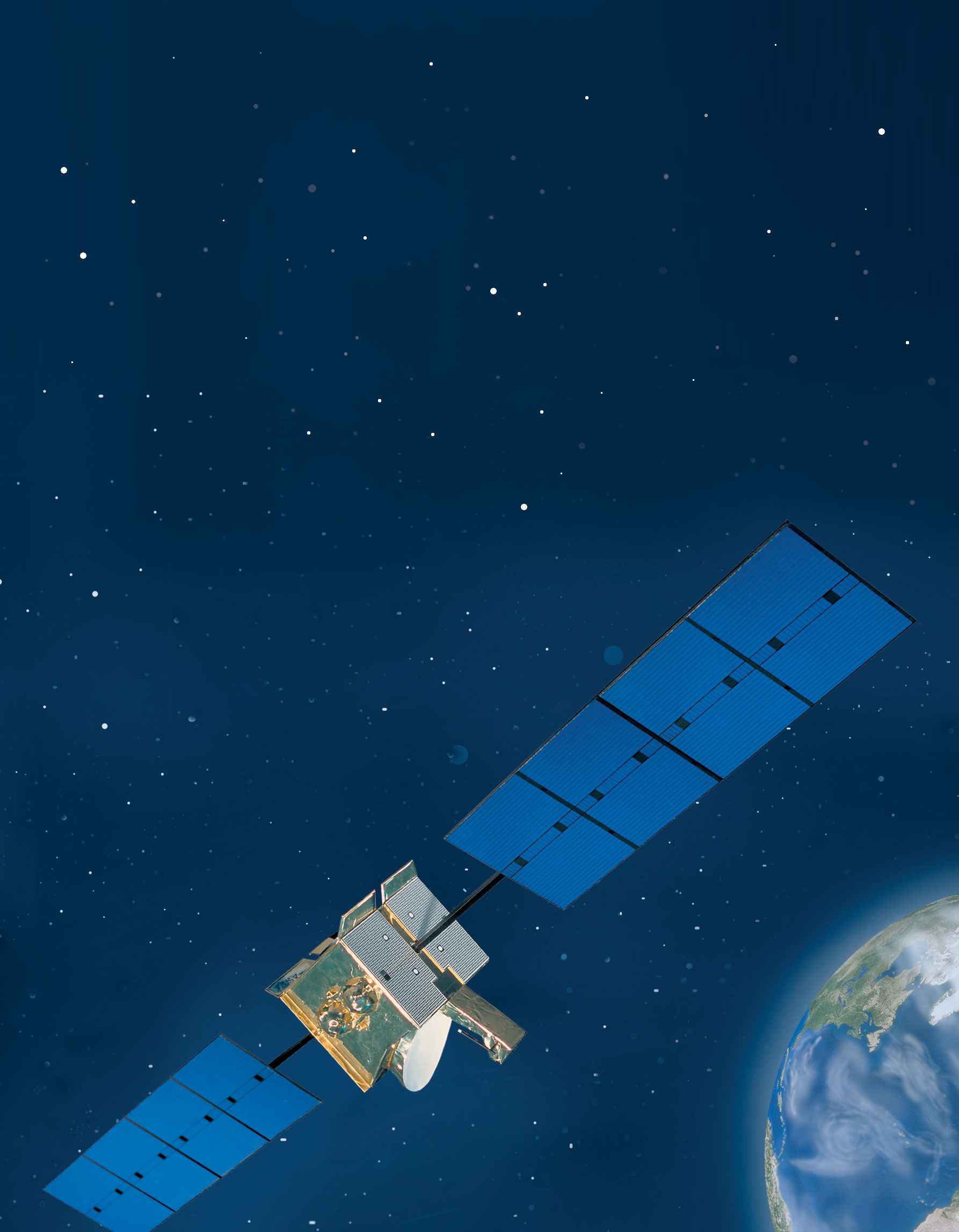 1988
Rupert Murdoch's Sky TV became the first major private broadcaster to sign up to Astra in June 1988. British electronics company, Amstrad, was selected to manufacture the dishes and decoders.
The falling prices of satellite reception equipment at the time would fuel Astra's success and convince customers and investors alike that there would be large audiences waiting to receive their programming.
In the same year, Astra 1A was launched.
1987
The Betzdorf Satellite Control Facility (SCF) became operational in 1987 and facilities were ready for the launch of our first satellite: Astra 1A.
SES was marketed under the brand name 'Astra' – in honour of our first satellite.
In addition to Astra 1A being able to deliver a wider range of European TV channels than any other satellite operator, it also promised to reach millions more homes throughout Europe, strengthening the commercial appeal of Astra.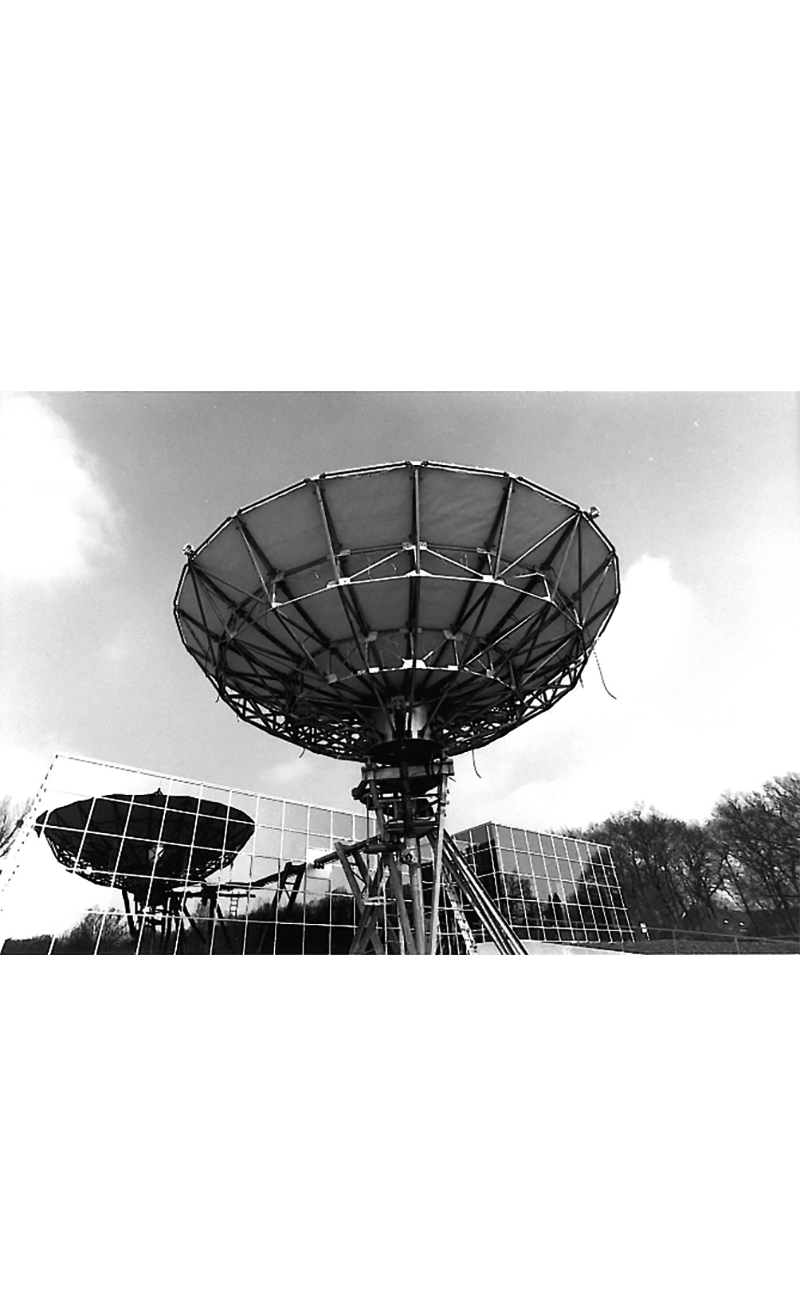 1986
Construction work began on the satellite control facility (SCF) at Château de Betzdorf, a former residence of Luxembourg royalty. Due to its remote location, the Betzdorf Castle Estate was the perfect spot for a satellite ground station since interference with the telemetry and control equipment needed to steer satellites could be minimised.
Unlike other European operators who favoured high-powered satellites, the first satellite ASTRA 1A we ordered was a medium-powered satellite with five transponders and a localised footprint.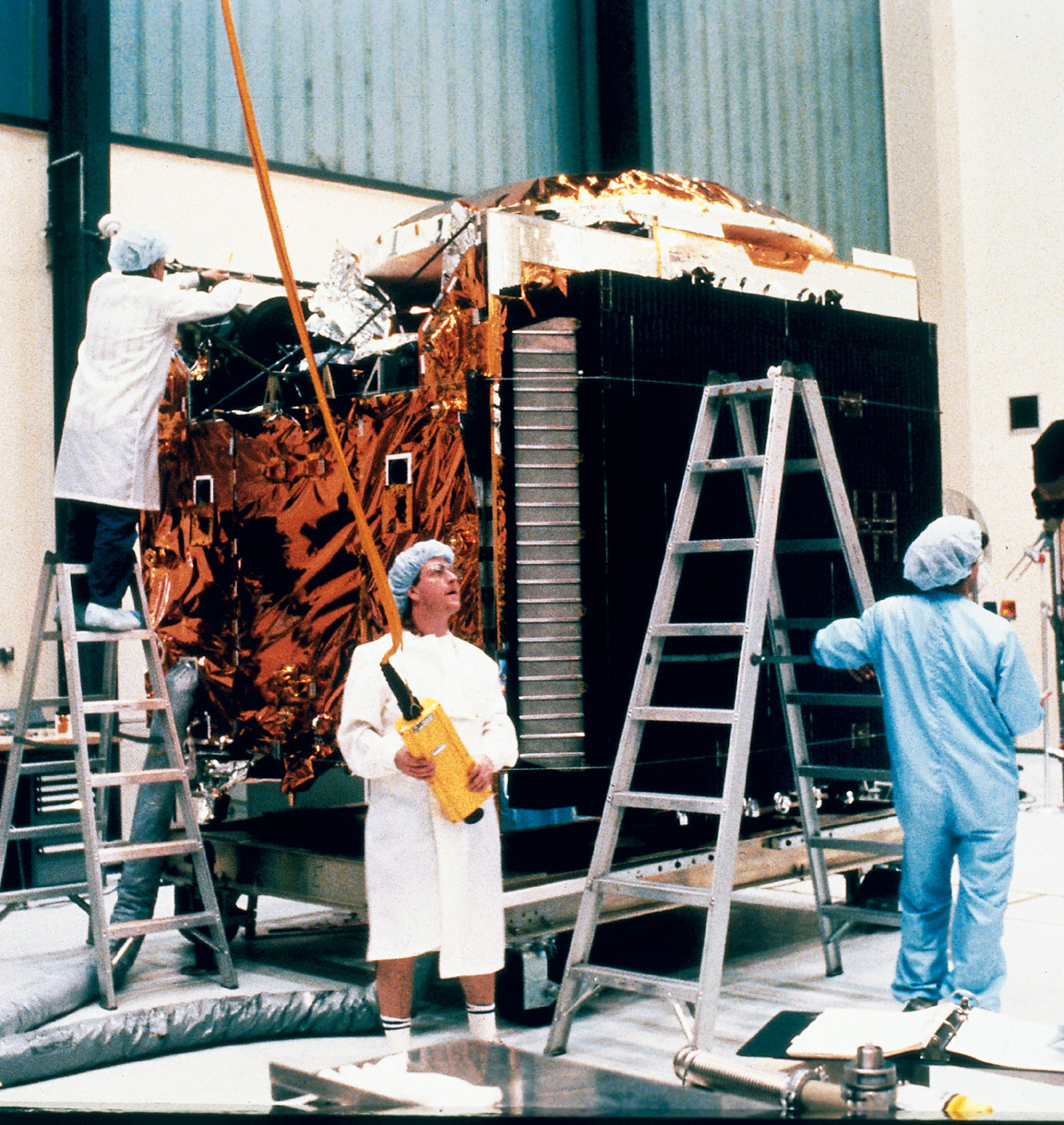 1985
After a long struggle spanning several years, SES was founded as Europe's first private satellite operator.
The signing ceremony was celebrated but came with controversy as neighbouring countries feared it would threaten their own satellite programmes. This was only compounded by a fresh concern in France – many believed the new satellite could become a vehicle for 'US cultural imperialism'.
Luxembourg displayed its ambitions to become a key space player by supporting the launch of our very first satellite – Astra 1A.