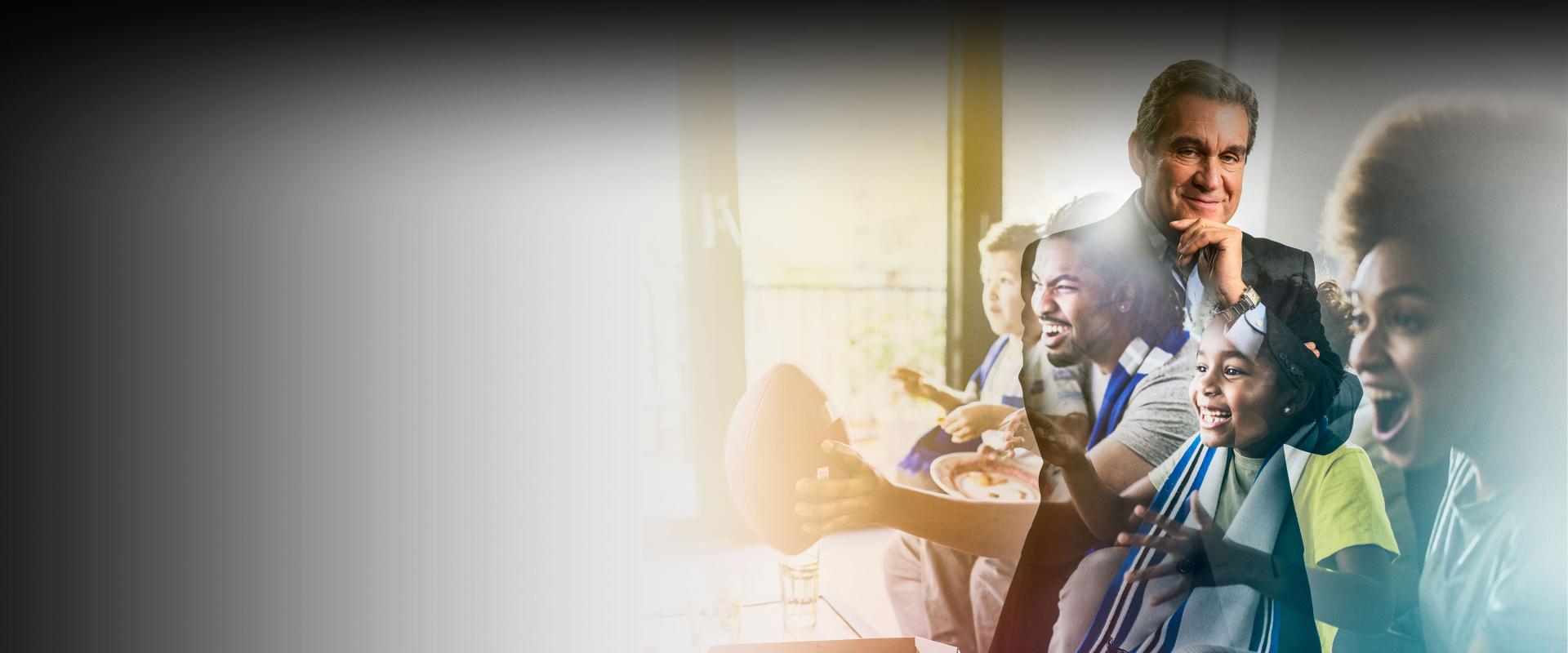 Sports Organisations
Let them shout for their team, not at your service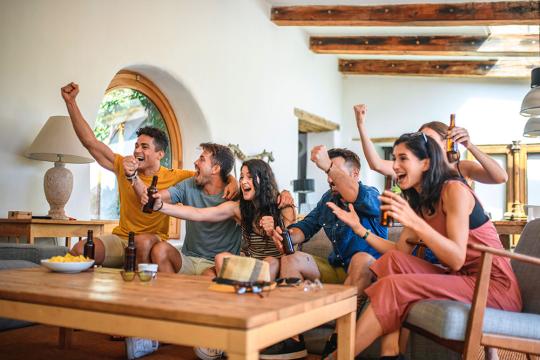 Sports fans care about two things
...winning and the best possible viewing experience. Make no mistake, your performance is as important as the athletes on the field. Passions run high: if the live signal is interrupted during a penalty shoot out, it's your brand name that fills the air. SES ensures that the only thing viewers are shouting about is winning.
Deliver more content with less complexity
There is more sport available than ever, and more ways to watch it. Rights holders are covering more games, and fans are thirsty for 24/7 live coverage, highlights and clippings. Not just on television, but phones and tablets too. Throw in demand for UHD 4K and low latency, and your job just got a lot more complex. Our dedicated sports team has everything you need to help.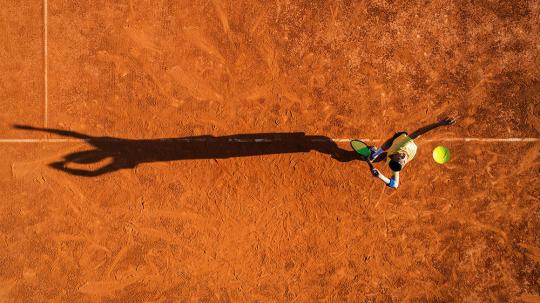 Push Your Brand Even Harder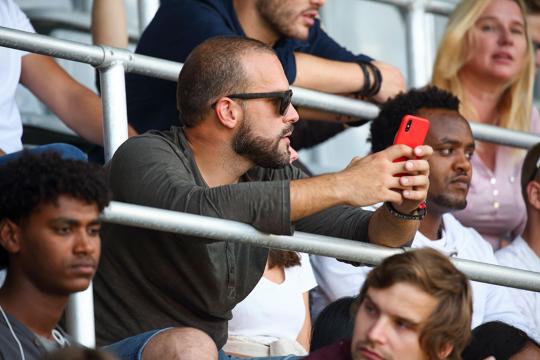 The live event is just the start
Between big events, fans seek as much news as possible on their favourite athletes and teams. They watch highlights on their phone, stream documentaries on their favourite stars, watch past games, and share clips of that race finish on social media. Our dedicated sports centre provides the expertise to help you deliver all this and take your brand to the widest global audience.
Launch a branded TV channel
There's a wealth of content that sits outside the rights deal: pre-event build-up, player interviews, and archive footage. SES enables you to launch and easily manage your own branded TV channel for the duration of your event or as a permanent fixture.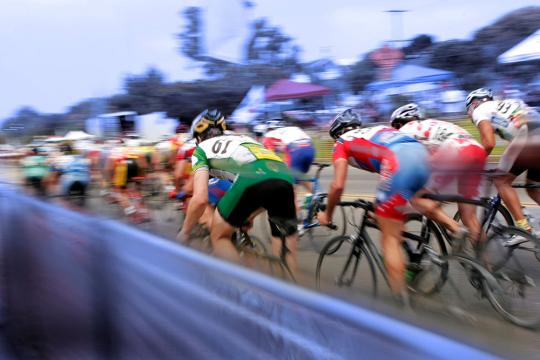 Deliver More for your Clients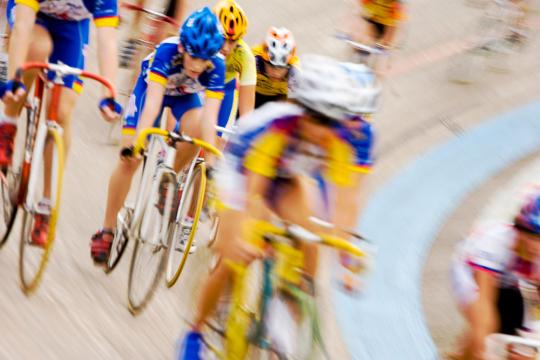 Powering your production
SES provides technical equipment and services to agencies with production arms. With over 30 years of video experience, we bring the expertise to ensure your content reaches the widest audience on all devices.
SES Support
On the ground production
Provision of HD production vans, cameras, audio kits and other technical equipment.
Content services
Content processing and management, including highlights creation and content packaging for broadcast, VOD, and OTT.
Global reach
Our global satellite network, coupled with IP and fibre gets content to the furthest destinations in the highest quality.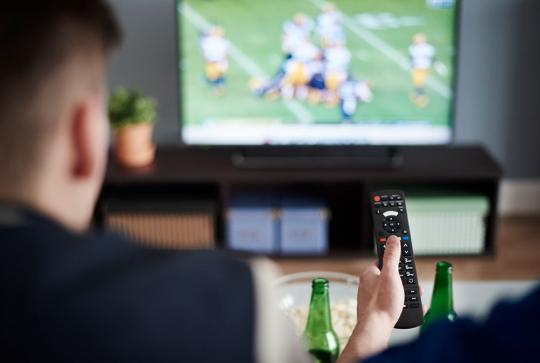 Technical and Strategy Services for Sports Broadcast
Competition for sports rights is increasingly fierce, and every contract has to pay off. Each event is under pressure to attract more viewers and revenue. Our dedicated sports media unit takes care of the technical aspects of broadcast and will guide you through opportunities to grow audiences and monetise content.
Three ways to make sports rights pay
1
Increase subscribers
Give them reliable signal and picture quality
Make popular sports content available on all devices
Launch on-demand services
Reach a truly global audience via fibre, IP and satellite
2
Grow revenue
Sell targeted advertising
Launch pop-up channels on TV and online
Stream highlights packages to social media
3
Streamline operations
Consolidate operations to a single provider
Use metadata tagging for easier content discovery
Switch to a single cloud workflow for sports media services
Full services for on-site and remote production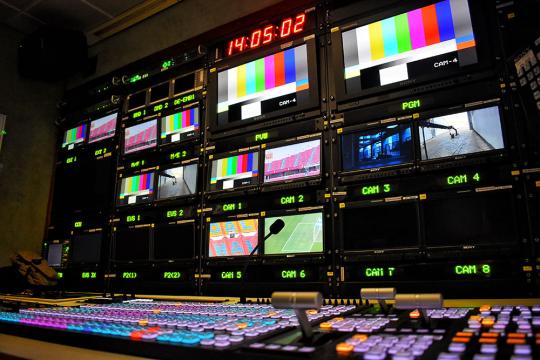 Support that keeps pace
For sports production teams, the adrenaline starts before the main event. From responding to RFPs to setting up complex equipment, SES ensures you never drop the ball.
Your production wishlist covered
Rapid response
24/7 access to our multilingual team helps you book services and prepare bids at short notice. Our expert knowledge and infrastructure help you transition to remote production.
On-site services
HD production vans, SNG, cameras, audio kits etc. Access to our state-of-the-art media centre facilities for production and delivery.
Remote production
High-bandwidth, low latency signals for remote production workflows. Access to our state-of-the-art media centre facilities for production and delivery.
Does remote production give you the jitters?
Sports production is changing. On-site teams and costly OB trucks are out and centralised production hubs are in. This is better for workers and more operationally efficient, but change can be daunting. Our sports media team will help you with everything you need to transition to remote working, from expert technical advice to access to our high-bandwidth, low latency and jitter-free signals.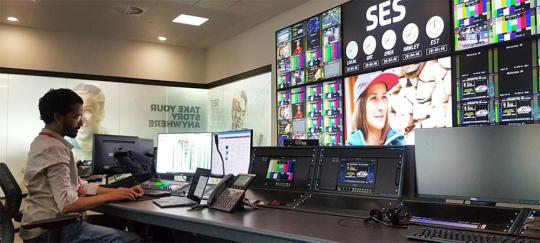 From tennis to marathons - bring the ticket holder experience to any screen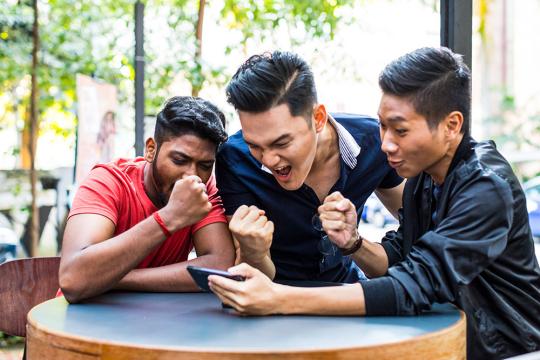 Want to reach more fans? Televisioin is just the start
Event broadcasting used to be about television. Now there are more ways than ever to share the action with fans across the world: live web streaming, social media feeds, even your own branded channel, either online or on television.
Production & delivery - from field to fan
You organise the event, we'll take care of production. We provide complete on-site production services including HD production vans, cameras, and audio kits. Our dedicated sports facilities take care of content aggregation, management and distribution across our fibre, IP and satellite network.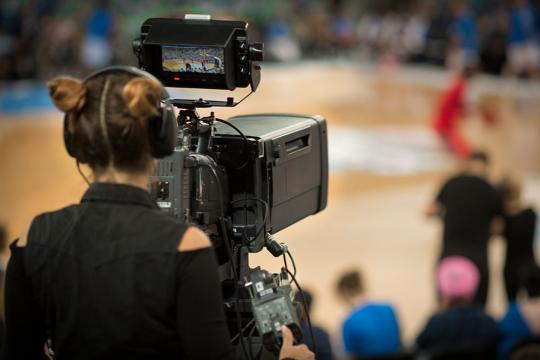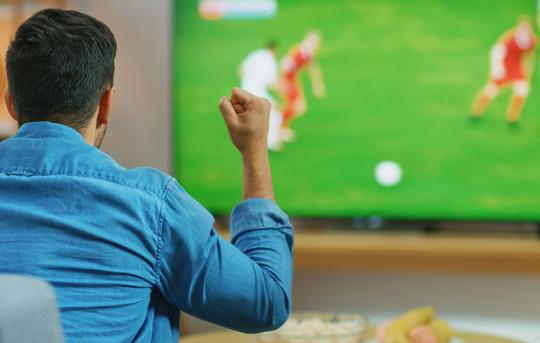 Launch a branded channel
Make your brand the go-to hub for your sport. A place for sailing fans to check out expert weather analysis, or Marathon supporters to track runners and soak up the atmosphere. SES provides the technical expertise to quickly launch channels both on television and online to put you in control of your coverage.
Your event in broadcast quality
Why us?
Partners with the biggest names in sport
We work with the world's largest sports organisations to distribute more than 700 hours of live events every single day.
Global reach
Our hybrid distribution network reaches over 369 million TV households and one billion people worldwide.
24/7 service for sports events
Multilingual project managers who specialise in sports and events bookings, management and distribution, operating 24/7
Cutting edge sports media centre
Our sports media centre within IMG's London Stockley Park facility connects to the SES network for content aggregation, management and delivery of sports and live events across the globe. Operating as a technical and operational Master Control Room (MCR) with close proximity to studio services, it provides a full range of media services.
Executive guide
Creating global reach for sports - Expand your audience world-wide in broadcast quality, while reducing complexity and costs with an end-to-end solution and single point of contact.
Download the guide
Any questions?
Our expert team is here to help.
Start a live chat or fill in a web form.