Close-Up with DEA Aviation Video Series
Welcome to your one-on-one with the DEA Aviation Ltd. team as they discuss the world of airborne ISR, its challenges and opportunities and the role of satellite connectivity now and in the future.
Close-up with DEA
Meet Dicky Patounas, Director of Business Development and John Sullivan, Director of Operations at DEA Aviation Ltd. Find out how they entered the world of aviation, their background in the RAF and what their vision is for DEA Aviation Ltd.
The world of ISR
The team behind DEA delve into the world of ISR. How has it changed? What are the challenges and opportunities in present day ISR and looking to the future? Find out more on this episode of Close-Up with DEA Aviation Ltd.
Download the DEA Aviation booklet PDF that includes:
a summary of the entire video series
deeper insights into the topics discussed
links to related content and case studies
Download the handbook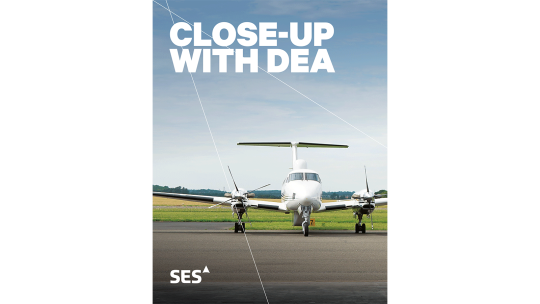 How can we help?
If you're looking for information about our offering or need to connect with our team, don't hesitate to reach out. We are here to help.