Four reasons to adopt a hybrid distribution strategy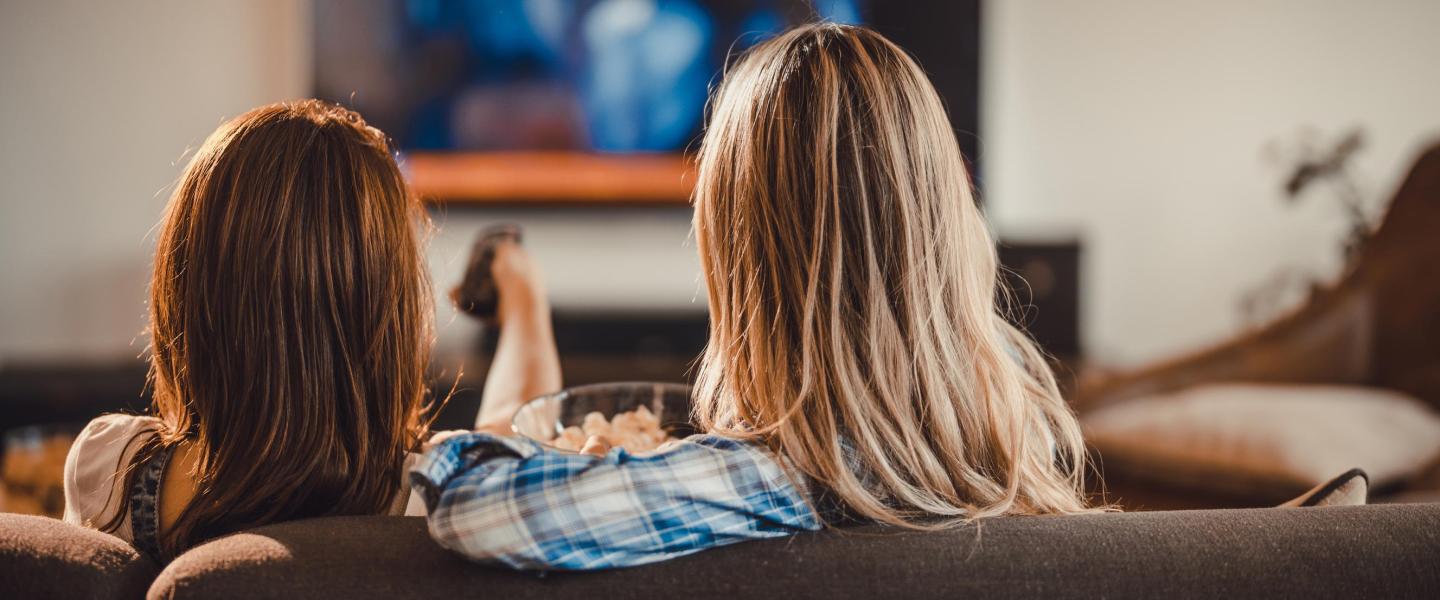 Four reasons to adopt a hybrid distribution strategy
Consider how many times you interact with some form of video in a single day. Let's say you start your morning by watching your local 6am news channel while getting ready for work. Then, as you wait in line at the coffee shop, you divide your attention between a big screen TV playing your favourite national talk show, and your smartphone, where your friends have uploaded videos to social media. When you get to work, your co-worker insists that you watch a viral YouTube video of a toddler playing with a puppy, and later that afternoon you livestream a keynote lecture from another country. Finally, you end the day by watching a movie with your family. It's not just a lot of screen time, it's also a lot of screens.
Video consumption has rapidly changed, thanks to an ever-growing number of services around the world. Viewers everywhere have access to multiple devices and services, enabling them to watch anything, anywhere, and at any time they want—making effective content distribution a more complex task for broadcasters, compared to a decade ago. As a result, more industry players are adopting hybrid content distribution solutions that enable deeper engagement with audiences via multiple video platforms and services. Here's how you can turn the challenges of today's complex distribution landscape in opportunities.
Making audience fragmentation work for you
Audience fragmentation has often been regarded as one of the broadcast industry's biggest hurdles. To compete with companies like Netflix and Amazon, many broadcasters and media companies have heavily invested in streaming technology—
further diversifying the number of viewing platforms available for audiences to choose from. Yet, while many viewers are now bundling services together, they're also likely to drop platforms that aren't consistently or reliably delivering content they want.
Smart hybrid content distribution strategies can support long-term audience retention by catering to the needs of individual markets. For example, viewers in one area may want access to more internationally developed content that can be provided by satellite contribution. Others in the region may simply want the local content that's currently available to them to be delivered in better quality. More powerful and flexible distribution offered by hybrid solutions enable broadcasters to significantly improve viewer experiences, build audience loyalty, and scale distribution strategies according to a market's changing needs.
Since audiences have more service options than ever, content distribution that provides the smoothest and most reliable content delivery paths help create a competitive advantage.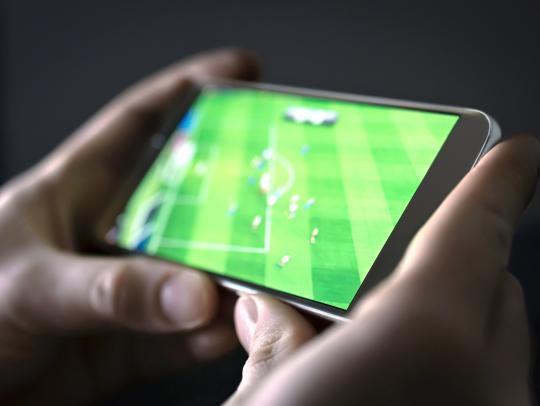 Broadcasting to every household with satellite-enabled distribution
Linear television remains the most watched form of daily entertainment—playing a huge role in how people experience news, sports, and entertainment globally.
In response to increasing demand for more immersive image and sound quality, more linear television services have opted to offer HD and Ultra HD programming to maintain a competitive edge. Yet, extending terrestrial connectivity and infrastructure to hard-to-reach areas—like rural villages and remote islands—remains a barrier to bringing high-quality, reliable service to every existing or potential customer base.
Combining terrestrial broadcasting with satellite-enabled distribution—powered by direct-to-home (DTH) satellite TV—helps providers fill any gaps in terrestrial television service distribution across any region. By transmitting channels once via satellite, and then feeding into various networks—DTH, direct to cable (DTC) head-ends, or digital terrestrial television (DTT) towers—broadcasters can reach millions of viewers at once, and grow a much wider audience for their content.
Taking advantage of satellite-enabled distribution extends your content to new audiences, adds revenue streams, and simplifies distribution through a reliable end-to-end network.
Keeping online viewers engaged
Over-the-top (OTT) video platforms have made it easy for viewers to access content libraries from around the world using handheld devices of their choosing.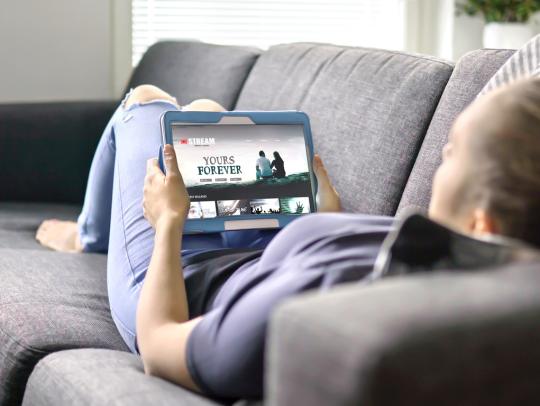 The rise of digital video advertising has also created new monetisation opportunities for content creators and rights holders. However, OTT distribution can come with roadblocks, since each viewing platform has specific content and metadata requirements that change frequently. Whether providing a live streaming or video on demand (VoD) experience, content needs to be correctly tagged and formatted for destination platforms, optimised for multi-screen and multi-device viewing, and adapted to bandwidth availability for individual viewers.
End-to-end solutions that deliver your video content and intelligently process them based on individual platform requirements—and adapt to each viewers' bandwidth availability—help create seamless viewing experiences that are more likely to retain audiences. By syncing DTH capacity with online streams, you're able to consistently provide buffer-less, synchronised crystal-clear viewing experiences—even when distributing bandwidth-heavy content, such as live sports events.
While keeping online viewers engaged can be challenging, better viewing experiences increase the likelihood of your content becoming their next must-see or must-binge event. 
Bringing it all together  
Achieving meaningful audience engagement through each of your viewers' preferred screens, devices, and services on a daily basis—not to mention measuring return on investment—may seem unfeasible. Some broadcasters have opted to keep content distribution processes separate, to avoid disrupting established workflows and to keep a clear picture of how different platforms perform individually. Yet, it's becoming increasingly evident that managing content distribution systems independently results in higher costs and decreased operational efficiency in the long-term. For broadcasters, making the most of today's viewership landscape means leveraging expertise in hybrid distribution.   
SES helps you implement the video distribution solutions you need to get your content everywhere. Globally, we reach over 1 billion people across 355 million homes, and distribute more than 8,200 channels via satellite. We also manage playout for more than 525 channels, while delivering more than 8,400 hours of online video streaming each day, as well as over 620 hours of premium sports and live events. We're able to grow alongside the current video landscape by combining contribution (satellite, fibre delivery, and IP delivery), distribution (DTH, DTC, and DTT) and content delivery networks (VoD Everywhere) into one truly hybrid distribution ecosystem.
By taking advantage of our ecosystem, you're able to simplify reliable, cost-effective delivery of high-quality video for multi-screen, multi-device consumption on any platform. We position you to scale your long-term growth, by ensuring you're always able to access network capacity for superior viewing experiences, synchronise video solutions to optimise operational efficiency, and make sense of insights that indicate revenue opportunities. As a result, you can focus on what you do best—creating extraordinary video content that impacts audiences everywhere. 
Related Content