When viewers are rooting for their favourite football team or catching the latest episode of a new show, they want a sharp picture that lets them see all the details; the corner-kick that leads to that winning goal; the facial expression that gives away a plot twist. Detail is what brings content to life.
While two-thirds of all TV channels are still in standard definition (SD), high definition (HD) has become the new standard, –like France which fully migrated to high-definition broadcasting since April 2016. In 2017, our satellites delivered content to 107 million HDTV homes, a 15% increase over 2016. SES has always pioneered new technologies and TV standards, particularly digital television in SD, HD and Ultra HD. This experience makes us a partner you can trust to guide you through your SD to HD transition.
Our satellites deliver more than 2,800 HDTV channels worldwide, whether they're encoded in H.264 or the new HEVC. This includes a wide offer of high-quality broadcasters, including BBC, ARD, and ZDF in best HD quality across Europe. Satellite provides better HD quality than cable or terrestrial transmission, offering a robust signal everywhere in the area of coverage.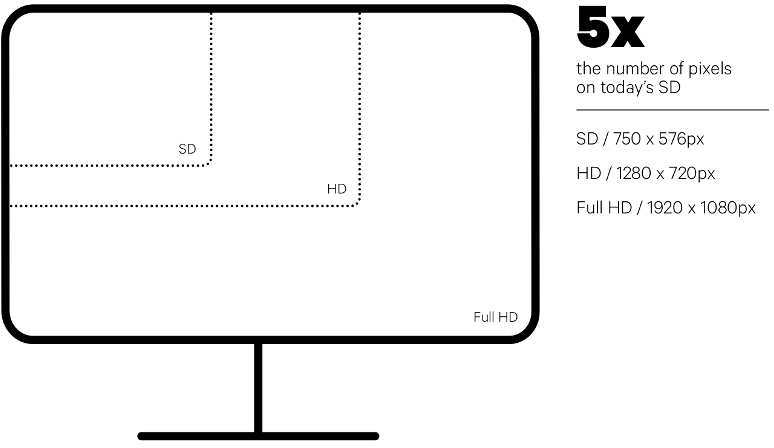 You will benefit from:
Up to five times the picture quality of standard definition TV
The bandwidth needed to deliver the highest quality HDTV experience
An experienced partner that has been involved with HDTV from the very beginning
Contact us
Talk to us to learn how we can help get your content from anywhere to everywhere.
Contact us