We understand that audience reach is critical to your business. With more than 40 DTH platforms, broadcasters trust us to deliver a wide range of media content to their customers' homes – including standard TV, HDTV and the world's first Ultra HD channels.
Our satellites serve over 7,700 channels to more than 1 billion people in 351 million homes. And as you need more than just broadcast, our range of solutions includes the preparation and transmission of content for both linear and non-linear platforms, as well as a full suite of media services including digital distribution and playout of content for video-on-demand, streaming and satellite TV.
As an operator or broadcaster, you want to provide the best content in all necessary formats, to reach new audiences wherever and however they watch. We are here to help you grow your audience.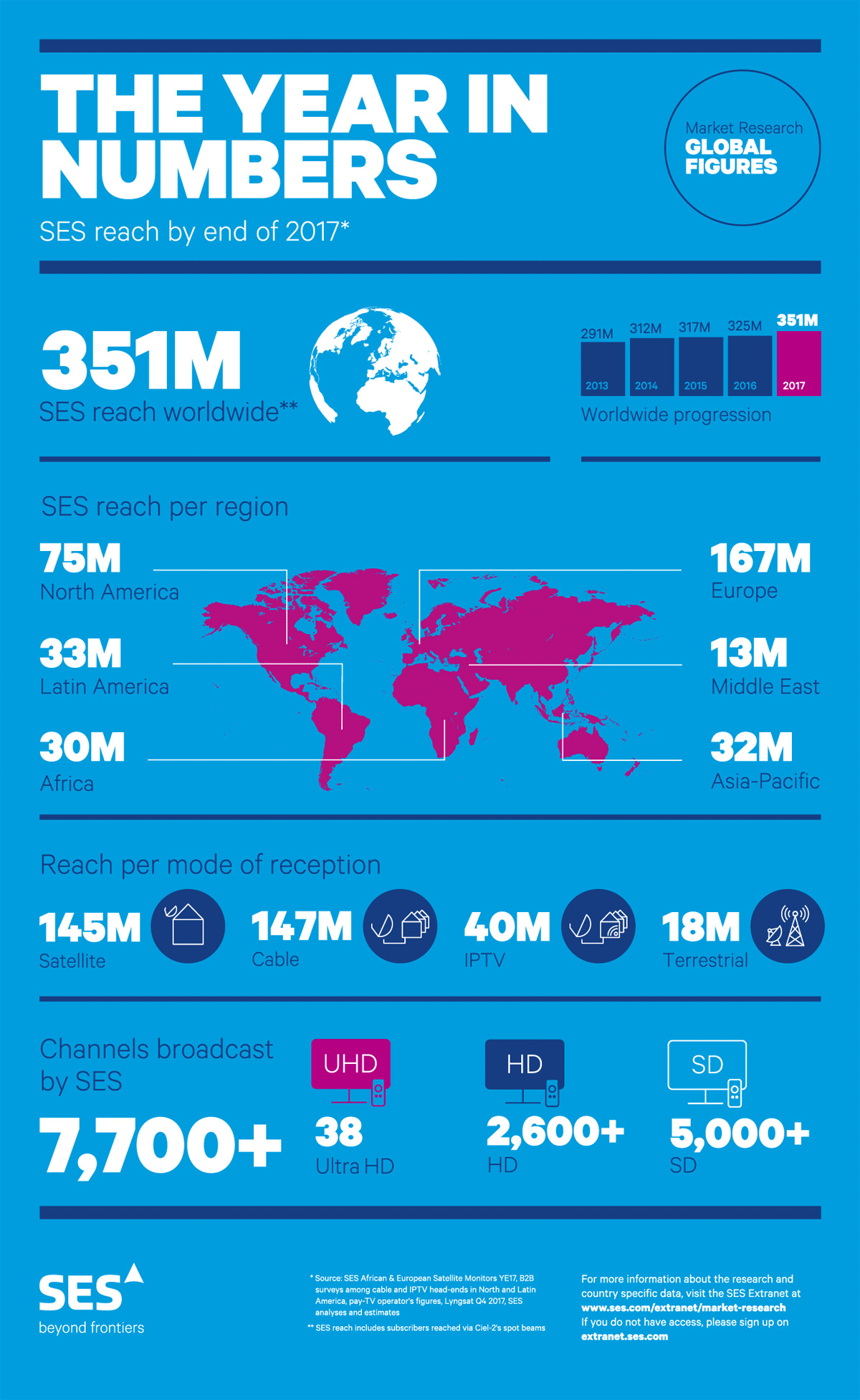 Satellite Monitors
The household reach highlights of year end 2017
Satellite Monitors are an annual market research study commissioned by SES and carried out by independent institutes.
Learn more
Media services
Our media services company, MX1, transforms your content into the ultimate viewer experience. MX1 will deliver your linear and non-linear audiovisual content to the highest standard to wherever your viewers want it – on any device, in all formats and via all distribution channels.
Find out more