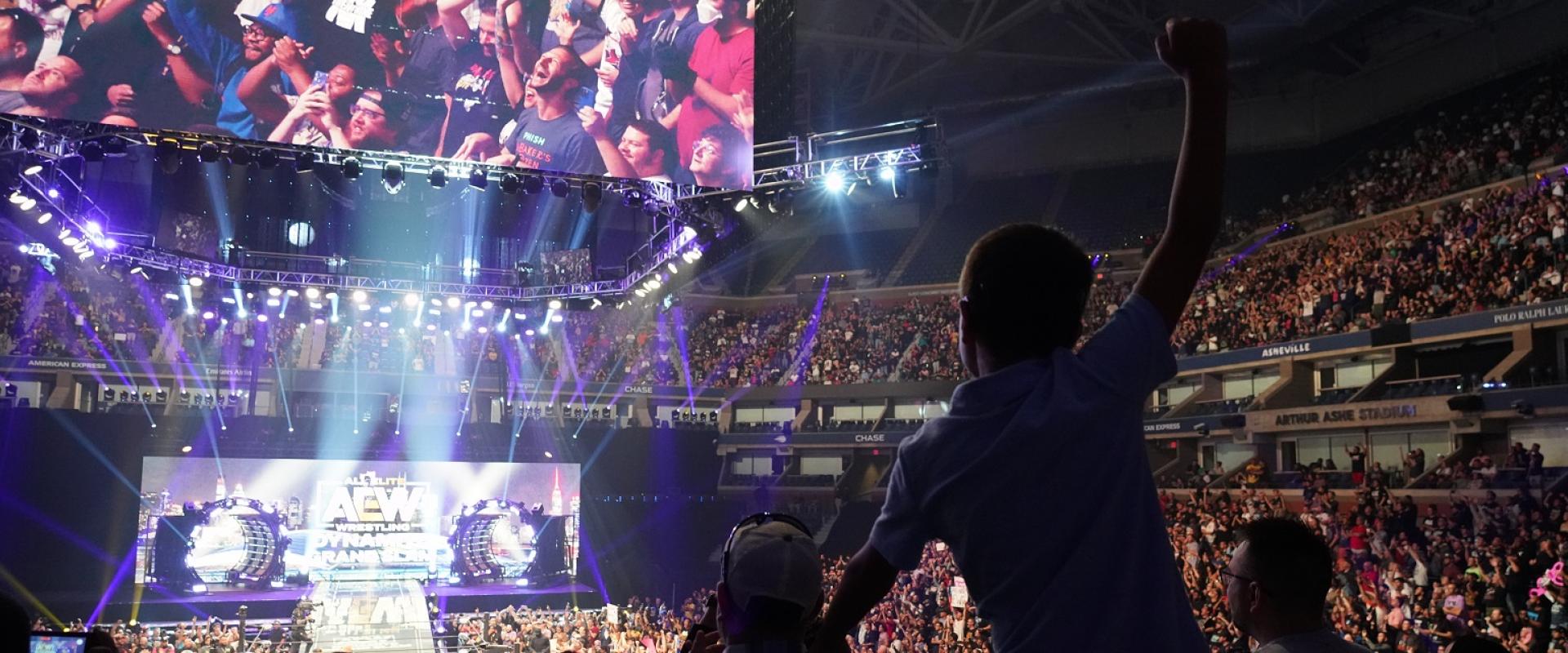 Delivering Live-Action Pro Wrestling
Industry
Sports Broadcast
Location
North America
Together with All Elite Wrestling, we're bringing the most engaging professional wrestling experience available to millions of fans around the globe.
Founded in 2019, All Elite Wrestling (AEW) aims to be one of the top wrestling properties in the world. It has already positioned itself as the premier challenger brand in markets including the US, Europe, and Asia. Its growth relies on increasing its number of fans, which means getting more people to watch its broadcast.
SES has been AEW's transmission partner since the property's inception. Together, we deliver live sports events every single week from venues across the US. In many venues, the team can't get a fibre optic line out, so the only option to broadcast their content is via satellite, and back-up capacity is absolutely essential. Our partnership ensures that each week we deliver AEW events reliably and flawlessly to viewers around the world. This is not different when it comes to AEW's premier event, the Grand Slam, hosted at Arthur Ashe Stadium in Queens, New York.  With extensive up-front investment in the venue, production, and distribution—and will millions of fans tuning in to watch—there's absolutely no room for error when it comes to broadcasting AEW's Grand Slam and weekly events.
To support AEW, the SES team travels with two satellite trucks to every event. One has the main feed, and the second has the international feed, as well as supplying backup to the main feed when required. SES provides a dedicated project manager who works very closely with AEW to ensure everything is pre-booked, set-up in advance, and ready for distribution to customers in 130 countries. We re-encode the video, manipulate and reconfigure the feed, and distribute it globally across different solutions, including fibre line transmission and streaming. The solution includes full redundancy, with automatic failover to the backup system to ensure viewers don't miss a second of the action.
Looking to the future, AEW wants to bring its content to new markets.
"Every week, I'm hearing from a new territory asking for our product. They love professional wrestling, and they want to bring it to their subscribers. Each time I reach out to SES asking if we can deliver to a new territory, they always say yes. It's so important to have best-in-class professional like SES who are able to deliver on time, every time."

Chris Harrington, SVP Business Strategy at AEW
Related Content