Enabling instant network expansion
With worldwide adoption of digital distribution, and the emergence of HDTV and Ultra HD channels, viewers can now enjoy linear content with vastly improved picture and sound quality. As a cable or terrestrial network operator, you need to bring these superior linear viewing experiences to each and every viewer in your region—no matter where they are.
More about DTT & DTC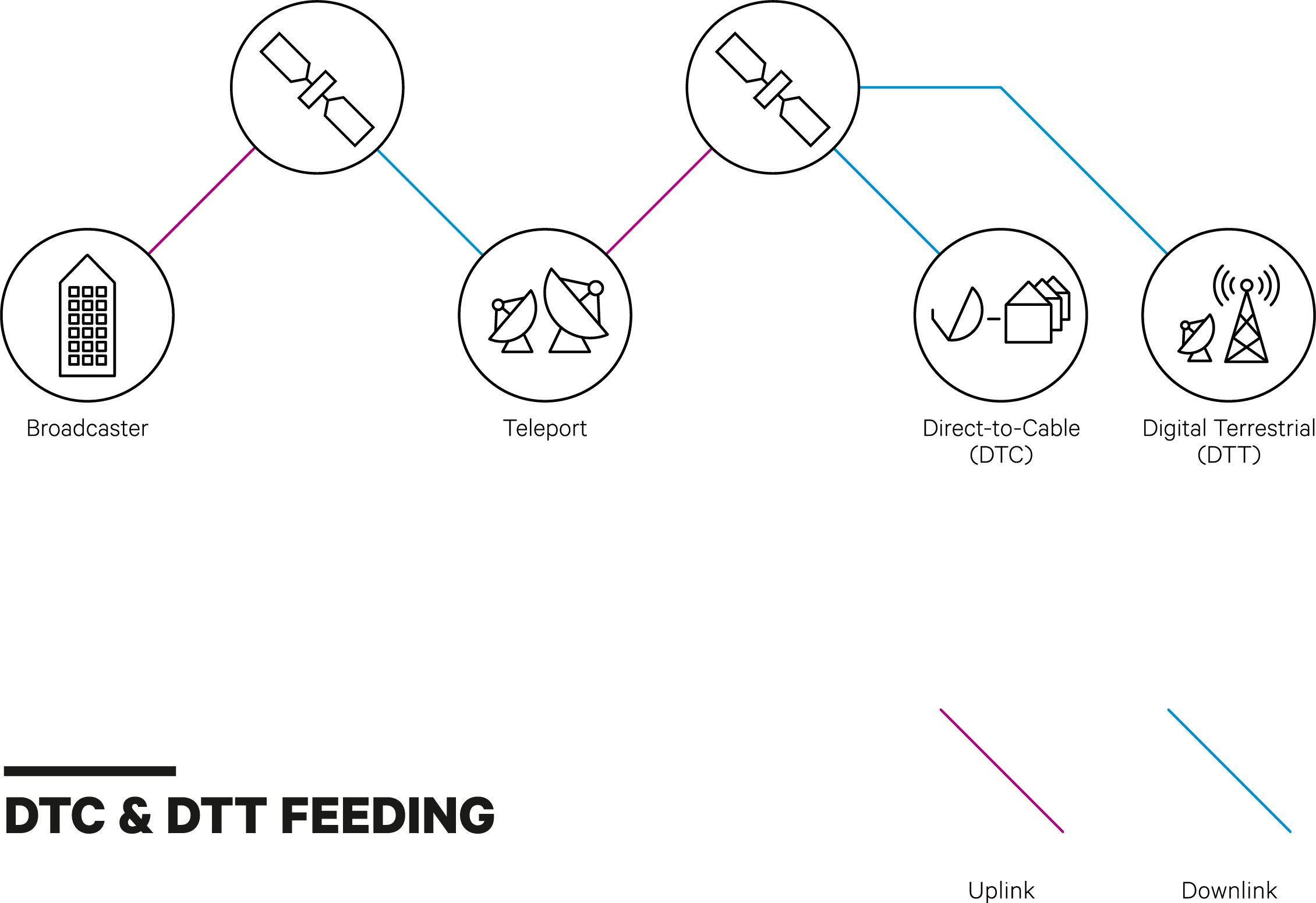 Yet, the lack of terrestrial connectivity and infrastructure in hard-to-reach areas—like rural villages and remote islands—impedes your quest to offer nationwide coverage. Our Digital Terrestrial Television (DTT) and Direct to Cable (DTC) signal feeding solutions allow you to cost-effectively expand your network to serve high-quality linear content to even the most distant locations—without investing in additional infrastructure.
We ensure you can extend your cable or terrestrial TV service to entire populations—right from day one. We enable streamlined delivery of bandwidth-heavy HD content into your networks—so viewers everywhere can enjoy immersive linear viewing experiences. And our worldwide network of teleports and infrastructure allows us to quickly acquire new channels when needed—be it an Ultra HD nature and wildlife channel, or a live news channel specific to your region.
Hybrid distribution
To ensure you can address any gaps in your DTT or cable TV coverage, we provide you with access to a hybrid distribution solution—combining DTT or cable TV video distribution with a direct-to-home (DTH) solution so you can reach areas that lie beyond the reach of terrestrial connectivity. For a hybrid DTT/DTH or DTC/DTH network, a channel transmitted once via satellite is fed into various networks—DTH, cable head-ends, or DTT towers—allowing you to reach millions of viewers at the same time.
Find out more about DTT & DTC: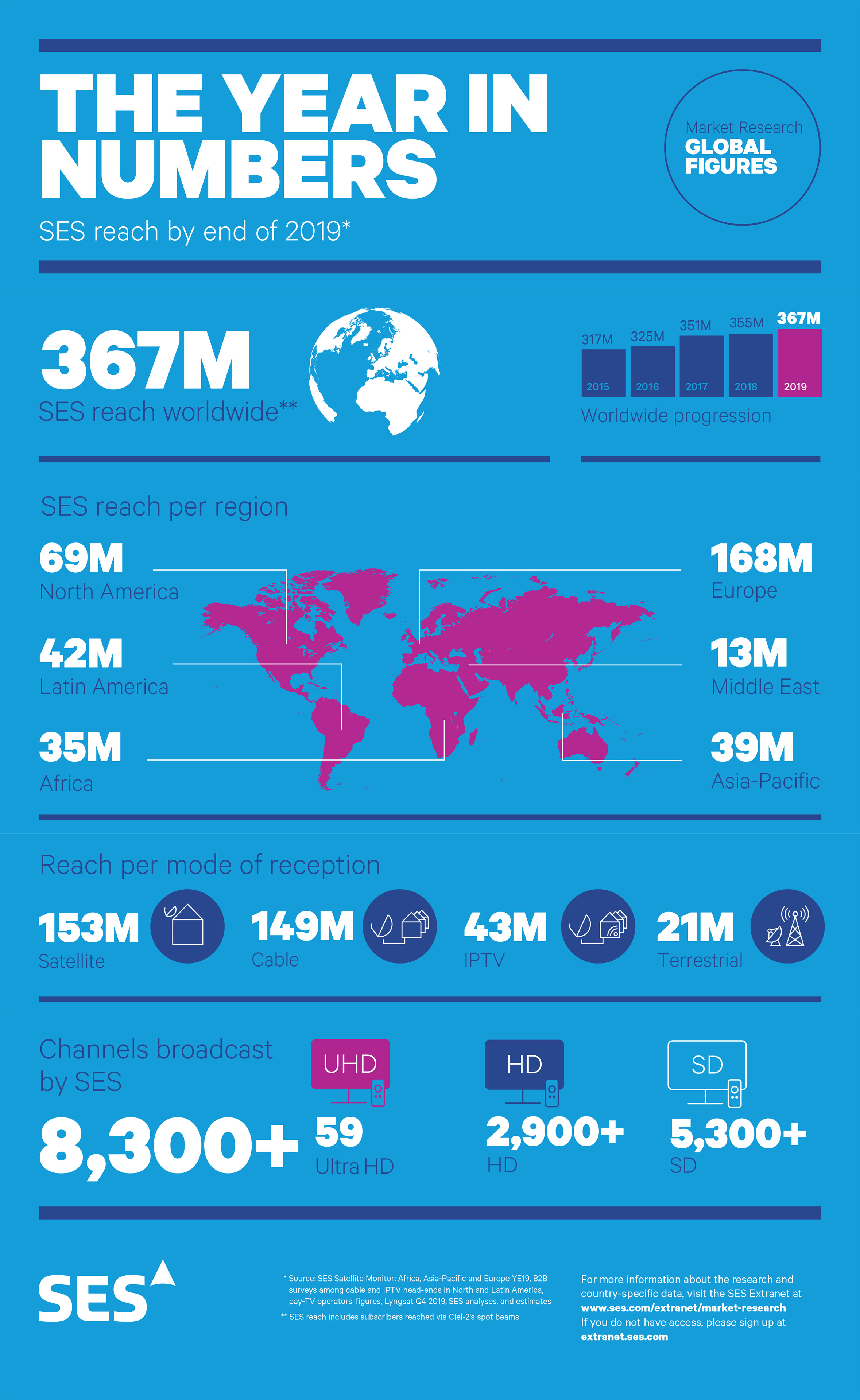 Satellite Monitors
Satellite Monitors are an annual market research study commissioned by SES and carried out by independent institutes.
Find out more about our reach
Contact us
Talk to us about how you can leverage our DTT or DTC solution, or a hybrid distribution model to maximise your network coverage.
Talk to us today