Five ways to maximise the value of your content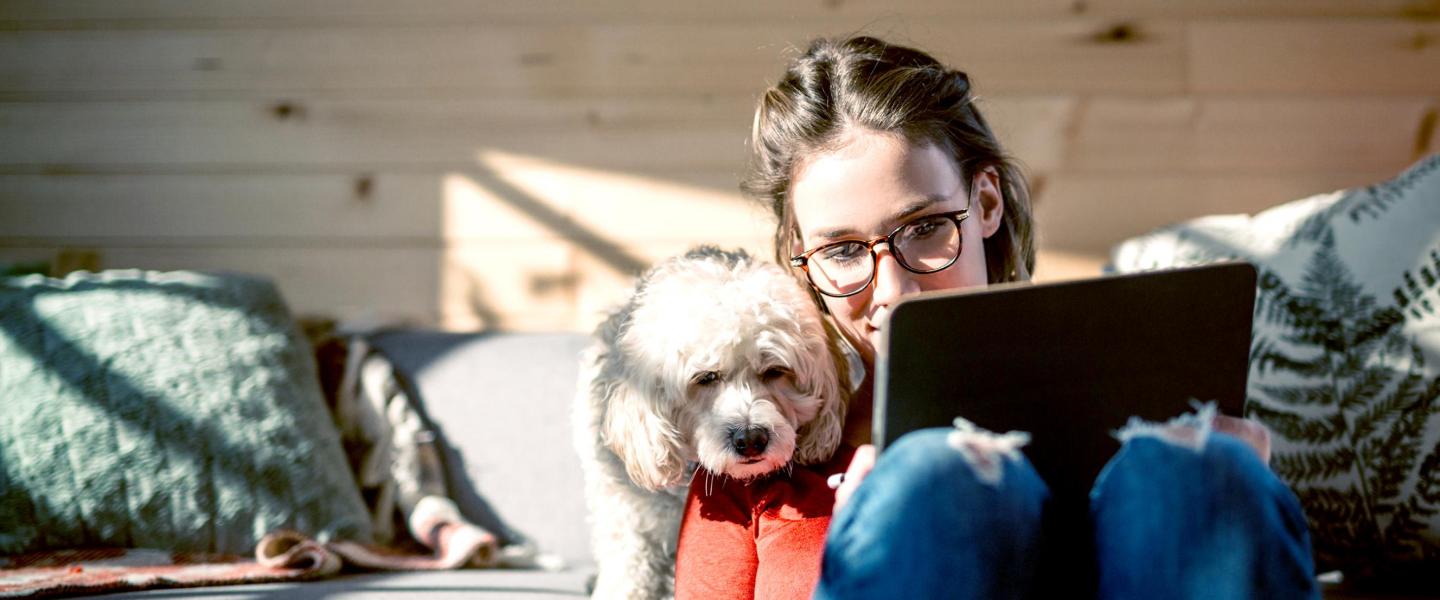 Five ways to maximise the value of your content
Consider how television was consumed a decade ago. As an audience, we took the time to catch our favourite programmes as they aired. Our options for repeat viewing were limited, and we were most likely to discover new content through word-of-mouth or traditional media formats.
Today, new technology has given us much more control over how we consume video. The growth of over-the-top (OTT) services has enabled more audiences to access content via multiple devices, while video on demand (VoD) platforms have made it possible to watch content wherever and whenever we want. As a result, viewers, rather than broadcasters, are in charge of their own entertainment experiences, and audience fragmentation across numerous services has made customer retention a bigger challenge that it was ten years ago.
1. Reaching viewers on any screen
The broad range of video services has resulted in more content for viewers to choose from. As a result, they're less likely to continue engaging with a programme if it isn't easily accessible. Say the kids in a household love watching a programme via a linear service every week, but their parents start using the family's only connected TV set when hockey playoffs start—during the same time slot. A decade ago, the kids may have looked for another way to catch the programme as it aired—such as going to a friend's house. Today, if the content they want isn't available on a service they have access to, they're likely to just watch something else.
Broadcasters and media companies have responded to audience expectations for greater content accessibility by making their content readily available via multiple platforms. This requires a solution designed to efficiently process video files—for each destination platform and device—and store them securely. Distributors must be able to quickly check the quality of each file, manage any content requirements for a particular region, and deliver video to every platform on time, in order to keep viewers engaged.
2. Meeting expectations for higher quality video
Over the past decade, broadcasters have made the majority of content available in high definition (HD), while Ultra HD has made crystal clear image quality commercially available. Yet, viewers who live in remote locations or have limited connectivity are often unable to watch higher quality video. To grow audiences, broadcasters need to ensure that they're consistently providing high quality viewing experiences, while overcoming content delivery challenges in individual markets.
Hybrid content distribution allows broadcasters to fill any service gaps by combining linear or OTT offerings with direct-to-home (DTH) solutions. This enables bandwidth-heavy content, including live sports in 4K Ultra HD, to be delivered to viewers anywhere in real time via satellite contribution. To support subscriber retention, many OTT services use adaptive bandwidth capabilities to make sure that customers with limited internet can enjoy buffer-free viewing experiences.
3. Providing the right content recommendations
Today, viewers with more content options also have more ways to get recommendations. Social media allows us to share what we're watching with our followers, and see which shows are trending. Yet, when we have limited time for entertainment, more online discussion about content can make it difficult to pick something to watch. As a result, many VoD platforms encourage customer loyalty by giving viewers content recommendations based on what they've already watched.
Content needs to be accurately tagged with metadata that identifies its genre, rating, keywords, and other information, to ensure viewers can find it. This helps grow the programme's audience, supports a better platform user experience, and can provide key insights for content creators and distributors—such as which shows they can further monetise via another service.
4. Driving revenue streams effectively
Traditionally, audience engagement with linear TV is measured by third parties, in order to generate broadcast ratings that drive TV advertising decisions. Today, online video data enables broadcasters to leverage microtargeted advertising strategies by providing more granular viewership data—including in-depth information about viewers' consumption habits, top programmes, and device usage. Yet, an abundance of additional data may be a time-waster for broadcasters if they don't have the resources to manage it effectively.
Broadcasters need intelligent video ad distribution solutions that allow them to operate seamlessly with their advertisers—to maximise revenue opportunities. Once precise demographic targets have been determined, dynamic ad insertion technology—which adapts to each viewers' screen—removes the time and cost associated with managing multiple ad campaigns manually. Solutions that provide in-depth, real-time ad campaign analytics ultimately enable broadcasters and advertisers to be more agile—and earn more revenue.
5. Bringing it all together
Changing viewer habits and expectations have prompted broadcasters and media companies worldwide to embrace new technology. Wider adoption of streaming technology has resulted in more platforms—making it more difficult to get a holistic picture of viewers using multiple services. What's clear is that audiences all over the world are getting bigger, and watching more than ever.