Enabling live experiences on multiple platforms
Live experiences are no longer confined to a single screen. During a breaking news story, viewers expect to be taken to the scene of the action as quickly as possible—whether they are in front of a television screen or browsing a social media feed on their mobile phones.
More about OU Flex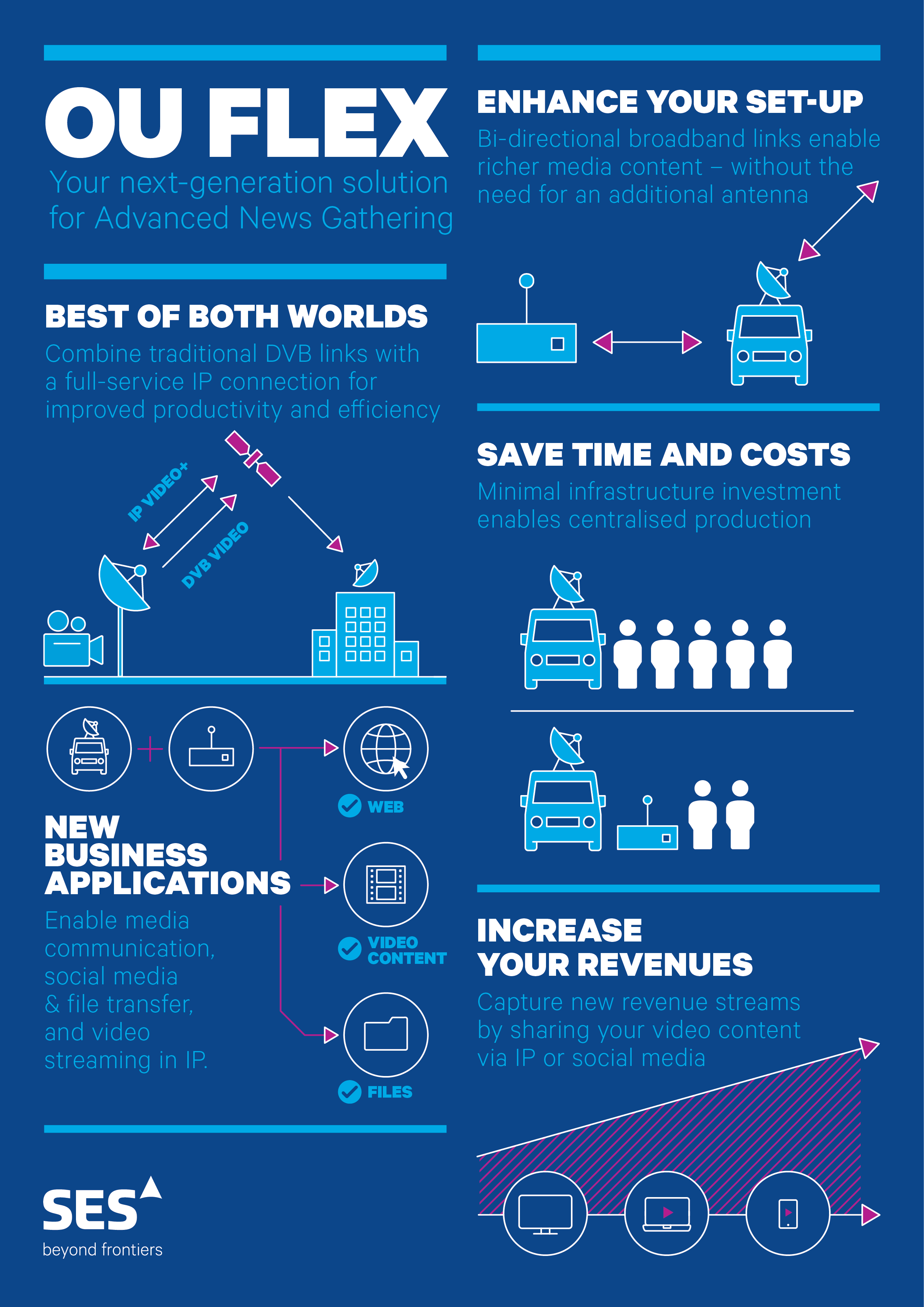 Sports fans demand access to high-definition (HD) and live 4K Ultra HD sports events, both at home and on the move. To meet viewer expectations, you need a solution that can handle multiple video formats for distribution on multiple platforms—even when mobile and terrestrial networks are congested or unavailable at the venue. OU Flex combines IP-based bi-directional satellite contribution links to help you deliver a superior live experience—from your venue to multiple screens.
Instead of a traditional one-way feed for video broadcast alone, OU Flex provides a two-way connection between the site and your studio—enabling quick exchange of information and video files between locations. Add an OU Flex modem to your SNG set-up to enable seamless, high-quality live broadcasting via traditional Digital Video Broadcasting (DVB) links, as well as the ability to immediately handle IP formats—so you can feed live video content directly to social media and streaming platforms. This means you can successfully provide viewers with both an hour-long breaking news story on a linear channel, and a quick two-minute update on a social media platform—without compromising on quality.
Services Overview
Media communication service packages provide:
Dedicated capacity for two bi-directional VoIP channels that provide intercom connectivity without the need to book temporary landlines
Broadband capacity that can be used to create a mobile WiFi hotspot for remote crews
With WiFi and broadband connectivity provided, support the use of a camera backpack system, with the reliability of satellite connectivity in the background
Social media and file transfer service packages provide:
High upload rates so you can feed content into social media platforms or exchange large files between locations
Content delivery in IP format enables direct contribution to Content Delivery Networks (CDNs)
Video IP streaming packages provide:
Dedicated capacity for high-quality video streaming in IP
Higher upload rates beyond what is currently available in the market
Professional broadcast standard service reliability, and secure contribution networks
Inherent redundancy, with the ability to operate a modem at the main studio to receive your content directly from the satellite, enhancing the existing terrestrial connectivity
Coverage Example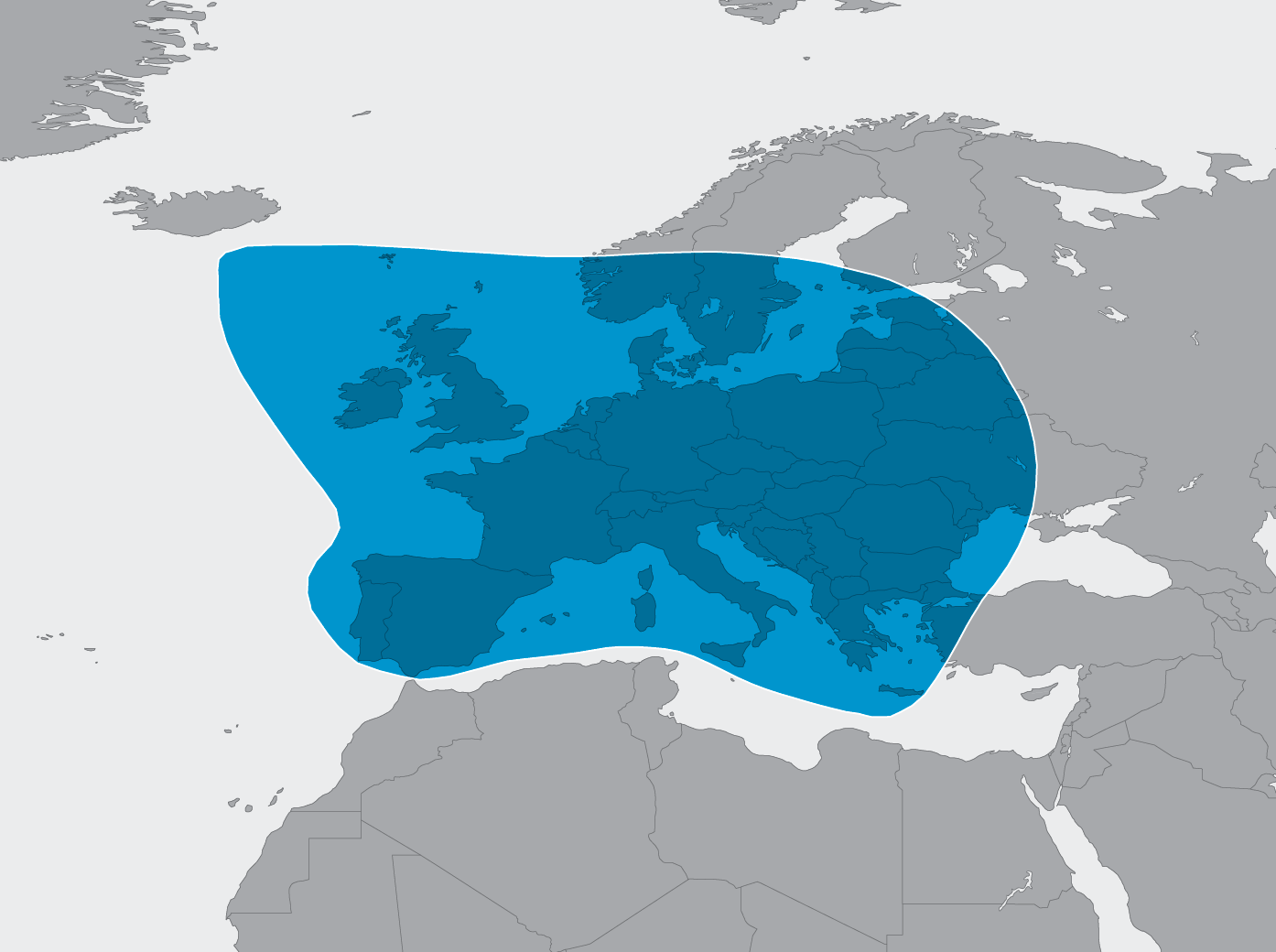 Find out more about OU Flex:
Contact us
Talk to us about how you can leverage OU Flex to bring superior live experiences to multiple platforms and devices.
Talk to us today