Engineering Freedom at Sea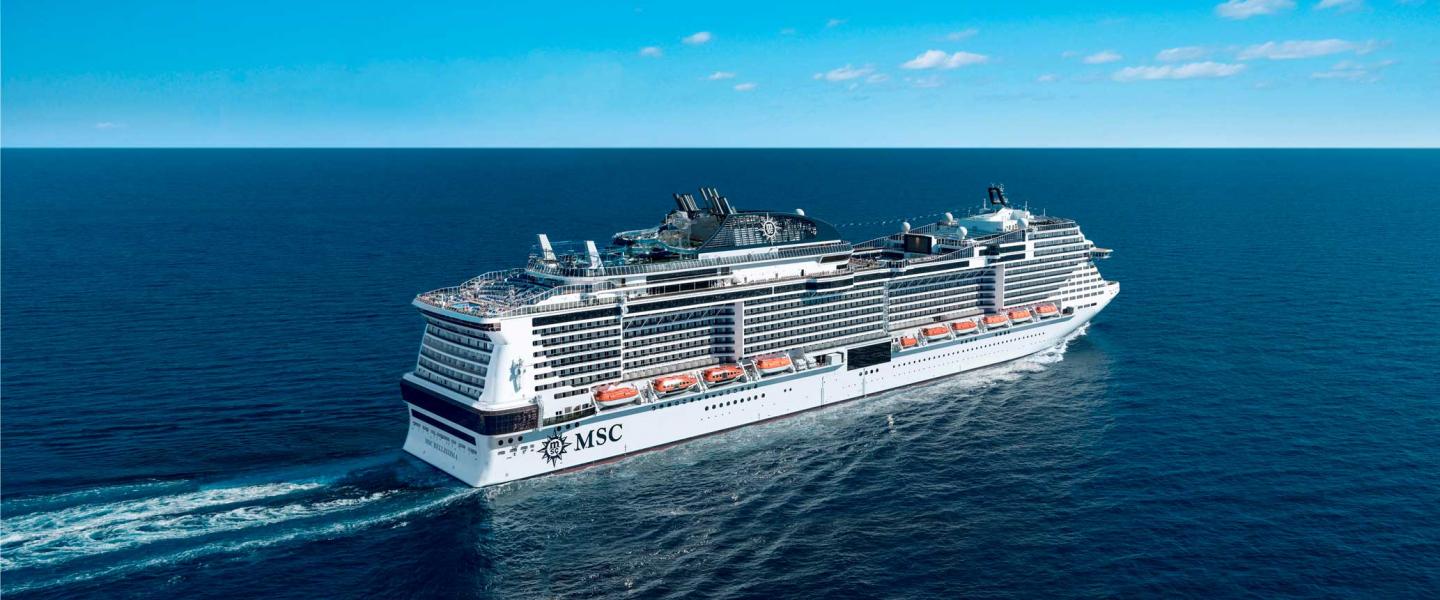 Engineering Freedom at Sea
In the cruise market, guests are the captains of the ship. The ability of cruise operators to adapt rapidly to their ever-growing and frequently changing requirements is pivotal for all profitable vessels. High performing guest & crew connectivity has, and continues to be, an essential requirement. Long gone are the days when all those on board expected radio silence once they left port, and cruise lines that only provide basic connectivity in the broadband era have seen their revenue grow at dial-up speeds.
Guests – whether they're digital natives, silver surfers or anyone in between – expect access to the same applications and services at the same speeds as when they're at home. It only takes a short read through forecasters' trends for 2019 to understand how these demands are intensifying. Passengers know that the technology exists to deliver them the services they want at a reasonable price and are prepared to shun cruise operators who are unable to meet their connectivity expectations.
Connecting the dots for passenger travel
Each generation of guests seeks fresh ideas and adventures. Millennials have set the bar high for experiential travel and Generation Z is raising it higher, spending more than their predecessors on even newer and far-flung leisure and vacation activities, making millennials' achievements their baseline expectations. Combine this with digital natives' superabundant social media and you get the number one trend for 2019: Instagrammable cruise travel.
It has long been said that a picture is worth a thousand words, and in today's visually driven environment, Instagram – and other photo sharing apps – have quickly become demand catalysts for cruise guests in every corner of the world. Individuals are keen to share their experiences, whether they are an adventure, an achievement or indulging in relaxation and luxury.
People expect to have personalized experiences in their everyday life, and cruise guests are no different. They justifiably expect a similarly bespoke service from the ships on which they sail. Whether it's automated check-in services, geo-locating friends on board, or reserving evening entertainment, managing your dining reservations, booking your shore excursions and ordering food & drinks from the comfort of their hammock or their sun lounger by the pool, cruise operators need to ensure they can provide these capabilities to their guests, leveraging the latest digital technology to create magical experiences throughout cruisers' vacations.
Freedom to accelerate your guest experience
These personalised experiences demand a new standard in cruise guest & crew connectivity, namely seamless, fast, low-latency broadband both in port and at sea to ensure the health and happiness of everyone on board.
This paradigm has generated buzz within the cruise industry around new non-geostationary satellites (NGSO) mega constellation, with several NGSO satellite operators touting their ability to meet the exponential demands for data at sea. However, cruise operators need to carefully evaluate these claims and consider the multiple hurdles that include completion of raising billions of additional funding, obtaining the required regulatory approvals and achieving operational status before 2025, among others. The stakes are too high for the cruise industry to gamble on unproven technology and unfounded business models; in order to succeed in the digital age, cruise operators need to be able to rely on an established and proven partner that is able to meet the quantum leap forward in exponential demands for reliable low latency high capacity broadband connectivity at sea.
SES Networks' market leading O3b Medium Earth Orbit (MEO) maritime service is the only proven NGSO system that has taken on this role. Operational since 2013, the constellation is well-known for its high-performance maritime connectivity service and is the clear leader in the industry, empowering some of the largest cruise lines to deliver exceptional guest connectivity experiences.
Our next generation MEO system — O3b mPOWER — is our next step to tear down any remaining barriers to global low-latency, high-speed, true broadband connectivity at sea and to ensure cruise lines have the freedom to delight the next generation of guests in this digital technology evolution.
Fully funded and under construction, the seven high-throughput MEO satellites are capable of delivering multiple terabits of throughput to anywhere in the world. O3b mPOWER effortlessly scales that connectivity to the next level, combining groundbreaking technological advances with a proven model for scale to redefine network services on a global basis for the cruise industry.
O3b mPOWER will be able to deliver even the most demanding, high-bandwidth digital applications at sea. A sophisticated management system and tailored service packages will provide cruise operators with greater control over and flexibility around their connectivity needs, enabling them to make the most of their investment.
O3b mPOWER is backwards-compatible with our first-generation O3b MEO constellation, enabling vessels to start using high-throughput, low-latency MEO today, and upgrade easily in the future. The MEO system also works seamlessly with the SES Geostationary Earth Orbit (GEO) satellite fleet to provide network resilience.
All of this adds up to a connectivity experience that delivers everything guests want as instantaneously as they need it: zero lag when you're playing Fortnite Battle Royale, total reliability when you need to stay updated with breaking news on Twitter and post your latest Instagram stories. When combined with value-added services such as managed voice and a captive portal solution, the end result is SES Networks' ability to usher cruise liners into a new era of delivering an unprecedented guest connectivity experience.
Empowering the new era in guest connectivity
Cruise operators are eager to attract potential guests with a new range of destinations and exceptional guest experiences, and that necessitates a new approach to connectivity beyond NGSO systems.
SES Networks' multi-orbit Signature Cruise solution is already being used to power offerings such as Carnival's MedallionNet WiFi service and Royal Caribbean Cruises' Voom internet service and will underpin the onboard artificial intelligence and communications technology that will be used on MSC Cruises' new megabuild ship program.
These specific solutions, combined with future-proof space assets, value-added capabilities and longstanding expertise in the cruise industry mean SES Networks is well positioned to delight the next generation of guests.
The key to success for cruise operators lies in delivering an exceptional guest experience. That has always been the case, but what's now changed is that superior connectivity has become a critical element. Not every cruise line has recognised this change. Those that have made the investment are reaping what they sow: bigger, happier, and more fulfilling vacations that lead to repeat bookings.
This article was first published on the Spring 2019 edition of Cruise Industry News Quarterly Magazine.