Building a trained workforce for Ethiosat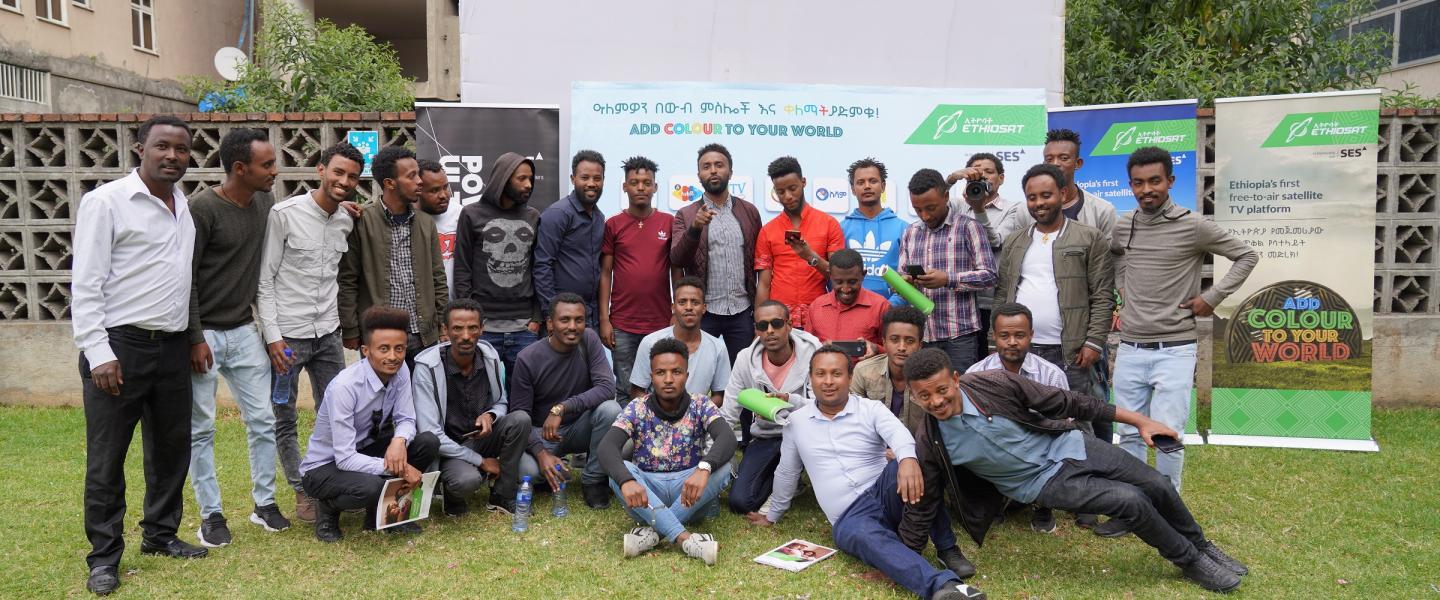 Building a trained workforce for Ethiosat
With a population of nearly 110 million people, Ethiopia is Africa's second-largest country, and one of the fastest growing economies in the world. Yet, its citizens have only had limited, costly access to quality television content—until recently.
With the launch of Ethiosat, SES and the Association of Ethiopian Broadcasters (AEB) deliver free-to-air, locally relevant content in HD quality to the Ethiopian market—supported by local advertising. Our ELEVATE Installer Training Programme ensures that satellite receivers are installed and pointed correctly, so end consumers have a positive experience from their first day of service. The programme also helps to build a skilled local workforce, with training that goes well beyond the technical.  
We asked Mikreab Adugna, Marketing Specialist for SES Africa, about the importance of Ethiosat to his homeland, and how ELEVATE helps to create a trained workforce that is key to delivering high-quality content to consumers.
What is SES's role in Ethiopia?
SES and the AEB are working together to roll out Ethiosat across the entire country, providing installer training, marketing, and 24/7 tech support. We had an international trainer and two local engineers conducting the initial ELEVATE training sessions here in the capital, Addis Ababa. After that, we went  to nine other major cities in Ethiopia.
SES is doing a lot of digital and on-the-ground marketing activities for Ethiosat on behalf of the AEB, including managing Ethiosat's social media presence. Within our first month, we reached more than 700,000 people. After seven months, the number of Facebook followers has reached 29,000, and there are many installers that are engaging with us on Telegram, an app similar to WhatsApp, but with advanced capabilities for the local market.
We also have a Facebook page where installers and consumers can interact with us. Sometimes, they let us know there's a problem before we even know about it. On the ground, we're training brand ambassadors to go out and speak to local communities.
We even use social media to invite installers to take part in the ELEVATE Installer Training Programme. We trained more than 2,000 installers in the first two months of the programme, and each region has created a community of installers who share information and keep in touch with us via the Telegram tool.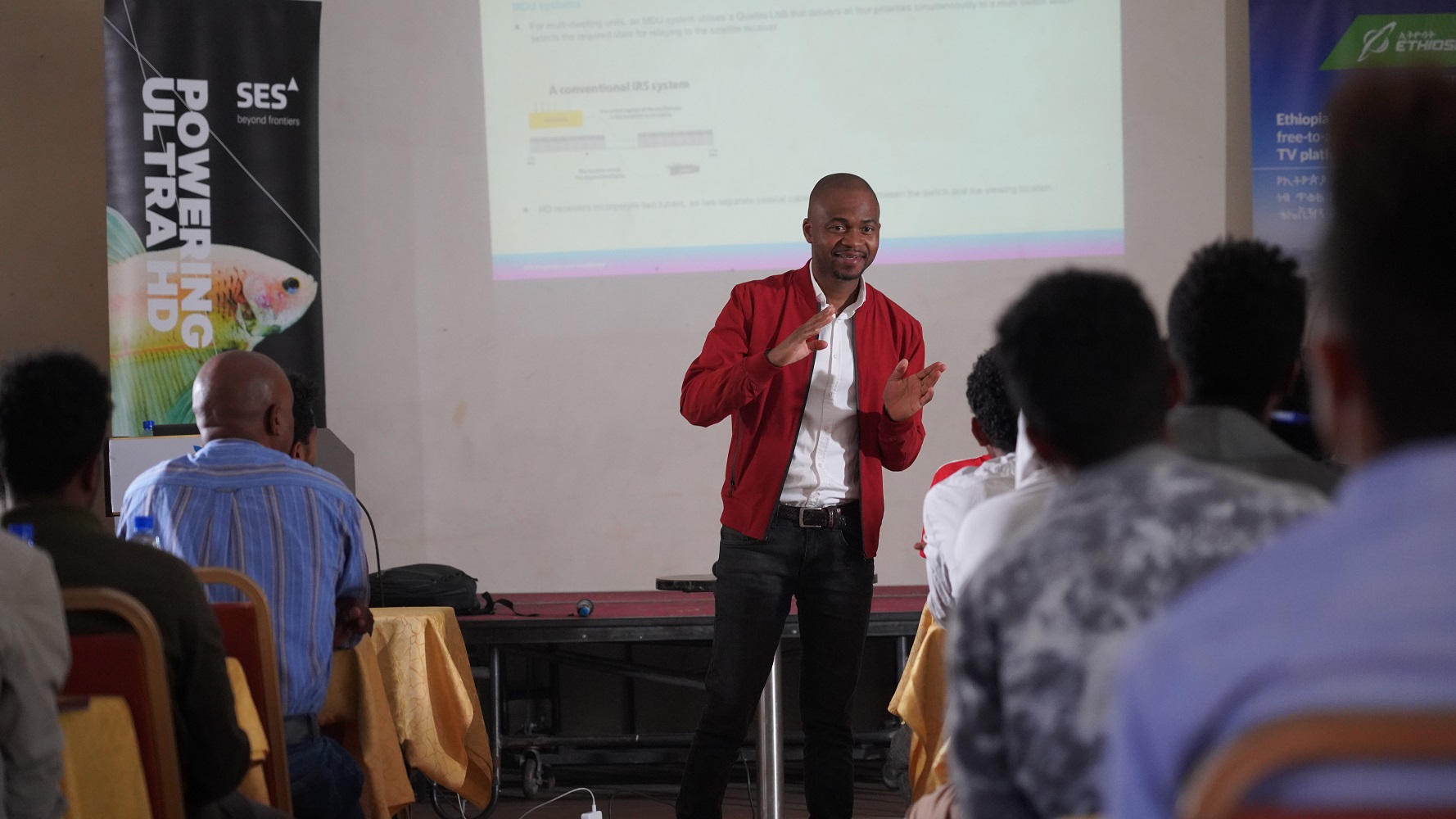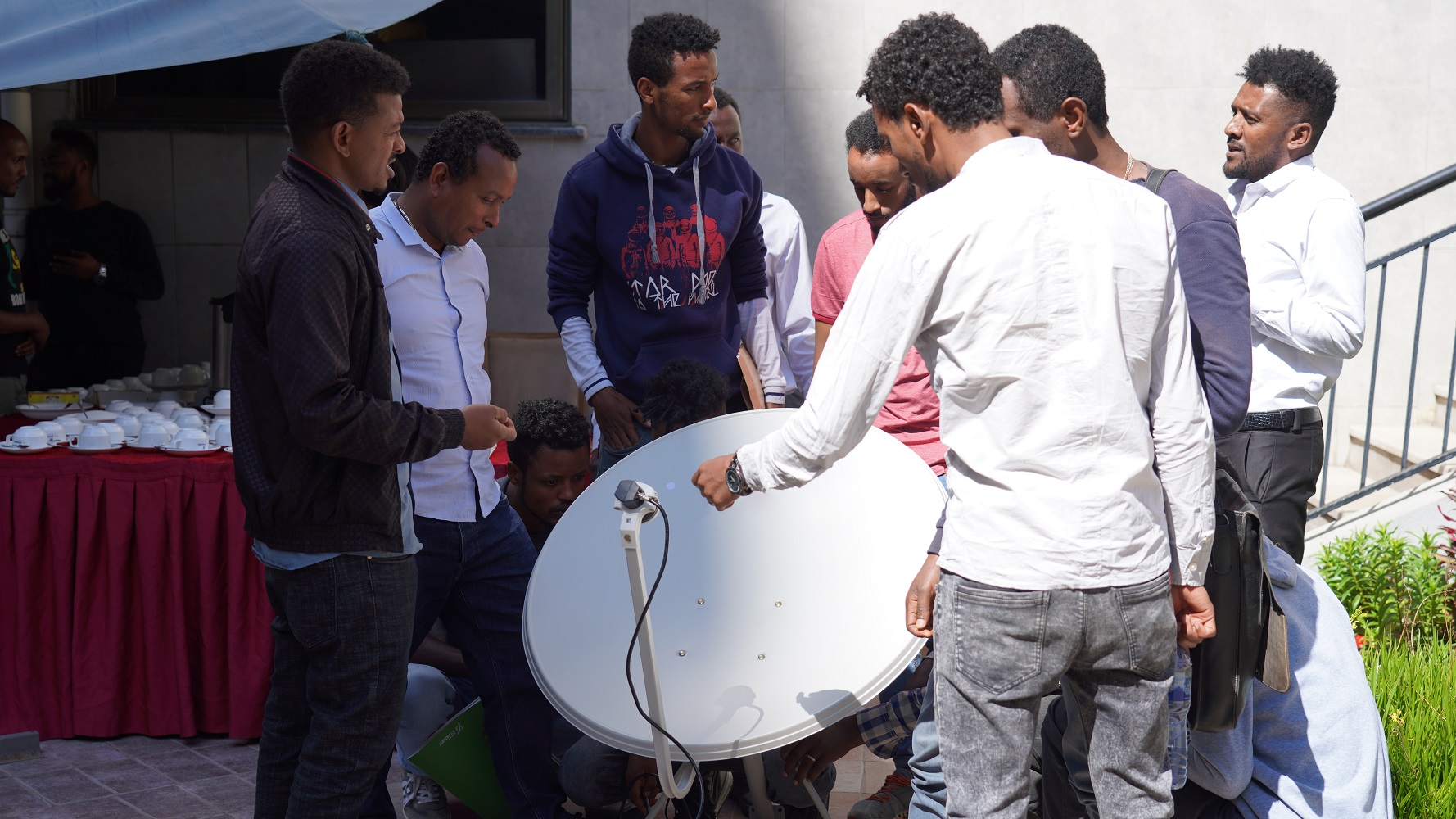 Can you tell us a little more about Ethiosat?
Previously, Ethiopians only had access to content that was broadcast from a satellite that provided a confusing mix of content that targeted the Middle East and North Africa. Ethiosat is the first-ever dedicated Ethiopian satellite platform. We broadcast 46 channels, including 19 in HD. This is the first time HD has been available in Ethiopia. The channels provide high-quality local content such as Balageru, Fana, and AfriHealth—a 24-hour health channel. And the service is provided free to Ethiopian homes across the entire country.
How will Ethiosat benefit Ethiopia?
Ethiosat ensures that households across the entire country can access free, high-quality local content, including local and international news, sports, entertainment, and religious content. This localized focus will also help grow the Ethiopian media and advertising industry, so it can continue to produce better content. The proudest moment for me as an Ethiopian is to see our country have its own dedicated platform, where all our TV channels get to show their content in HD. It's actually one of the reasons I joined SES.
How many people are you training?
To date, we have trained and certified 2012 installers in Ethiopia. Some were already installers, some are fresh to the industry. Most of them are university graduates who want to join this industry.
One problem we identified is that many existing installers are poorly trained. Many are self-taught, or learned from a friend or neighbour, and often don't have the proper equipment to do the job properly. Some don't even know what kind of equipment they actually need.
High-quality installation service translates into a high-quality picture reception on the TVs, making customers really, really happy. Any existing satellite receivers will need to be turned to 57°E to pick up the signal from the NSS-12 satellite that transmits Ethiosat.
Beyond teaching the installers how to properly mount and position the receiver on the outside of the home, and connect it to the TV inside, they also learn theoretical aspects of the industry—including how to develop a business plan, marketing expertise, and experience in customer relations.
Related Content