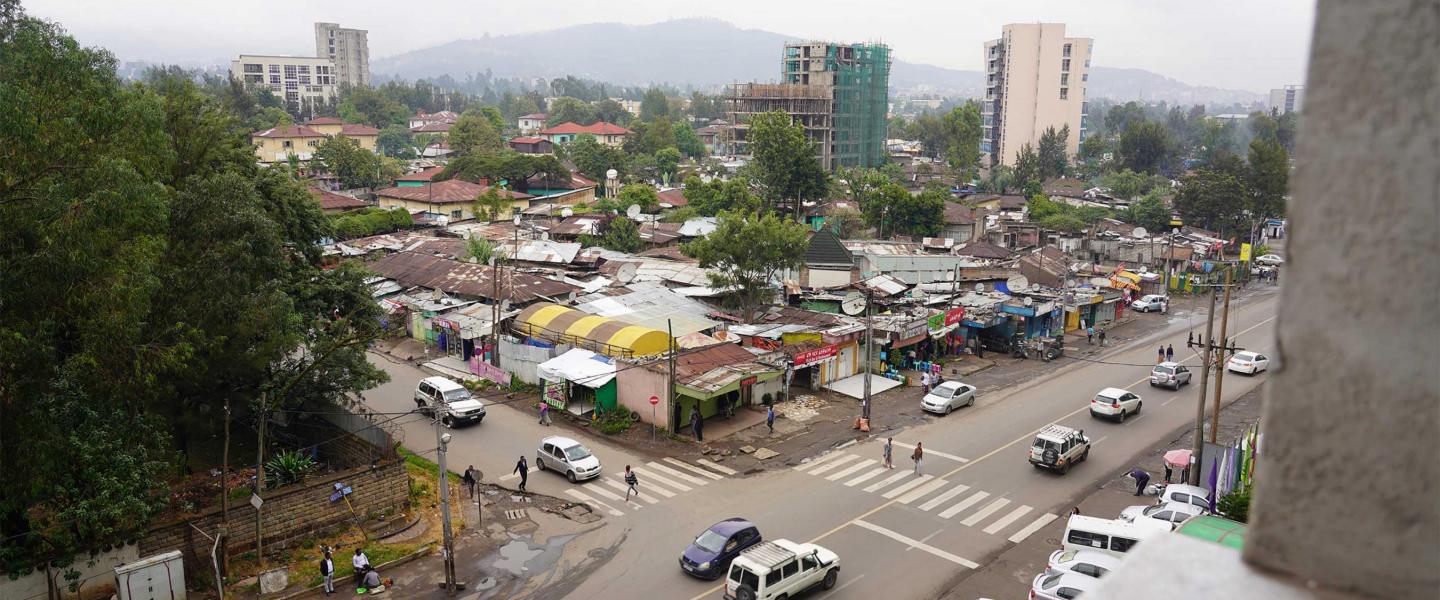 Enhancing Broadcaster Growth
Launching Ethiosat nationwide.
Industry
Broadcasting
Location
Ethiopia
Together with Ethiopian broadcasters, we're enabling viewers nationwide to access local content.
The rapid growth of Ethiopia's broadcast industry has accelerated economic development, while ensuring more of its rural population can enjoy content that reflects the country's diverse culture and talent. Local broadcasters formed the Association of Ethiopian Broadcasters (AEB) to address challenges with high satellite service costs, local advertiser visibility, and delivering relevant content—as a result of sharing a broadcast footprint with the Middle East and North Africa (MENA) regions. The AEB needed to find a way to reduce capacity costs, while making Ethiopia-based content more accessible to its viewers.
SES, which has provided satellite contribution services in Ethiopia for more than 20 years—offered the optimal solution for the AEB's needs. Together, we launched Ethiosat, a free-to-air (FTA) TV platform that delivers 17 high definition (HD) and 29 standard definition (SD) private and public channels exclusively to Ethiopian direct-to-home (DTH) homes via our NSS-12 satellite. The platform significantly reduces capacity costs for established broadcasters, encouraging more competition, and driving the market's overall growth. Viewers access the platform by turning their satellite dish to 57°E—without paying a subscription fee.
SES opened an office in Ethiopia to help local broadcasters centralise their day-to-day operations, engage new viewers with their content, and create opportunities to expand into international markets. We provide 24/7 technical support to ensure our broadcast partners are fully supported, and launched our ELEVATE satellite dish installer training programme in the country. To date, more than 2,000 Ethiopian installers have been certified by the programme—which promotes Ethiosat awareness.
Increasing TV consumption in Ethiopia has resulted in more people relying on broadcasters for educational information, creating on-air opportunities for local personalities with vital community roles, such as healthcare providers and nutritionists. Ethiosat drives audience engagement by reliably delivering high-quality content tailored to Ethiopian viewers' interests, which creates more opportunities for broadcasters to foster partnerships with local advertisers.
"SES collaborated with us closely when we rolled out Ethiosat. Their engagement with our teams—opening an office here, designing a platform for the Ethiopian footprint, and supporting a technical strategy for training satellite installers—shows how committed they are to investing in this market. We feel more like we are their partners, rather than their clients."



Amman Fissehazion, CEO & Co-founder of Ethiopian Broadcasting Service (EBS) TV
Additional Ethiosat insights