SES Satellite Monitor in Europe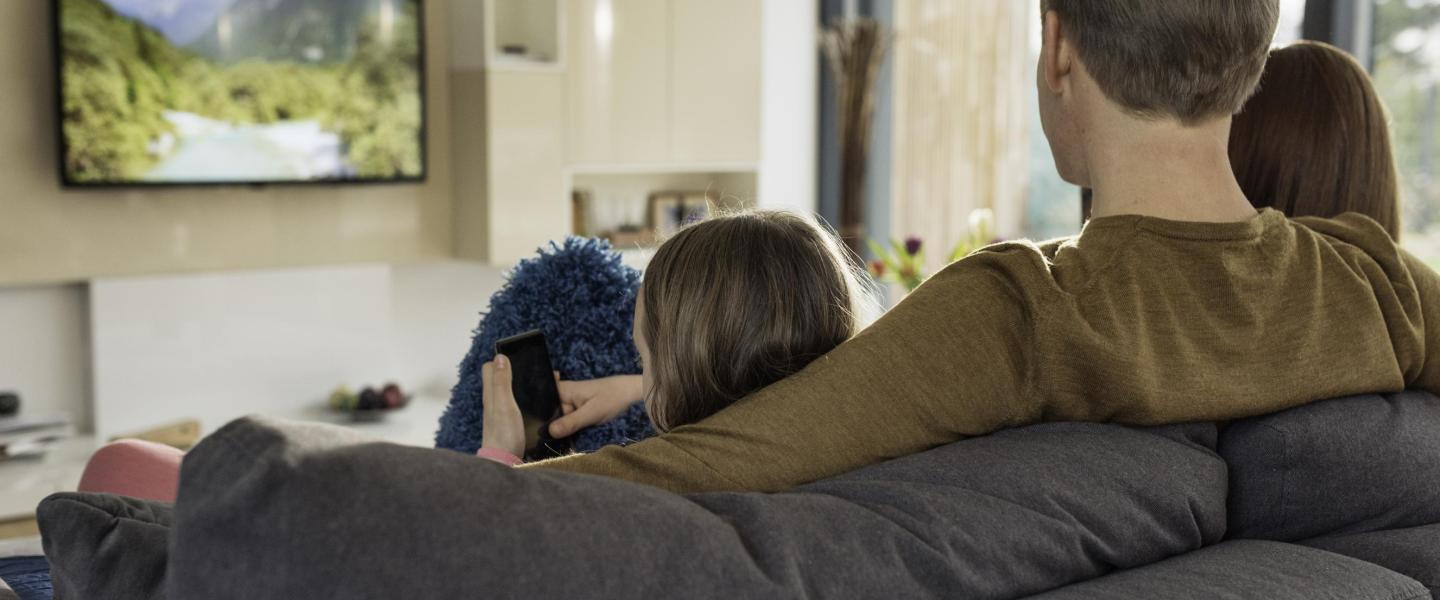 SES Satellite Monitor in Europe
This year's SES Satellite Monitor, our annual study on SES video reach and penetration, is out. With the insights from SES Satellite Monitor, we are able to help our customers to stay up-to-date on all the latest industry developments. We talked to Ricardo Topham, Senior Market & Business Analyst and the SES Satellite Monitor Project Leader, about what was found about the European markets.
Can you tell us why SES launched the annual Satellite Monitor study?
The project started in 1994 to measure the development of TV reception markets in Europe. The project's objectives are threefold: measure the development of TV reception modes across the region; measure our reach in Europe, both pay TV and free-to-air; and establish a benchmark for the satellite industry. With these studies, we're able to size satellite free-to-air markets and provide trustworthy figures to many entities, including media authorities, customers, prospects and governments. Our market research quantifies the potential audience that a certain channel or TV platform will have if they decide to broadcast from a specific orbital position.
What's the biggest change in the European market in 2018?

It's difficult to single out the biggest change in a market like the European; we're talking about a market composed of 38 countries and with over 275 million TV homes. If I had to name one of the biggest changes, it would be the phasing out of standard definition (SD) TV screens in European homes: last year 28,4% of homes had an SDTV screen, whereas this year the number has gone down to 23,2%. This has obviously resulted in the growth of high definition (HD) TV screens and Ultra HD TV screens.

What defines the European markets in general and are there any differences between regions?

I'd define European markets as diverse. The largest markets in the region are completely different: Germany, where satellite-TV and cable-TV lead, has nothing to do with France, where IPTV and terrestrial-TV lead. The UK, where satellite-TV and terrestrial leads, is different from Spain, where terrestrial claims the top spot and in Turkey, satellite serves almost 90% of all homes.
TV landscapes are different from each other and present different dynamics. We mustn't ignore that the European markets are mature markets, although this hasn't hindered the emergence of IPTV as an increasingly popular TV reception mode.

Are there special needs in Europe regarding what insights the customers want?

This varies by customer, though there's something they all have in common: an interest to distribute their content in the most cost-efficient way, reaching the largest possible audience in the process. Content distribution is what drives their business! Over the past years, I've witnessed a shift of interest from the uptake of IPTV to the breakthrough of over-the-top (OTT). OTT provides a myriad of opportunities to distribute content and everyone has this technology on their radar today. I've also started to get more and more questions about the readiness of homes for Ultra HD and the UHDTV screens in European homes.

What do you think next year's Satellite Monitor study will show?

I prefer not to make predictions or forecasts, and I don't have a crystal ball to help me out. Hence, I'll state the obvious: Satellite will remain as the most popular TV reception mode. IPTV will continue to grow, and cable and terrestrial will keep on decreasing. SDTV screens will continue to be replaced by HDTV and UHDTV screens and OTT is here to stay!

Ultra HD is growing in Europe, is there any other formats on the horizon also on the rise?

There are several technologies out there that have the potential of becoming more popular in the coming years: high dynamic range (HDR) that provides images with higher contrast than what we're used to today, high frame rate (HFR) that makes the transitions between images smoother and increases the level of realism of fast-moving content and of course 8k. The successor of Ultra HD / 4k, with 4x the number of pixels in the image. Though this technology still has a long way to go until it's adopted by the mass-market and becomes commercially viable.

Is there anything you want to add about the study's implication for the European market?

The SES Satellite Monitor is a unique tool for our customers, be it broadcasters, TV platforms, content producers, etc. and we're happy to provide them with robust and reliable data to guide their decision-making processes, e.g. switching a TV channel from SD to HD, or launching an UHD channel. Over the years, the SES Satellite Monitor has become an industry benchmark that supports critical business decisions of our customers.
If you want more insights from SES Satellite Monitor don't hesitate to contact us.