SES-10 ushers in a new era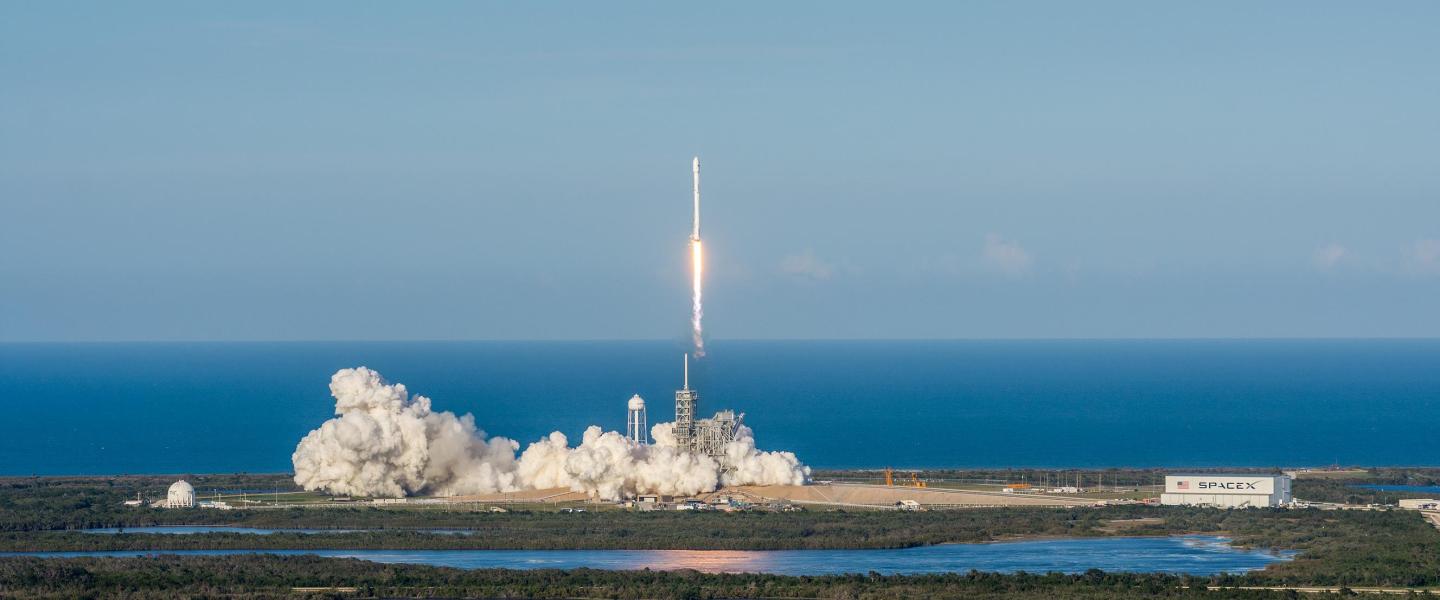 SES-10 satellite was successfully launched into space onboard a flight-proven SpaceX Falcon 9 rocket at 18:27 EST  from NASA's Kennedy Space Centre, Florida. SES-10 is the first geostationary commercial satellite to ever launch on a flight-proven first-stage rocket booster.
To be positioned at 67 degrees West, SES-10, pursuant to an agreement with the Andean Community (Bolivia, Colombia, Ecuador and Peru), will be used for the Simon Bolivar 2 satellite network. It will replace the capacity currently provided by two SES satellites at that location, and bring additional high-powered capacity across Latin America ranging from the Gulf of California in Mexico to Cape Horn in Chile.
Thanks to its ability to provide interconnection among the beams, the satellite will offer substantial flexibility to best respond to the markets' needs.
SES-10: boosting video and data growth
SES-10's high powered beams will cater to the various business needs across the entire Latin America region, serving the video market as well as the data and mobility sectors across Mexico and the Caribbean, South America and Brazil.
SES-10 will contribute to the acceleration of video growth in Latin America, helping DTH operators expand their reach across the continent. The single footprint covering the entire Spanish speaking South America region will also offer broadcasters based in those countries a one-stop satellite solution to uplink and downlink their content using the same beam on SES-10.
The replacement and additional capacity on SES-10 will be ideal to enable broadcasters to meet the growing demand for better picture quality in the Latin America market, where more than 80 Ultra HD channels are expected by 2025. Combined with SES's video services, SES-10 will help broadcasters bring the best user experience to their consumers with content delivery on multiple platforms.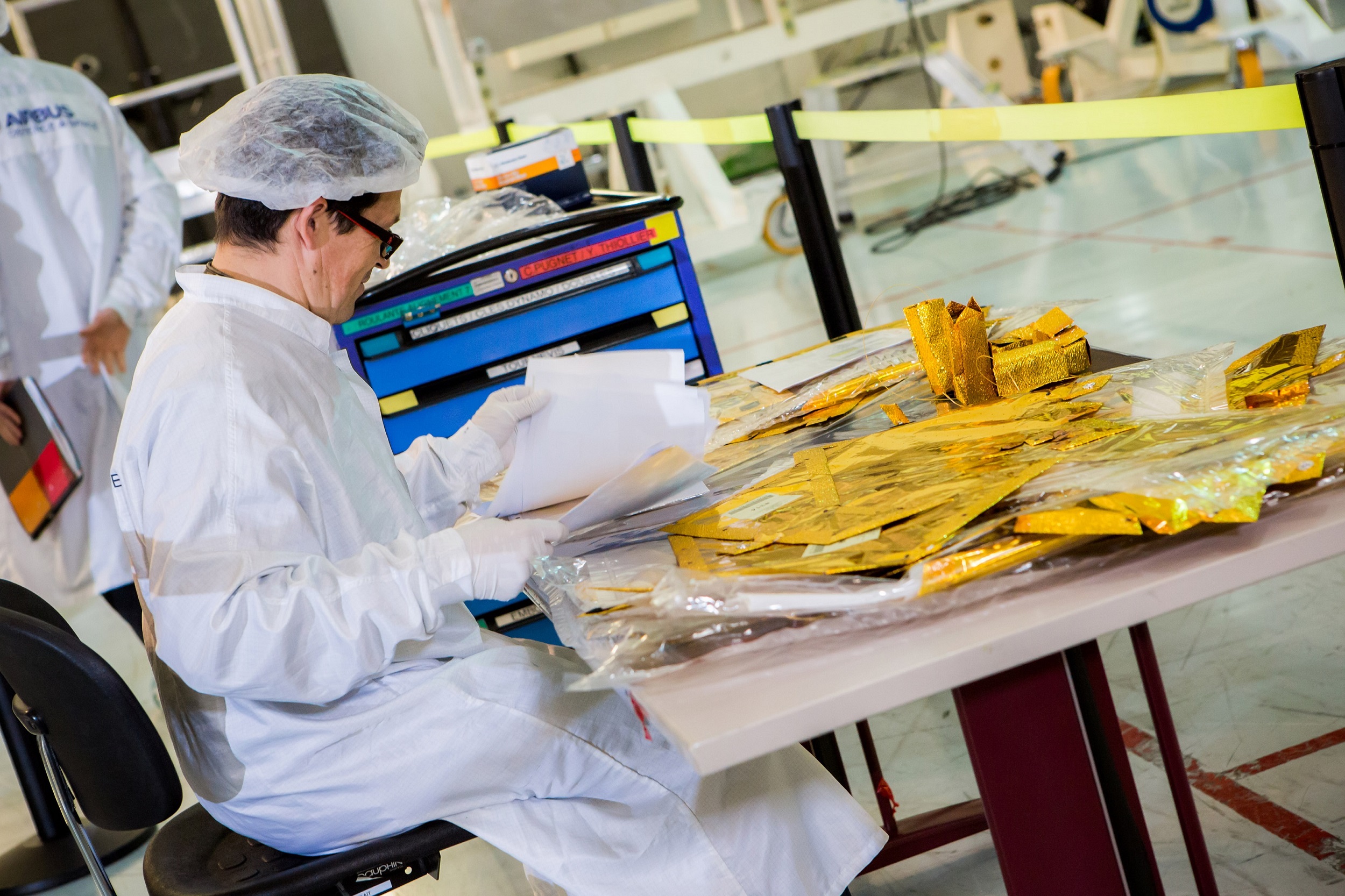 With Internet traffic expected to reach 15 GB per capita by 2020, and 645.7 million machine-to-machine (M2M) connections by 2020 , SES-10 will help telco operators, service providers and businesses to accommodate the increasing need for data and bandwidth, even more so in remote areas such as Amazonia, Tierra del Fuego or Patagonia. Allowing coverage of multiple countries from a single HUB for VSAT, mobile backhaul and trunking applications, SES-10 will offer an opportunity for service providers and telco operators to quickly expand their reach across the continent.
SES-10 will also provide connectivity to the maritime sector, particularly in the Caribbean where cruise tourism is thriving, accounting for 40% of the total cruise ships sailing worldwide . Additionally, with the number of connected aircraft in Latin America jumping from 44 in 2015 to more than 1,500 in 2020 , SES-10 will help airlines meet the increasing need for in-flight connectivity.
Satellite manufacturer and launcher
SES-10 was built by Airbus Defence & Space and is based on the Eurostar E3000 platform. It is designed to operate for 15 years in geostationary orbit. SES-10 will have an electrical power of 13kW and 55 Ku-band transponder equivalents. SES-10 has a launch mass of 5,300 kg (includes dry mass and propellant for both chemical/electric propulsion).
The satellite will utilise an electric plasma propulsion system for on-orbit manoeuvres and a chemical system for initial orbit raising and some on-orbit manoeuvres.
SES-10 was the first-ever satellite to launch on SpaceX's Falcon 9 rocket with a flight-proven booster. It was launched from Launch Pad 39A at NASA's Kennedy Space Center, Florida, on 30 of March. For SES, the impact of launching on this particular vehicle is very significant as it propels the entire satellite industry into a new era. Launching on a flight-proven first stage booster means improving the economics of the satellite industry with more affordable launches, but it also means greater efficiency and accessibility to space as it will increase launch frequency. In addition, as full and rapid reusability of rockets becomes a reality, more resources can be invested in new innovations that will transform the space industry over the coming decades.
Related content
Infographics