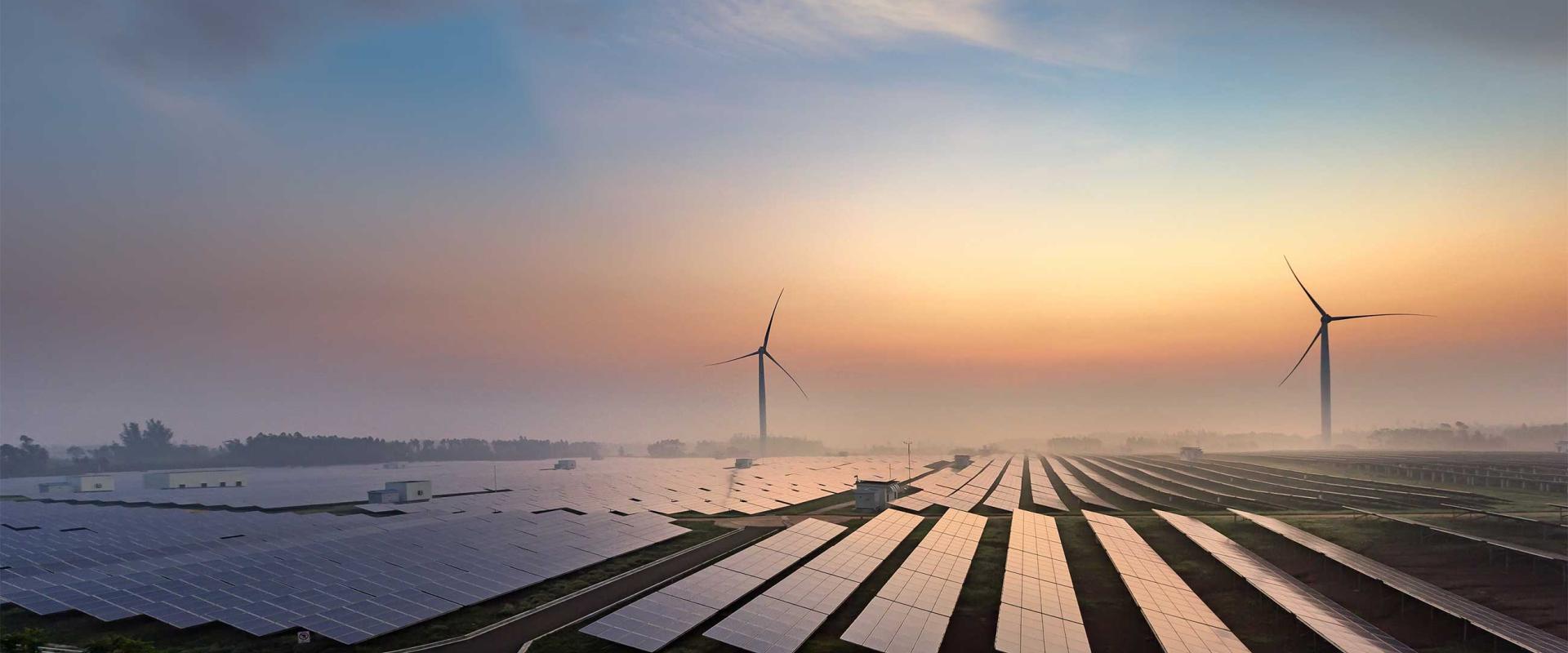 Expanding Europe's Green Energy Sector
Industry
Energy
Location
Europe
EuroSkyPark (ESP), a European connectivity provider, is leading the push to make Germany reliant on renewable energy. Wind and solar power are heavily backed in countries like Germany, which has mandated to make renewable energy the main power source by 2050. Yet, for green energy to be truly sustainable, it needs unwavering connectivity.
Serving energy companies across 30 countries, ESP has already positioned itself as a leader in stationary and mobile satellite connection solutions in markets like plant engineering, logistics, and security. Now, the energy sector demands more robust data solutions than ever. To guarantee connectivity for these customers, ESP relies on expanding its satellite services in partnership with SES.
For over a decade, SES worked together with ESP to provide its energy customers with highly secure data transmission, increased bandwidth for ongoing data transfer to energy assets, data monitoring capabilities to oversee plant operations, and reliable back-up connectivity to remote energy facilities.

To ensure guaranteed connectivity, we provided ESP with a platform on our premises—enabling them to take advantage of our powerful infrastructure. This gave ESP a level of flexibility and network security that has been vital to its business growth. Now, ESP is preparing to co-locate one of its Newtec Dialogue hubs at the SES teleport in Betzdorf, where it will provide connectivity to its customers on our satellites.
"A stable satellite connection must be ensured for monitoring to take place," says Friedhelm Bäumer, Deputy Managing Director at EnergieDienst Rheinfeld, one of ESP's clients. "A good connection also includes a secure connection that runs flawlessly in terms of data technology. We were able to achieve both with EuroSkyPark and SES."
Building on its strong partnership with SES, ESP is expanding to our next-generation satellite constellation, O3b mPOWER. A committed information rate (CIR) on O3b mPOWER lets ESP increase bandwidth as demand continues to grow. "O3b mPOWER sets us apart in the industry," says Volker Leyendecker, Senior Sales Manager for SES. "Nobody else in the industry can promise this kind of guaranteed high bandwidth."
With SES's global reach and O3b mPOWER solutions, ESP is setting its sights on the massive offshore windfarms in the US, while continuing to expand green energy in countries like Germany. "Together we are making green energy even more efficient," says Leyendecker. "And, ultimately, we're helping it become the main energy source in the country."
"We chose to partner with SES because it is the worldwide market leader in satellite communications,"

Thomas Maul, Founder and Managing Director, EuroSkyPark
Related Content