EAGLE-1: Advancing Europe's Leadership in Quantum Communications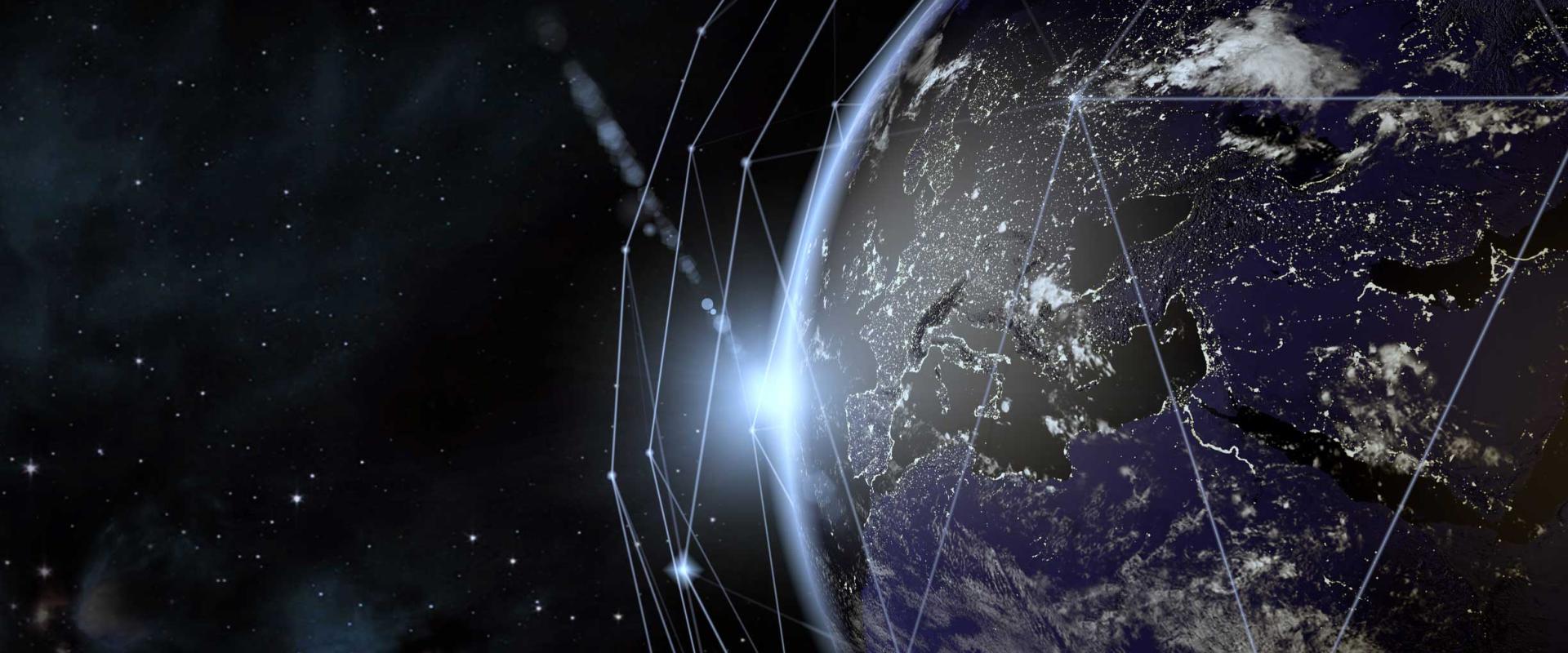 EAGLE-1: Advancing Europe's Leadership in Quantum Communications
The newly-announced EAGLE-1 system is a major technology breakthrough that paves the way for secure communications in the EU. Comprising a low-earth-orbit satellite and an extensive ground network, the space-based Quantum Key Distribution (QKD) system will jointly provide valuable mission data for a sovereign European end-to-end solution for secure QKD services.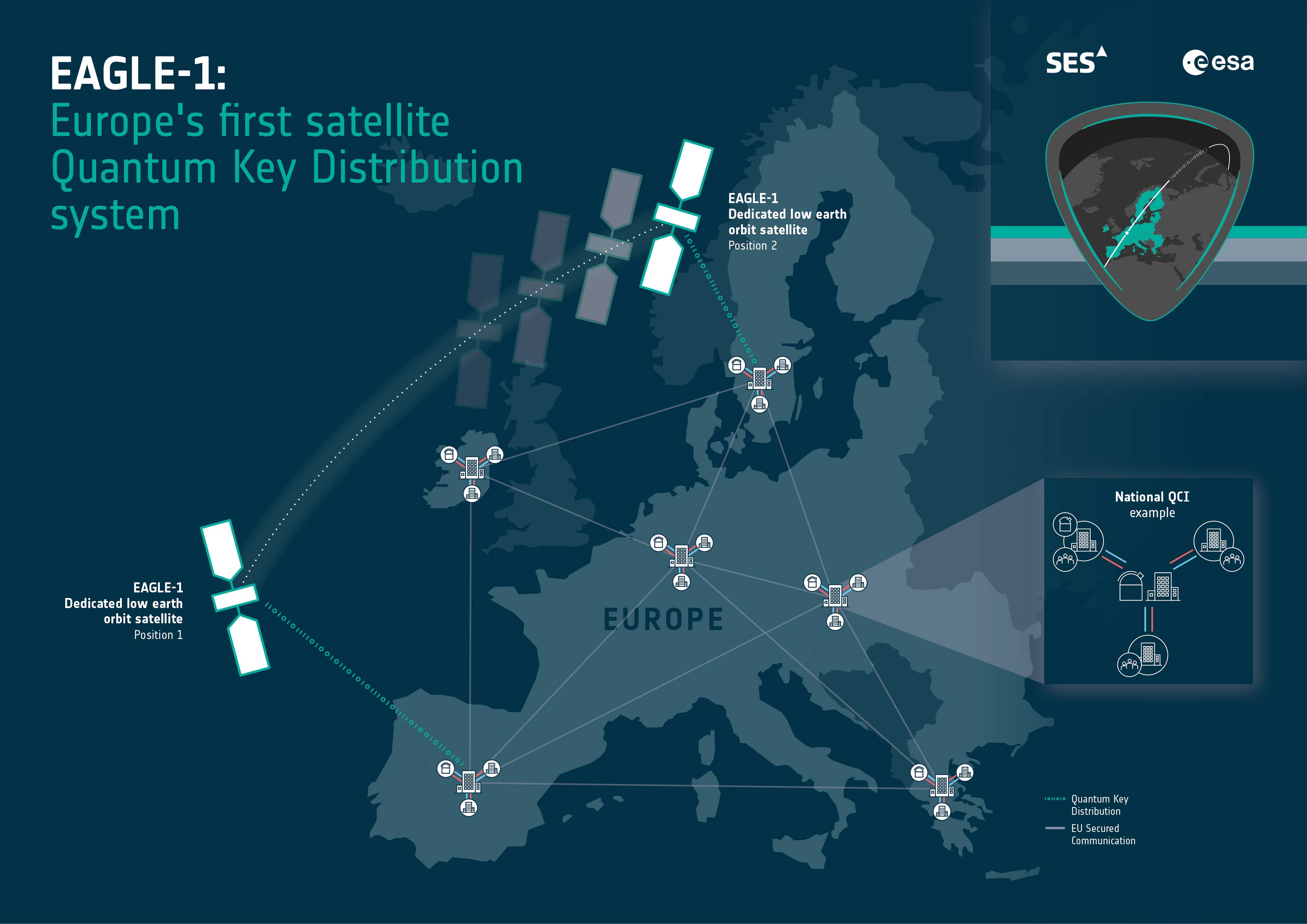 Under the EAGLE-1 project, the dedicated consortium of 20 European partners led by SES will develop and implement long-distance QKD. EAGLE-1 allows the validation of the key quantum secure communications systems and will also benefit the national Quantum Communications Infrastructures (QCIs) within the EuroQCI initiative.
The EAGLE-1 project is co-funded by ESA, the European Union (EU), the space agencies of Germany, Luxembourg, Austria, Italy, the Netherlands, Switzerland, Belgium and the Czech Republic, as well as the industry.
The EAGLE-1 satellite will be launched by Arianespace on the Vega C rocket from Europe's Spaceport from French Guiana. The sovereign end-to-end space-based solution will complete three years of in-orbit mission supported by the European Commission, and it will provide the European Union governments, institutions and critical business sectors early access to long-distance QKD, pathing the way towards ultra-secure data transmissions across the EU. 
As recently announced, the satellite platform for the Quantum Cryptography System will be delivered by the Italian aerospace company SITAEL.
Related content
| | |
| --- | --- |
| | Read the Press Release |
| | Download the EAGLE-1 infographic |
| | Download the official EAGLE-1 Visual: |