Supporting communities and organisations across the globe
The impact of COVID-19 is crippling nations, their economies and healthcare systems, pushing them to the edge of a social, economic and humanitarian crisis. We know that connectivity makes a difference in such an extraordinary situation and are actively supporting customers and NGOs on the frontlines of this pandemic with "in kind" connectivity services.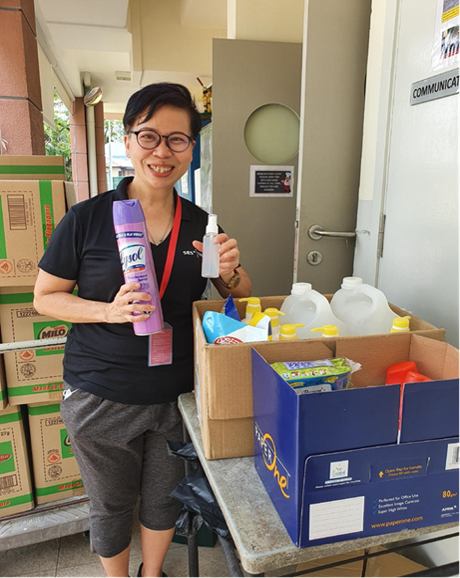 Equally, with so many at home, we partner with trusted organisations such as UNICEF and AFP to broadcast their critical, informative COVID-19 content to rural communities across Africa, Europe, and Asia-Pacific. The free-to-air Fight COVID-19 satellite TV channel aims to impartially inform TV viewers about identifying COVID-19 symptoms, the recovery process, and how to manage the effects of a global pandemic and social distancing.
We are also using our satellite to broadcast programmes organised by non-profit organisations to uplift community spirits in these difficult times. They include the four-hour Space Connect Us programme organised by Asteroid Day and European Space Agency that virtually brought together astronauts, scientists and celebrities to talk about their experiences in coping with isolation.
We are proud to be part of the Luxembourg government's SATMED project where remotely-located NGOs' healthcare professionals in Bangladesh and Niger are using the e-health SATMED platform enabled by our satellite capacity to communicate with national and international doctors, and receive updated information about COVID-19.
As a global company with offices worldwide – and with teams that care about the people around us -- we are seeing SESers doing their part to help out their local communities and are extremely proud of them and their efforts. We have seen many SESers utilise the SES Gives Back programme in the last few weeks where they have prioritised the needs of others above their own, and are either bringing groceries to neighbours, providing necessities to communities or serving as volunteers on the frontline.
We are also matching employee donations to qualified non-profit organisations, many of which are on the frontlines of this pandemic, including UNICEF, The Red Cross and Red Crescent, and Médecins Sans Frontières/Doctors without Borders.
We are proud of each and every single SESer who is stepping up to make someone's day and bring a smile to their face.