SES Networks and OptimERA Scale Capacity in Rural Alaska City Under "Stay at Home" Rule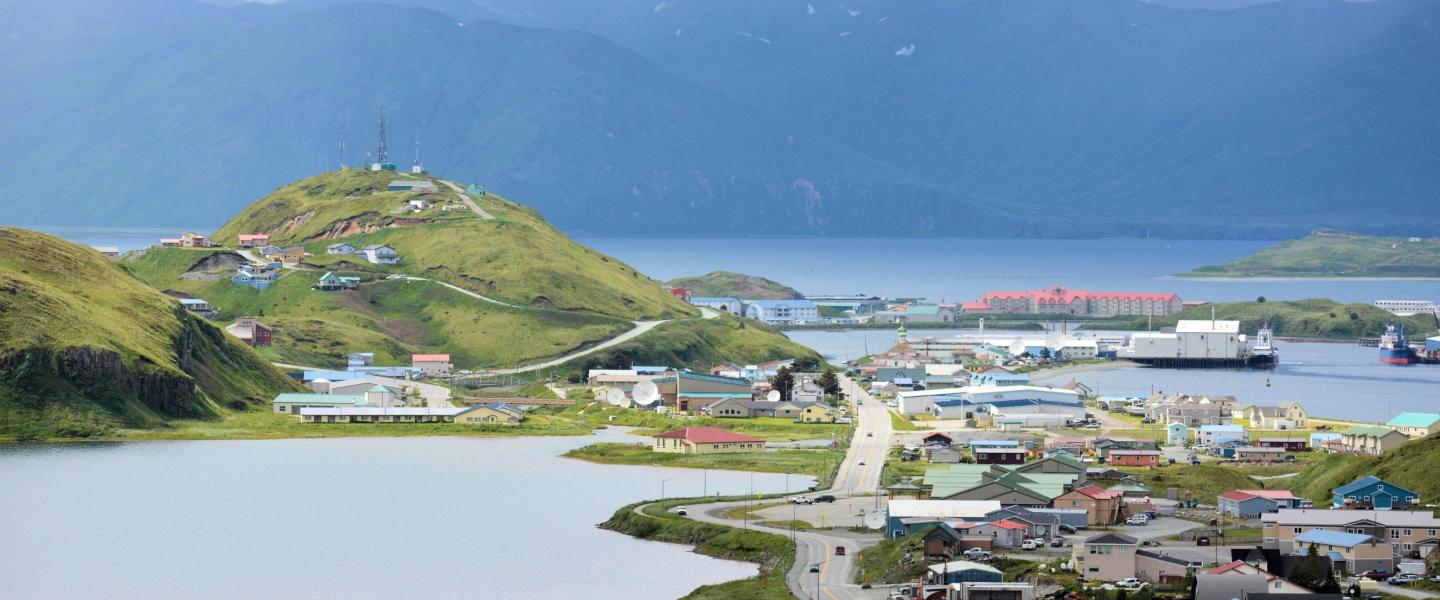 SES Networks and OptimERA Scale Capacity in Rural Alaska City Under "Stay at Home" Rule
Within days, ISP serving the city of Unalaska and surrounding areas demonstrates the flexibility of satellite-enabled connectivity by increasing network capacity
Luxembourg/Dutch Harbor, Alaska, 21 April 2020 – Residents, businesses, schools, healthcare clinics and other organisations in parts of Alaska can access city-wide WiFi and broadband services as always despite increased network demand due to the recent "Stay at Home" rule thanks to OptimERA Inc. significantly expanding its network capacity with SES Networks. The Alaskan Internet Service Provider (ISP) leveraged SES's NSS-9 satellite increased C-band capacity and ramped up its networks within days, underscoring the agility of SES's satellite services to rapidly address dynamic connectivity needs nearly anywhere in the world, SES announced today.
OptimERA serves the city of Unalaska and its surrounding towns and islands, including world-famous Dutch Harbor, the largest fishing port in the United States. Located in the Aleutian Islands, Unalaska has the largest full-time resident population in Southwest Alaska as well as many seasonal and part-time residents due to the fishing industry. OptimERA started working with SES Networks in 2017 to provide backbone capacity so the ISP could serve the residents and businesses of this remote location that is 800 miles from the nearest fibre-based network.
After Alaska's governor issued "stay at home" guidance to address the COVID-19 crisis at the start of April, OptimERA recognised the significant impact it would have on the residents and businesses of this remote community who would suddenly be working from home or unable to go to school or visit local healthcare providers. It would also dramatically change the volume of traffic on its network.
"Once the governor issued the stay at home order, we got on the phone with SES Networks to discuss increasing our network capacity. We wanted the flexibility to creatively support our community, including lifting any data caps for students, teachers and healthcare workers as well offering a discounted rate to people and businesses not already connected so they can work remotely," said Emmett Fitch, CEO at OptimERA. "With the whole world impacted by this crisis and our daily routines affected as well, we feel it is even more acute in remote and rural areas so we wanted to quickly step up to the plate for our community so that we all are connected beyond our houses."
The additional capacity provided to OptimERA has enabled people in Unalaska to take advantage of online resources to stay connected with work, students and teachers to work on distance learning programs, and patients to do video calls with the healthcare staff at the local clinic to discuss symptoms or issues they are experiencing, which is especially critical now with COVID-19.
"Now more than ever, networks are playing a key role in seamlessly connecting us to the people and content we need the most, whether it's a student asking a teacher a question, a patient talking to a healthcare provider about symptoms, a worker collaborating on a project or simply video calling a friend or family," said Omar Trujillo, Vice President of Sales, Fixed Data, Americas at SES Networks. "We are glad that we are able to provide this additional connectivity service to OptimERA and their customers in such a short time and be the reliable connectivity provider they are in need of."
For further information please contact:
Suzanne Ong
External Communications
Tel. +352 710 725 500
[email protected]
OptimERA Inc.
Emmett J Fitch
(907)581-4983
[email protected]
About SES
SES has a bold vision to deliver amazing experiences everywhere on earth by distributing the highest quality video content and providing seamless connectivity around the world. As the leader in global content connectivity solutions, SES operates the world's only multi-orbit constellation of satellites with the unique combination of global coverage and high performance, including the commercially-proven, low-latency Medium Earth Orbit O3b system. By leveraging a vast and intelligent, cloud-enabled network, SES is able to deliver high-quality connectivity solutions anywhere on land, at sea or in the air, and is a trusted partner to the world's leading telecommunications companies, mobile network operators, governments, connectivity and cloud service providers, broadcasters, video platform operators and content owners. SES's video network carries over 8,300 channels and has an unparalleled reach of over 365 million households, delivering managed media services for both linear and non-linear content. The company is listed on Paris and Luxembourg stock exchanges (Ticker: SESG). Further information is available at: www.ses.com
About OptimERA
OptimERA Inc. is a telecommunication business based in Unalaska, AK. Given the remote nature of this location, and the extreme challenge of providing quality internet and wireless service, the team at OptimERA is continually pushing the envelope of technology to offer the best service possible. Beginning in 2005, with a simple idea to be able to enjoy the same internet speeds as the mainland, OptimERA has grown into a thriving company, offering local jobs, giving back to the community and working on plans for growth in the areas of SW Alaska. More information is available at www.optimerainc.com.