Managed Enterprise Solutions: Future-proofing Connectivity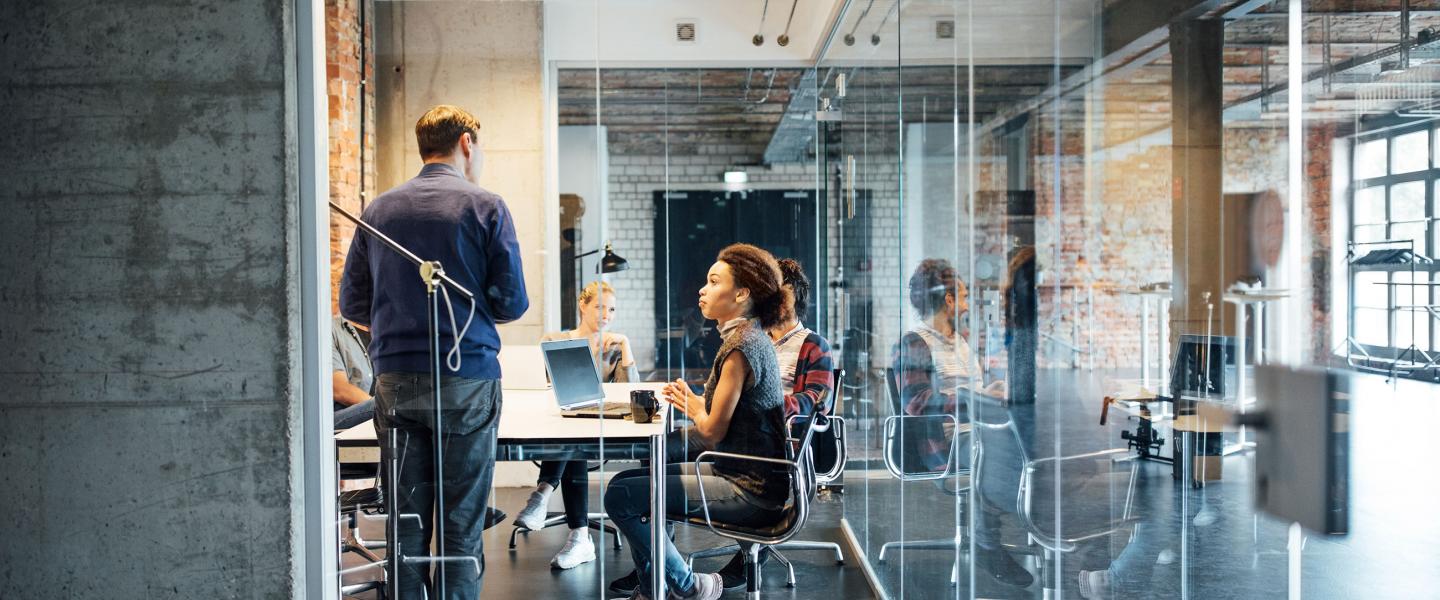 Managed Enterprise Solutions: Future-proofing Connectivity
With more businesses migrating to the cloud, their underlying connectivity and network infrastructure must also evolve to become future-proof. Reliability, security, and adaptability are necessary qualities to ensure their network will work not just today but can continue to thrive as the cloud grows in ways we can't predict today. But for many enterprises this can be a challenging undertaking, especially in under-served areas with few reliable terrestrial connectivity alternatives.
Business opportunities abound just outside the range of robust terrestrial connectivity, such as mining, logging, ecotourism, agriculture, and rural retail and banking. Service providers looking to connect these enterprises face several challenges, including the high cost of specialized expertise, high upfront capital investment, the complexities of network expansion plans, and the ever-growing demands of guaranteeing business applications exceed user expectations. Despite the potential opportunity, these challenges may make remote and rural connectivity seem a risky endeavour.
To address these concerns,  SES designed our uniquely scalable and accessible Managed Enterprise Services solution portfolio. With various service models available, we can manage just the satellite connectivity, or provide an end-to-end solution, allowing you to focus on discovering new opportunities and growing your business. The industry's only multi-orbit satellite fleet enables SES to provide affordable and cloud-compatible high-throughput, turnkey connectivity services anywhere on Earth.
 Our Virtual Network Operator (VNO) platform simplifies monitoring and managing your network, with a Network Management System (NMS) putting you in control, even if you choose us to manage the service end-to-end. Our managed service packages allow you to avoid the upfront capital costs of uplink/downlink and hub hardware and take advantage of a feature-rich yet scalable platform to provision services and troubleshoot issues, all while avoiding the intricacies associated with managing satellite network operations.
Notably, our Managed Enterprise Services also utilize a range of technologies beyond satellite connectivity. Through SD-WAN-based network intelligence, last-mile network extension with Managed Wi-Fi Network as a Service, and Cloud Connect, we can scale our services to meet your exact needs, providing greater reliability, security, customer premises equipment (CPE) management, and direct cloud connectivity, as required. We also offer various pricing models that emphasize CapEx or OpEx to fit your financial profile.
SES's multidisciplinary approach helps increase network reach, improve network resiliency and intelligence, and enhance end users' quality of experience for high-demand cloud services and applications. These versatile packages offer value, superior coverage and a comprehensive suite of network operation and maintenance services. Wherever your customer's next opportunity exists, our bouquet of Managed Enterprise Solutions is your hassle-free roadmap to future-proofing your connectivity and growth.