Wi-Fi Network as a Service
Simplify network extension anywhere

Fulfilling universal service obligations, reaching business and agricultural sites, and connecting government locations represent opportunities to generate new revenue streams, but network extension poses unique challenges. Between justifying the high cost of network infrastructure and operating and maintaining remote sites, the business case of network extension in these areas is often difficult to prove. Working with an ecosystem of partners, SES Networks has the global resources, expertise and scale required to deploy a turnkey Wi-Fi network as a service solution anywhere your customers are.
More about Wi-Fi network as a service
Eliminating initial capital expenditures, SES Networks combines dynamically allocated satellite capacity with low-power Wi-Fi access points, edge content servers, low-cost and lightweight passive infrastructure, optimized solar power, and billing software to help you find new customers wherever they may be. 
You will benefit from:
Deep expertise delivering end-to-end managed, turnkey mobile network solutions
Optimization of every element of the solution for faster time to market and ROI
Edge content server enabling a managed local cloud to improve quality of service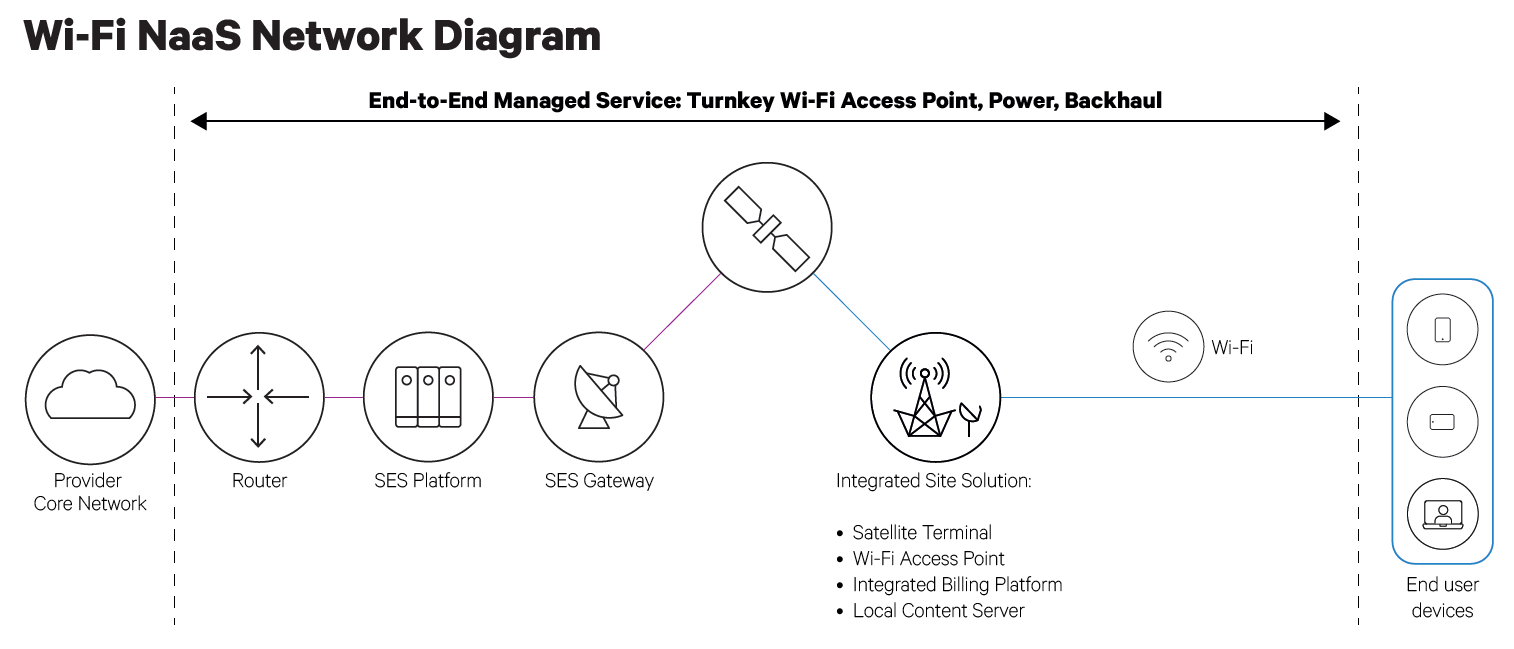 Enabling Platforms and Services
More about Signature Telecom & MNO
Managed Mobile Backhaul

As subscribers demand more from your network, you also need to be able to scale, economise on bandwidth, and deliver a consistently high quality of experience.