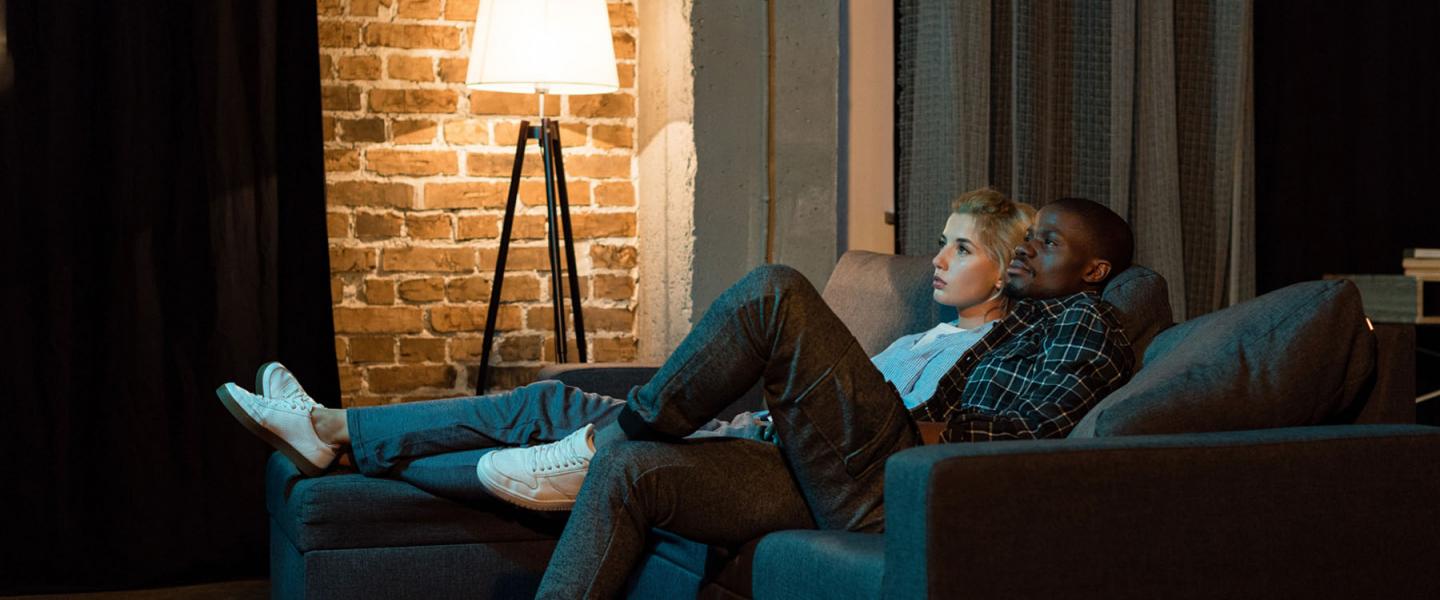 Date:
September 28 – October 2 2020
Location:
Guatemala
Expocable is the most important and effective event for the placement of products for the industry in the Guatemalan and regional markets. It is an event organized by the Gremial de Operadores de Televisión por Cable, attached to the Chamber of Industry of Guatemala.
Sponsored by SES, the first virtual fair to be held through a 100% digital platform, where you can have an interactive experience with us and learn about our solutions that can boost the distribution of your content.
SES position as the world's leading distributor of video content for satellite shows the important role that satellite continues to play in reaching the widest possible audience globally. In LATAM, SES has captured an audience of 42 million households, a significant increase from the 34 million households reported in 2018, thanks in part to the launch of a new satellite, SES 14, which is driving the growth of cable and IPTV in the region.
We hope you enjoy this opportunity to connect with us and learn about our services that can improve coverage in the Americas, providing enriching viewing experiences, either through direct transmission of satellite television or indirectly through cable television headends.
Don't stay out of orbit! Expo Cable 2020 takes place from September 28 to October 2.
Agenda
Date: September 28
Time: 03:00 PM (GMT-6)
Connect with us for a 45 minutes session where Ricardo Flores, SES Sales Director for Latin America, will present the products that we are promoting at SES. Satellite, OTT and playout capabilities are our solutions that can be tailored to your business needs and we will show you how we can take your story anywhere.
Ricardo Flores, Sales Director for Latin America, with more than 20 years in the satellite / telecommunications industry. Focused on building long-term business relationships. Always adapting to new technologies to bring turnkey solutions to customers.
SES-6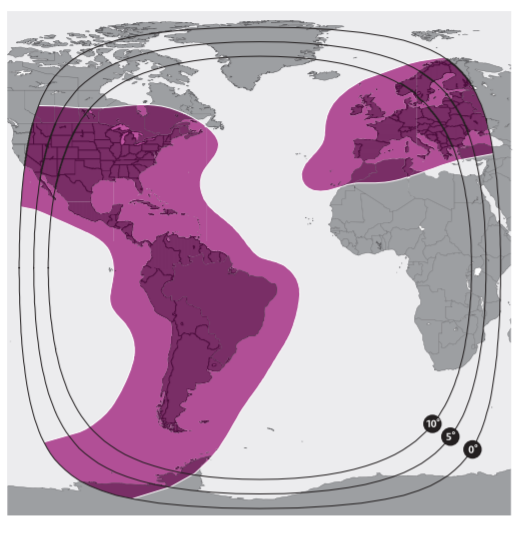 SES' premier video neighborhood in Latin America and the Caribbean. The C-band payload will offer incremental capacity to support channel growth at this key cable neighborhood. SES-6 at 40.5° West provides dedicated secure delivery to every Pay TV headend across Latin America, making it ideal for content owners to distribute their content. The channels are of mixed genres including entertainment, news, sports, and business.
SES-14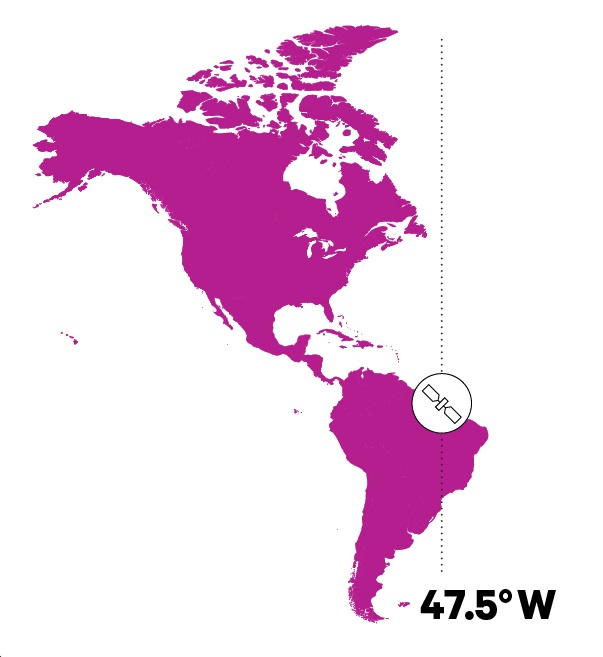 The wide C-band signal coverage of SES-14 was designed as a second video distribution position for cable and DTH operators in Latin America, while the capacity of high-throughput spot beams on the Ku band will serve the dynamic aeronautical market and other applications of intense traffic such as maritime, mobile transmission and broadband services. Broad Ku-band coverage bundles will also serve the growing market for VSAT network operations and DTH operations throughout Latin America.
SES-14 differentiates itself by the use of its wide coverage beams in combination with spot beams. This enables the optimization of entertainment and connectivity applications by delivering live TV content and internet capability simultaneously, thereby increasing the market that SES can meet with this launch.
Channel Playout
When creating a superior linear TV channel, broadcasters face many different requirements, such as increasing the distribution, expanding the reach and maximising monetisation opportunities. However, broadcasters currently experience dramatic challenges in both operational models and revenue streams.SES is the right partner when addressing these challenges.
We offer the full suite of virtualised playout services to suit your needs and simplify your linear broadcasting process. Our Channel Playout solutions are designed to meet the need for shorter preparation cycles and address the specific characteristics of pop-up and occasional use channels, channel localisation and ad replacement, as well as disaster recovery of 24/7 channels.
Learn more about SES Channel Playout solution
Online Video Platform
Our online video platform streamlines the process of taking your content online to reach more viewers - from how your video is packaged to how your audience finally experiences it. Our solution includes both front-end interfaces and back-end support, ensuring your app or website is optimised to provide an enhanced user experience. A high-performance CDN ensures broadcast-quality streaming experiences, while channel playout services help manage and deliver localised linear TV channels to viewers across the globe. With the added benefit of data and analytics tools, you can fine-tune your offering to ensure your video recommendations resonate with viewers. Through our online video platform solution, broadcasters and content owners can leverage an existing content library for added monetisation opportunities - by adapting it for online linear channels or an on-demand service.
Learn more about SES Online Video Platforms
Canal Antigua
Grupo A, a media consortium based in Guatemala City, has partnered with SES, the leader in global content connectivity solutions, and Trabroadcast SA, a local integrator for several TV stations in Guatemala and Honduras, to provide a full suite of managed services to broadcast two local free-to-air channels, Canal Antigua and Conectados con Dios TV, to viewers across Guatemala via the SES-6 satellite.
Under the agreement, Trabroadcast SA will be broadcasting the TV channels through their teleport in Guatemala and using a multiplex turnkey service on the SES-6 satellite. Instead of having SES uplink the signal from its teleport to the free-to-air satellite platform on SES-6, Trabroadcast SA will do its own uplinking, ensuring high quality and availability of image and sound, without added investment in infrastructure.
More information about SES & Canal Antigua partnership
COMNET
Through SES's partnerships with cloud providers including IBM, Microsoft and Amazon Web Services, COMNET is now better equipped to deliver high-performance connectivity to support services such as Infrastructure as a Service (IaaS), Software as a Service (SaaS), and Platform as a Service (PaaS), in addition to Internet of Things (IoT), edge compute, and Artificial Intelligence (AI) services. Increasingly, these services are critical to COMNET's end-users across all their industry segments.
Our global IP-based terrestrial network is optimized for high-performance peering with our cloud service provider partners, data centre interconnection providers, and content delivery network and caching partners. This helps COMNET achieve lower-latency performance, accelerate cloud application delivery, provide a private end-to-end connection to customers' cloud provider of choice, and improve end-user quality of experience for a wide range of services.
Read more about COMNET case study
About SES
SES has a strong vision to deliver incredible experiences by delivering the highest quality video content and providing optimal connectivity worldwide. As a global leader in content and connectivity solutions, SES operates the world's only multi-orbiting satellite constellation with the unique combination of global coverage and high performance, including the commercially proven, low-latency low-latency medium-earth-orbit O3b system. Leveraging a vast and intelligent cloud-enabled network, SES can offer high-quality connectivity solutions anywhere on land, sea or air, and is a trusted partner to the world's leading telecommunications companies, mobile network operators, governments, connectivity providers and cloud services, channels, video platform operators and content owners.