Linear broadcasting made easy
Creating a superior linear TV channel involves multiple strategic decisions—like choosing to have your channel playout process outsourced partially or entirely, or creating a dedicated facility to manage and deliver your channel. Yet, the process of building your own playout centre is both cost intensive and technically challenging.
More about Channel Playout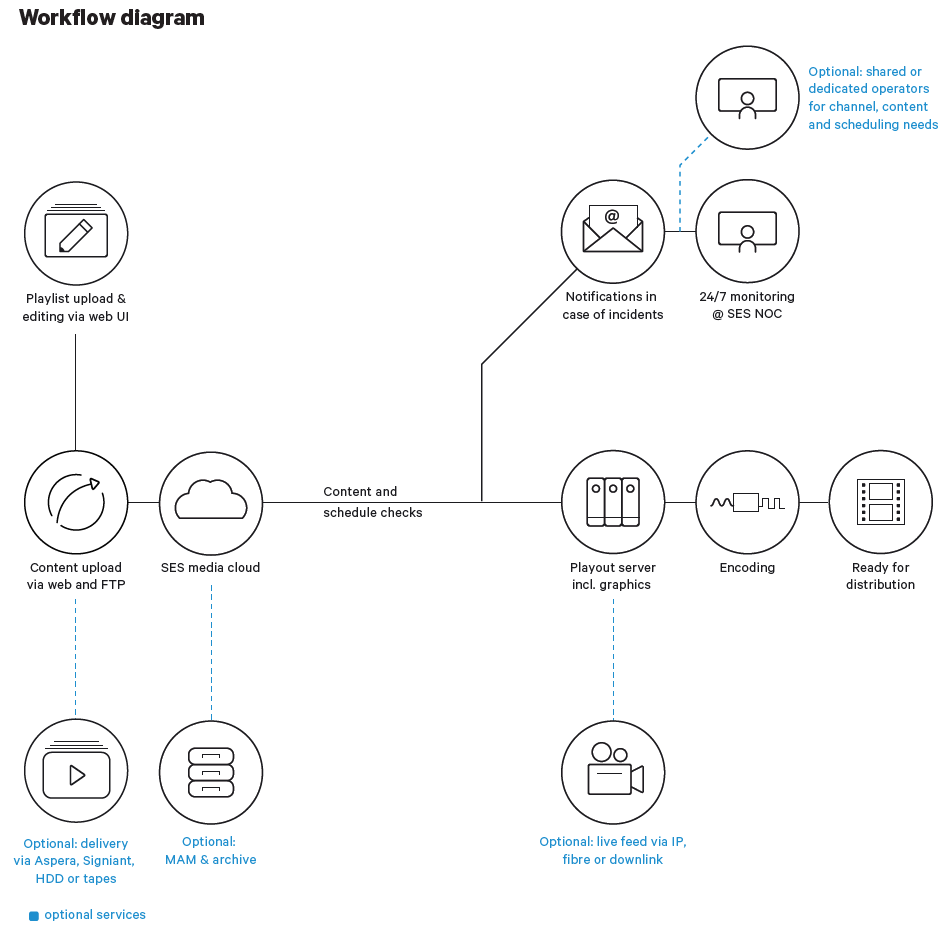 With our playout services, you can avoid heavy infrastructure investments and choose an operational model that suits your needs.
With our fully managed playout solution:
we take away the complexity and costs associated with setting up your own facility
we take on complete operational responsibility for your TV channels
With our self-managed playout solution:
we let you handle multiple steps of the operational process—like scheduling, ad insertions, and live programming—without the need for heavy investment to get your infrastructure in place
With our cloud playout solution:
we allow broadcasters and media companies to create new channels quicker and more cost-effectively than ever before, with no infrastructure investments required
Our end-to-end channel management solutions—including content management, playout, and distribution to multiple broadcast or online platforms —ensure your viewers can enjoy your channel's content, no matter where they are.
Contact us
Talk to us about how our playout services can help simplify your linear broadcasting process.
Talk to us today