Enabling ICT in Asia's Rural Areas Through Satellite-Enabled Mobile Backhaul Services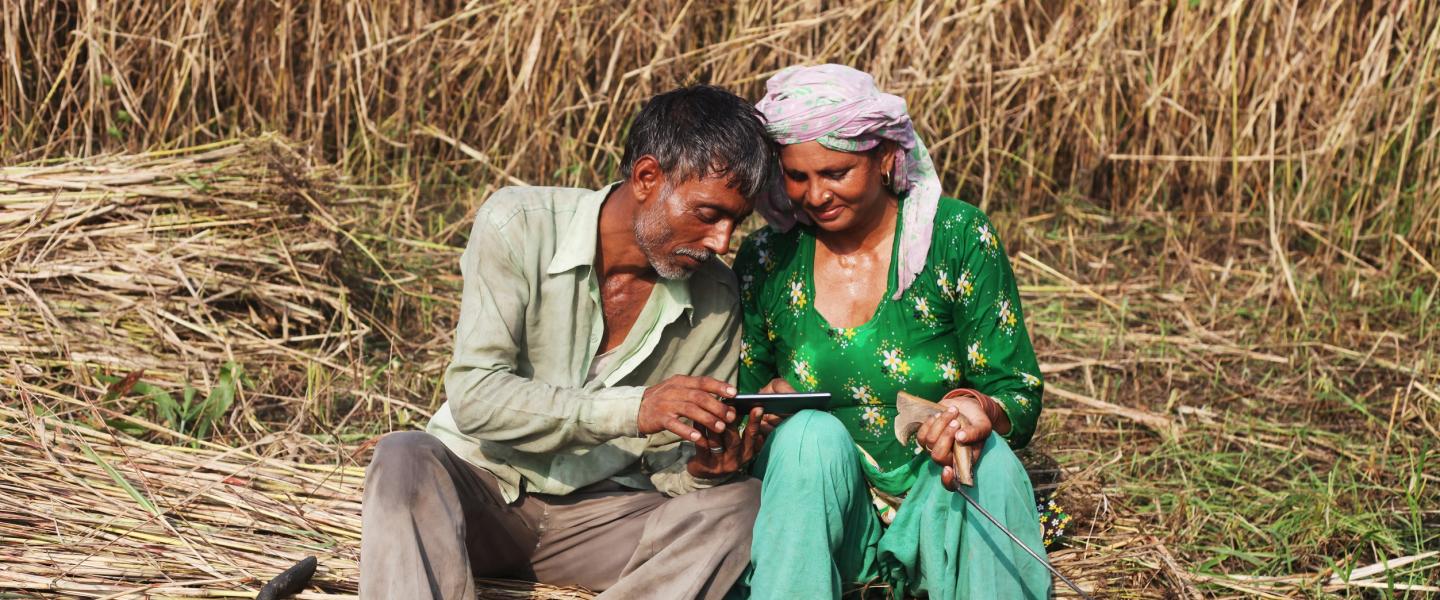 Enabling ICT in Asia's Rural Areas Through Satellite-Enabled Mobile Backhaul Services
Mobile adoption and internet connectivity have grown rapidly, especially in Asia-Pacific, but providing access beyond metropolitan areas remains a key challenge for mobile network operators (MNOs). How can they profitably expand to give rural populations equal access to the information and communications technologies (ICT) shaping the modern world?
Mobile Users in Asia's Rural and Urban Areas
Mobile adoption and internet connectivity are growing rapidly in Asia-Pacific. In 2018, there were 2.8 billion unique mobile subscribers, representing 67% of the population. By 2025, mobile subscribers in the region are expected to account for 72% of the population. [1] Internet use is expanding faster in Asian countries than in other regions. As of January of this year, six of the 10 countries that experienced the largest growth in internet users compared to the same period in 2019 were located in Asia-Pacific. This significant increase in internet use is being driven by mobile phone adoption, as 91% of all internet users currently use a smartphone to access it. Despite this growth, about 40% of the world's population remains unconnected to the internet, with India and China containing the greatest number of people not connected to the internet. [2]
However, a gap persists between mobile access in rural and urban areas, particularly in South Asia. One reason why many of these users are concentrated in urban areas is due to rural populations in low and middle-income countries (LMICs) being 40% less likely to use mobile internet than urban populations. [3] Although about 54% of the world's urban population lives in Asia, it also has a relatively low level of urbanisation, with the largest rural populations in the world residing in India and China in 2018. [4] This means that MNOs must find ways to meet evolving demands for video streaming and other broadband-intensive applications requiring more bandwidth to enable 4G/LTE and ultimately 5G. These capabilities must be extended to rural and remote areas in order for their populations to enjoy the same access as urban communities, with the same end-user experience, to crucial connectivity-enabled applications such as government services, e-health and e-learning.
Key Challenges for MNOs
Countries across Asia-Pacific are undergoing the transition from voice-only mobile phone use to data-intensive, cloud-centric applications, including video streaming, telemedicine, e-agriculture and distance learning. However, many of these countries' rural and remote areas are under-served due to challenges related to geography, infrastructure reliability, and low population density.
In the outer islands of the Pacific, for example, only a single strand of terminated fibre may connect some islands, but others are so remote that fibre and microwave can't reach them. In mountainous regions or low-density villages, fibre and microwave infrastructure are also generally considered too costly, complex and time-consuming to build. Mobile backhaul solutions are typically based on fibre, copper or microwave; however, costs of these terrestrial solutions are prohibitive in remote places and might render it physically impossible to provide reliable backhaul services.
Additionally, once infrastructure investments are made, MNOs need solutions with low operating expenses to justify network expansion. This means hiring people in the region with the right skill sets as well as managing the cost of backhaul network capacity, power and security for the cell site, and performance. Low subscriber density and average revenue per user (ARPU) are typical in emerging markets, which also means that the standard pricing model of fixed satellite capacity may create a large disparity between operating costs and revenue.
Crucially, even when the economic equation for backhaul capacity can be solved, the cost of procuring and deploying towers, cellular radios, and power are often too high for under-served areas. The largest cellular and tower manufacturers are focused on dense population centres, and since cellular infrastructure is costly to procure and deploy, it is not economically feasible in many hard-to-serve regions.
These challenges must be resolved if high-quality mobile broadband services are going to reach these communities to drive their ICT development. What is needed is scalable, power-efficient, mobile backhaul network infrastructure designed for lower density markets. [5]
Satellite-Based Mobile Backhaul Solutions Efficiently Connect Rural Areas
Traditionally, predictable traffic flows meant satellite backhaul services based on single channel per carrier (SCPC) were assigned a dedicated level of bandwidth per site.
However, the increasing share of total backhaul traffic generated by data means bandwidth usage per site becomes more variable. As a result, SCPC-based links matched to peak demand can increase costs, because during off-peak times there is unused backhaul capacity. Backhaul that takes advantage of dynamic bandwidth allocation provides a more data-centric, cost-effective business model for MNOs.
SES Networks Signature Telecom & MNO Solutions provide end-to-end network services, robust service level agreements, and mobile network infrastructure to customers seeking to expand their reach efficiently and profitably – especially in previously under-served areas, where low population density and ARPU pose a challenge to near-term profitability. MNOs are able to improve customer satisfaction with telecommunications services and raise the level of service so that it is equivalent to urban centres.
This combination of technology and business solutions can be tailored to meet the MNO's specific business requirements, as SES did for ENTEL in Peru to deliver 4G/LTE services with low-latency, high-throughput satellite (HTS) data rates of up to 1Gbps to a single cell site in a remote part of the country. [6] SES has also partnered with Pakistan's Wateen Telecom to help them deliver reliable, enhanced voice and data signals to customers in remote, mountainous areas in the north and inaccessible areas in the southern part of the country. The satellite capacity on SES's NSS-12 satellite, coupled with Wateen's strong system integration capabilities, provide high-quality cellular backhaul service to the country's leading mobile network operators. [7]
The end-to-end managed backhaul services based on satellite connectivity are crucial for enabling MNOs to offset the risk of procuring, operating, and maintaining the network from the remote terminal at the cell site, or aggregation point, to the core network handoff, and for creating a seamless extension of the network. In today's rapidly evolving mobile services market, it is critical for MNOs to protect their network investment with services and solutions that meet end-user demand, keep costs low, and prepare network operators for the next generation of mobile technologies.
Discover how SES managed network solutions can give you reliable mobile backhaul solutions to deliver high-quality mobile broadband to the most remote areas in your markets.
[1] GSMA: The Mobile Economy Asia Pacific 2019
[2] We Are Social and Hootsuite: Digital 2020 Global Digital Overview
[3] GSMA: Connected Society The State of Mobile Internet Connectivity 2019
[4] United Nations: 2018 Revision of World Urbanization Prospects
[5] Managed Mobile Backhaul
[6] Delivering 4G/LTE Services
[7] Wateen Telecom Customers to Enjoy Reliable Cellular Backhaul Connectivity throughout Pakistan with SES Networks