De-risking network transformations

The successful evolution from 2G to 3G, LTE and beyond requires a sustainable business case in the face of key technology and operational challenges. Subscribers are demanding more from your network, requiring you to scale cost-effectively while delivering a consistently high quality of experience.
More about Managed Mobile Backhaul
Satellite-based backhaul for rural connectivity
SES combines extensive network expertise with in-country resources and a flexible range of managed satellite-based backhaul solutions to help you address that challenge, allowing you to reduce the risk of providing broadband for rural markets.
Deep expertise delivering end-to-end managed mobile network solutions
Unmatched flexibility to build the right solution over GEO and MEO satellite fleets
Wide range of mobile backhaul pricing models that align costs to revenue
Our Signature Telecom & MNO Solutions portfolio delivers flexible service offerings, robust service level agreements and mobile network infrastructure optimised to help you meet your network migration goals – efficiently and profitably. 
| | | |
| --- | --- | --- |
| Technical Parameters | MBH over GEO satellites | MBH over MEO satellites |
| Service Type | Layer 2 | Layer 2 |
| RAN Technology Support | 2G / 3G / 4G | 2G / 3G / 4G |
| Throughput per site DL/UL | Up to 250 / 195 Mbps | Up to 700 / 200 Mbps |
| Latency | 500-600 ms RTT* | 150-200 ms RTT* |
| Jitter | <5ms* | <10ms* |
| SLA | ≤99.9% | ≤99.5% |
| QoS Support | Yes, DSCP, up to 6 queues | Yes, DSCP, up to 8 queues |
| Synchronization | GPS, IEEE 1588v2* | GPS, IEEE 1588v2* |
| Traffic optimization | Header/Payload Compression, TCP/GTP Acceleration | N/A |
*Depends on architecture design
Download our solution brief: "Managed Mobile Backhaul"
Discover a new approach to mobile backhaul, tailored to meet business requirements specific to MNO's and backed by strong and comprehensive service level agreements (SLAs)
Read a use case focused on how we delivered managed mobile backhaul to Chad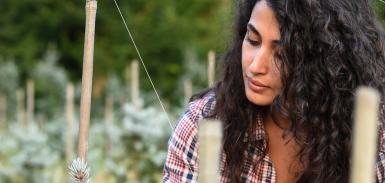 Download the solution brief
Enabling Platforms and Services
More about Signature Telecom & MNO
Wi-Fi network as a service

Working with an ecosystem of partners, SES Networks has the global resources, expertise and scale required to deploy a turnkey Wi-Fi network as a service solution anywhere your customers are.