Extending network reach profitably

Driving your business forward means reaching new markets and delivering innovative services – but building a strong case for network expansion and delivering rural broadband can be challenging. Customers are demanding more from your network – particularly as they adopt cloud-based applications – even as you face relentless pricing pressure on your fixed and mobile broadband services. A business partner with global reach, flexible service packages and turnkey technology solutions can enable you to address these challenges.

More about Signature Telecom & MNO
High performance broadband for rural areas
Our Signature Telco & MNO portfolio of solutions includes a full range of managed network services tailored to mobile network operators, telecom operators and internet service providers. Our deep expertise across both fixed and mobile networks will help you reduce the risk of taking your network to the next level.
Proven managed network solutions that lower operating risk
Innovative pricing models that align your costs with revenue
Unmatched reach and flexibility with the industry's only multi-band, multi-orbit fleet
Download our white paper: "Signature Enterprise Solutions"
Take a specific look at the market landscape in the Americas; the market gaps and technology and solution needs
Read about the key market opportunities for retail/hospitality, banking, community Wi-Fi and energy
Find out about the solutions we offer at SES including ascent lifecycle services; a full suite of operations and maintenance services, including 24/7 network monitoring, system management, spares management, and field-level maintenance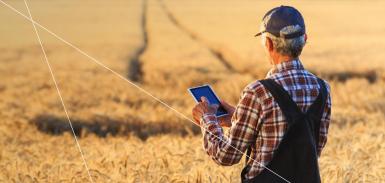 Signature Enterprise Solutions
Download the white paper
Enabling Platforms and Services
Signature Solution
Signature Enterprise Broadband

Businesses need reliable, high-performance data services for cloud services, private networks, and the internet. Yet robust broadband connectivity is often hard to come by—particularly for banks, hotels, schools, retailers, and utilities in remote or under-served areas. Connecting these unreachable businesses represents a key opportunity to grow your revenues.