Right This Second: Breaking News with OU Flex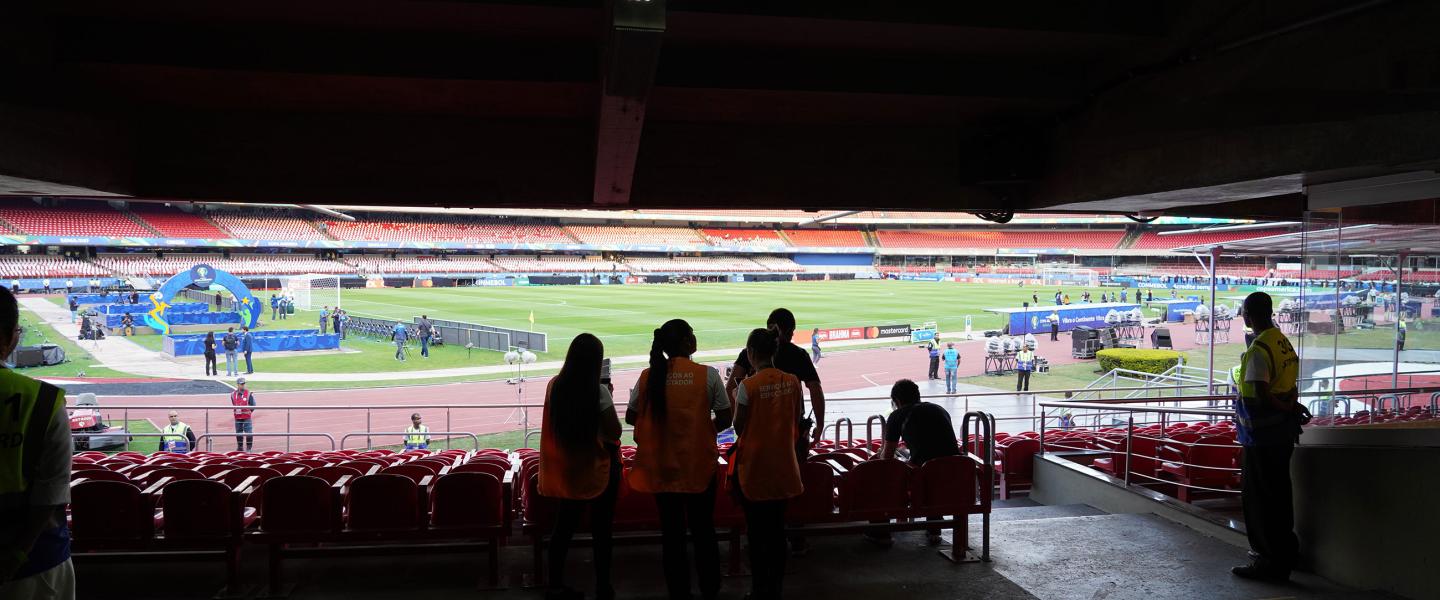 Right This Second: Breaking News with OU Flex
Think about what you look for when you first learn about a breaking news story. To better understand the event, you're probably going to look for information from a news source that you trust. You'll likely want video coverage that takes you right to the scene of the story—via your smart devices, laptop, or TV—wherever you are.
Your organisation's breaking news team works together closely to ensure their coverage is as relevant and up-to-the-minute as possible. Once reporters and satellite news gathering (SNG) operators arrive at the scene, they need to deliver reliable, high-quality live broadcasts immediately, post new developments online, and coordinate coverage decisions with the main studio. To meet audience demand for news on a variety of devices and platforms, broadcasters like you have adapted their breaking news strategies to include multiple linear and over the top (OTT) services—including live social media feeds. As a result, they require connectivity services that meet the increasingly bandwidth-heavy needs of live broadcasting operations.
Yet, local ground and mobile networks can become overloaded during a crisis, or when multiple news networks transmit their coverage via IP contribution methods—especially if each group is live broadcasting multiple live feeds with high image quality. Relying on terrestrial networks may prevent your news organisation from reporting key story developments as they occur—with the potential for a lost scoop, or an increased likelihood of viewers turning to your competitors for news coverage. Our OU Flex solution leverages satellite technology to provide breaking news teams with dedicated high-throughput connectivity, combined with IP connectivity on-site, to enable the delivery of your live broadcast to any content delivery network (CDN). OU Flex offers a number of benefits for breaking news operations.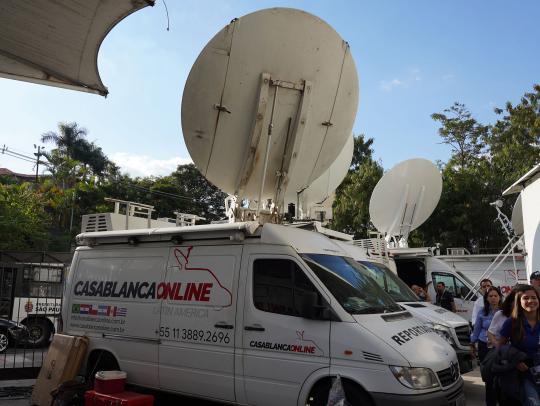 Bi-directional links via satellite
While SNG vehicles have long transmitted video feeds via DVB links, these one-way connections are not set up to monetise your content. To deliver video content to social media or via IP, broadcasters need IP connectivity at the site of the breaking news event.
This has led to the use of streaming backpacks and other mobile IP-based solutions. Yet, when disaster strikes, local cellular networks can become damaged or overloaded, preventing your IP broadcast from being delivered. With the addition of an OU Flex modem to your SNG or fly-away set-up, you'll benefit from bi-directional broadband links via satellite that give you the bests of both worlds—the reliability of a DVB connection for satellite contribution, and IP connectivity to the site so your crew can post video to social media, deliver your live broadcast to online CDNs, access file storage back at your home studio, and create a local Wi-Fi network for crews working on-site.
Seamless multi-format, multi-platform distribution
To maintain a competitive edge, news organisations need to ensure that real-time coverage is available to viewers via the device and platform they want to use—at any given moment.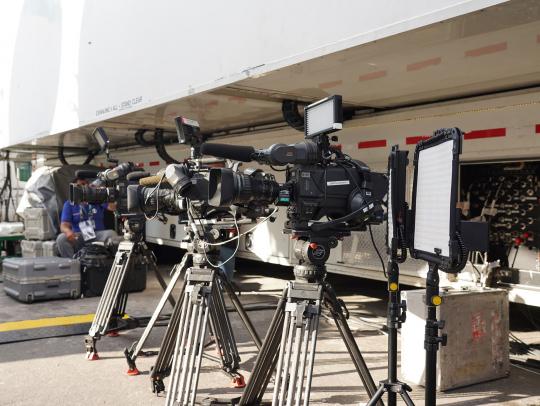 OU Flex enable seamless, high-quality live broadcasting via satellite, while also delivering IP formats. Distributing content in IP formats enables direct contribution to your CDNs, so that you can feed live video content directly to social media and streaming platforms. Dedicated capacity for high-quality video streaming in IP—at higher upload rates than currently available in the market—ensure best-in-class viewing experiences for all audiences. As a result, news teams can seamlessly manage live video broadcasts to all linear and OTT services—without compromising video quality on any screen.
Dedicated studio communication
Remote news teams may be forced to delay a time-sensitive breaking news update if lagging or overloaded mobile and terrestrial networks prevent them from sharing information with teams in-studio. OU Flex enables both groups to stay in contact and rapidly exchange large files, including video files.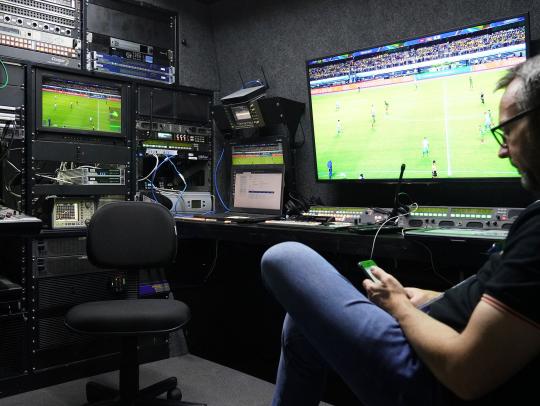 Better service flexibility
Major breaking news stories may require news teams to continuously broadcast footage and provide online updates for hours or days at a time. OU Flex offers time-based consumption models, enabling customers to choose a package via our online booking system based on their service requirements—on a case-by-case basis. Our customer support teams ensure you're able to access reliable, highly-quality connectivity for the duration of a breaking news event, and get immediate assistance from our 24/7 support team when needed.
To share breaking news effectively, you need a reliable solution to offer viewers the high-quality, multi-screen live news coverage they expect. OU Flex provides the reliability, capacity, and flexibility broadcasters need to seamlessly deliver high-quality live news—for any video platform. Dedicated low-latency, high-throughput service lets broadcasters operate without the risk of service outages or delays, so your teams can focus on what they do best—delivering best-in-class reporting for viewers who need to know how the story unfolds.