The importance of 360 solutions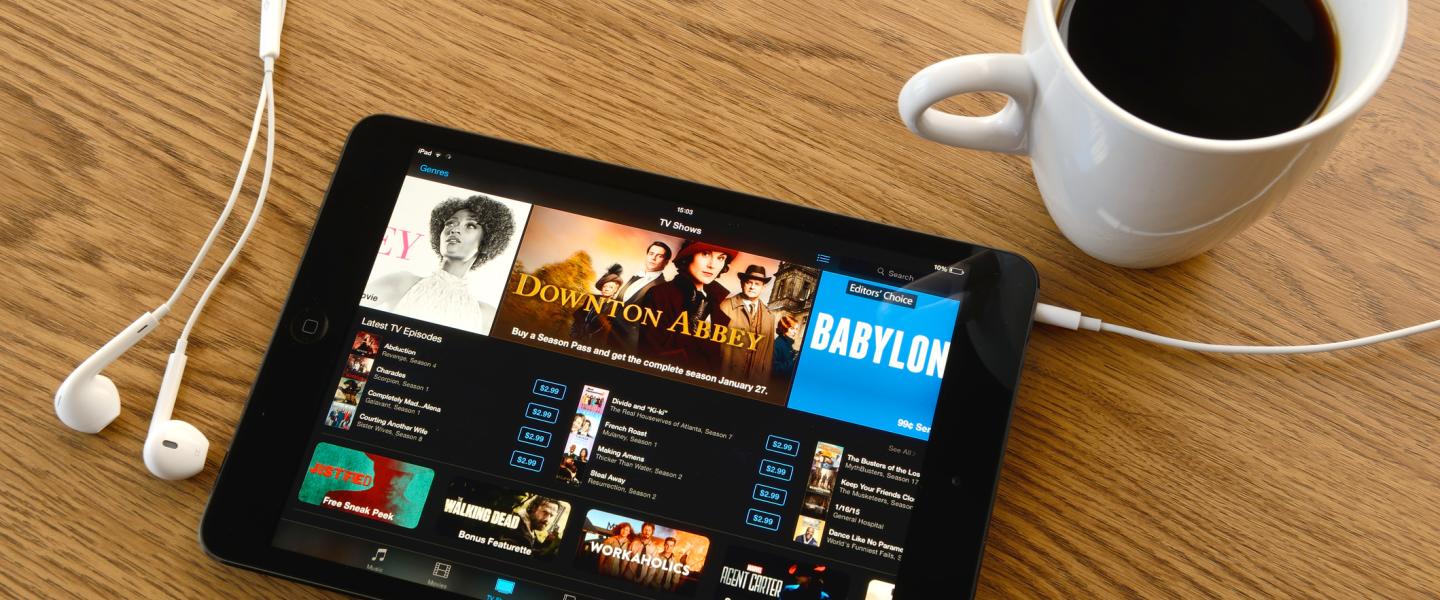 The importance of 360 solutions
A discussion with Ariel Nishri, VP of Video Product Development at SES
As viewers enjoy a boost in content mobility and accessibility, the video industry is evolving to keep up. With new formats and standards, numerous content management processes, and multiple distribution methods, media companies are looking at increasingly complex workflows as they launch platforms to preserve viewership and drive revenue. In this complicated video landscape, how is a solution like SES 360 helping our customers manage their workflows?
We spoke to Ariel Nishri, VP of Video Product Development, about the past, present, and future of the video industry, and how SES 360 has become integral to how our customers work today.
You've spent many years developing innovative products for media companies around the world. How have you seen the industry change over the last decade?
The video consumption model has gone through a massive paradigm shift. Earlier, people subscribed to a single pay-TV platform to receive their content. Today, people subscribe to multiple streaming services as well as traditional linear TV packages—accessing content anywhere, at any time, and on any device. This change in consumption behaviour is also changing the way the industry works as a whole.
Broadcasters are launching new platforms to ensure they can reach viewers where they are. So, the fundamental workflows within the industry are changing—where content needs to be delivered to different platforms in different ways, with different sets of data, and different formats. This is very different from the way media companies worked a decade ago.
How do you think this rising complexity and unpredictability within the industry is affecting our customers?
The major challenge our customers are facing today is finding a cost-effective and efficient way to manage multiple processes. The number of processes involved between the content creation phase and the distribution phase has increased. Media companies end up working with multiple vendors to handle different tasks—treating various aspects of the content management and delivery process as silos. At SES, our effort is to bring a more consolidated approach to our customers' operations. Besides bringing together multiple content management, playout, and distribution services under one umbrella, we're also constantly working on ways to improve operational efficiency for our customers. With a solution like SES 360, our customers are able to streamline processes via a unified, globally accessible user interface. The results have been really great for every customer who has worked with SES 360 so far.
How did the idea for SES 360 come about? What inspired the development of this solution?
We started working on SES 360 about five years ago. The original goal was to streamline internal processes and operations. We wanted to build a centralised platform that would allow our customers to interact with the content we were managing for them. While we were in the process of developing this platform, we shared the idea with a number of broadcasters and media companies—who really liked our approach. And we started onboarding more and more customers on to the platform. What started off as an internal project ended up being a solution that many of our customers use today to manage their content management, playout, distribution, and monetisation operations.
What makes SES 360 so appealing to our customers? Why are they choosing this solution over others in the market?
SES 360 is unique in the way it allows ease of operations for our customers—even when there are multiple global teams involved. Today, media companies are dealing with a large quantity of content—an hour-long video stored in the highest quality can go up to 5TB in file size. With SES 360, we're taking a hybrid approach to content storage. We store the large files on premise at our media centres around the globe. And we make proxy files or viewing files available to our customers via the cloud—allowing them to interact with the content, no matter where they are. This means our customers can have their globally dispersed teams manage workflows seamlessly within SES 360.
The platform also brings together operations for linear, non-linear, and live content. It has a built-in media asset management (MAM) solution, and a booking interface for live broadcasts. This makes it possible for our customers to manage processes across the full content lifecycle—including archiving, building channels, live clipping, delivering to multiple platforms, and interacting with vendors for tasks such as dubbing, subtitling, or compliance review. We're bringing all these disparate processes together and making them accessible via one interface—it's a really convenient and efficient solution for our customers.
Can you tell us a little more about how we're customising the platform for our customers?
We have used SES 360 as the foundation for building solutions for companies like Agence France Presse (AFP) and BBC. For AFP, we created a branded portal called AFPTV Live. AFP provides breaking news video content to thousands of clients¬—including TV channels, digital publishers, and production houses. With a tremendous amount of content coming from various sources around the world, the biggest challenge for AFP was making their content discoverable and easy to use for their customers. That's why we designed AFPTV Live—based on the SES 360 platform—to enable multiple live feeds, as well as IP delivery of content. Today, when news outlets around the world log on to AFPTV Live, they can access information on AFP's live coverage in real time. They can also select one of the live feeds and send it to their newsrooms via IP delivery or satellite. So, this portal is helping bring breaking news to billions of people around the world.
In this highly unpredictable industry, how does SES 360 stay current as our customers' needs change?
Right now, people are consuming more content than ever before, and in many different ways. As consumption behaviour continues to change, we're expecting our customers' business models and workflows to change too. At SES, we try to predict what our customers will need in the future. And we partner with multiple technology companies so we can bring the best solutions to our customers—within the SES 360 platform. If a new format or a new compression technology is being introduced in the market soon, we're already working with our partners—many of whom are market leaders—to test it, and integrate it into SES 360. By the time our customers are ready to adopt a new technology or format, we're ready to go too.