Disruption is the Path to Opportunity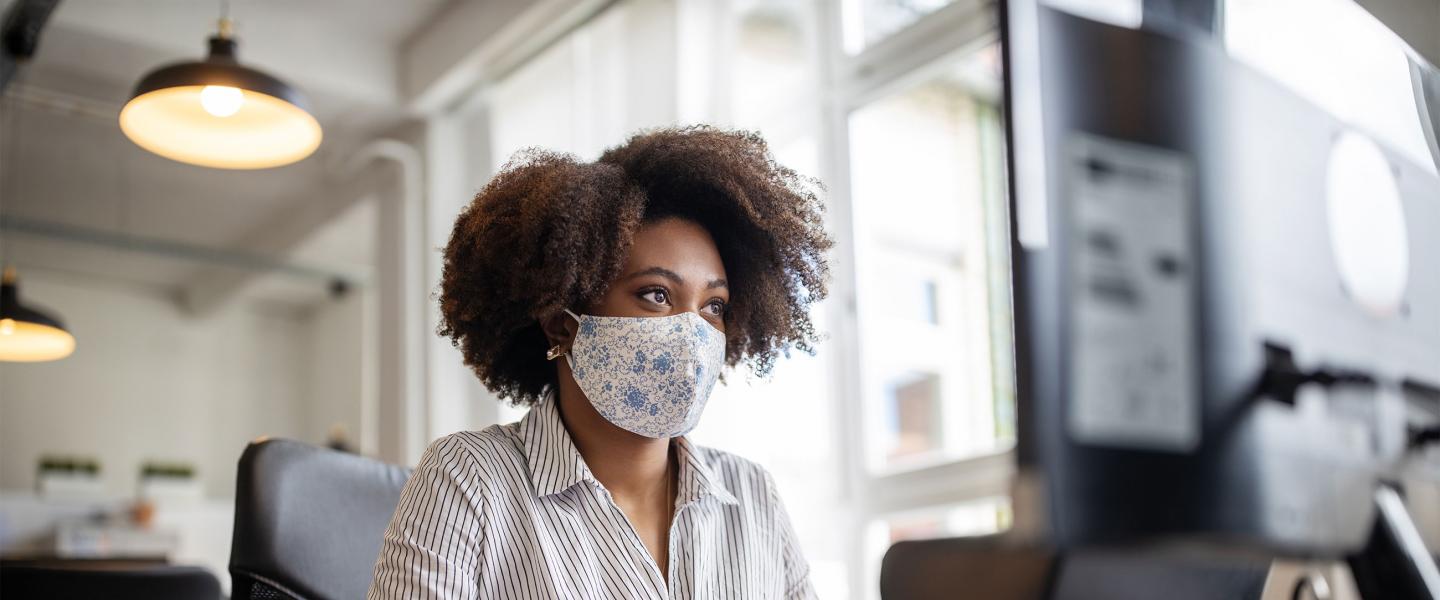 Disruption is the Path to Opportunity
It has been a year of masks, social distancing and teleworking. Businesses and enterprises are coping with changes in how their customers, employees and suppliers work and interact. COVID-19 has massively disrupted how we live, learn and work over the past months, on a global basis.
The natural inclination in the face of such upheaval is to hunker down and wait out the storm – but that may not be the best option. The impact of COVID-19 will last long after vaccines are widely available, changing everyday life for both consumers and businesses – in fact, according to a cross-industry survey by McKinsey of more than 200 organizations, over 90% of executives believe COVID will fundamentally change how they do business over the next five years.
While that prospect may seem daunting, more than three-quarters of respondents also stated that the crisis will create significant new opportunities for growth – if you're able to capitalise on it.
The pandemic has pushed entire industries to pivot to new models in response to shifts in customer behaviour. The companies that will thrive going forward are those flexible enough to adapt to changes – which means moving fast and investing in the infrastructure required to operate these new business models. Upending existing mindsets and business models isn't something to tackle alone; in fact, the same McKinsey survey found that only 21% of executives believe they have the internal resources and expertise to successfully execute change. Seizing opportunities in the post-COVID era will mean looking externally for those skills – in other words, being disruptive will mean working with partners already well-versed in disruption – not only in their own market, but also in yours.
When it comes to satellite-based communications, SES is that disruptor. We disrupted the limits of geography in 2013 when we launched the O3b Medium Earth Orbit (MEO) constellation, which delivers fibre-equivalent connectivity to some of the most remote locations on earth. We disrupted the Geostationary Earth Orbit (GEO) landscape with our next-generation high-throughput satellite (HTS) technology, and we are poised to disrupt it further this year with SES-17, which will deliver exceptional throughput to aeronautics, telco and offshore energy customers. We disrupted the video market with ASTRA 1A, which changed the economics of local programming in Western Europe, and with our pioneering HDTV broadcast services in Europe and HDTV standards development.
We know how to do this – working closely with our industry, our partners and, most importantly, our customers.
In fact, we have a long history of helping our trailblazing customers disrupt their markets. Leading cruise operator, Carnival Corporation, is leveraging our capabilities to power its Ocean Medallion guest experience platform, synchronising sensor data collected and aggregated by onboard edge computing systems with shoreside and cloud-based platforms, while providing passengers the ability to stream, share and connect using their mobile devices. Our LuxStream business aviation service is allowing Collins Aerospace to raise the bar in the private aviation market, delivering unprecedented speed and coverage to business travellers. Communications service provider, Bluesky Cook Islands, uses our low-latency O3b MEO connectivity to bring 4G/LTE services to even the most remote islands of this South Pacific country.
We're positioned to disrupt once again with the launch of O3b mPOWER. Based on commercially proven technology, this state-of-the-art system redefines global connectivity, delivering unprecedented flexibility, scale and performance. With O3b mPOWER, our customers will have the communications infrastructure they need to not just meet end user demand, but exceed it, allowing them to stay one step ahead of the market.
In a time where cloud is changing everything, we created a network with the cloud in mind. In a time when markets are shifting like never before, we built a system ready to dynamically adapt to changes in demand. While other NGSO players are navigating the complexities of unproven systems, we're ready for what's happening on a global scale right now with market-proven operational experience. We have been executing the design and implementation of a future-ready system for years, and now, in this moment of unprecedented disruption, we're building momentum.
The only constant is change, and this pandemic has shown us that flexibility is key. SES has built the right system to navigate a dynamic world, allowing you to emerge stronger and more resilient. Talk to us about how O3b mPOWER can help you reimagine your business and ensure your future.