LuxStream Business Aviation
Inflight connectivity for the elite traveler

As a growing number of travellers opt for private aviation over commercial flights, business jet providers must ensure that these customers have an exceptional inflight connectivity experience.

Business flyers are likely to be carrying multiple devices onboard with them – and reliable, high-speed IFC with those devices is a priority. Private aviation providers need to deliver enough capacity to each aircraft to support the exponentially higher amount of bandwidth expected by their ultra-connected clientele.
More about LuxStream Business Aviation
Limitless private jet connectivity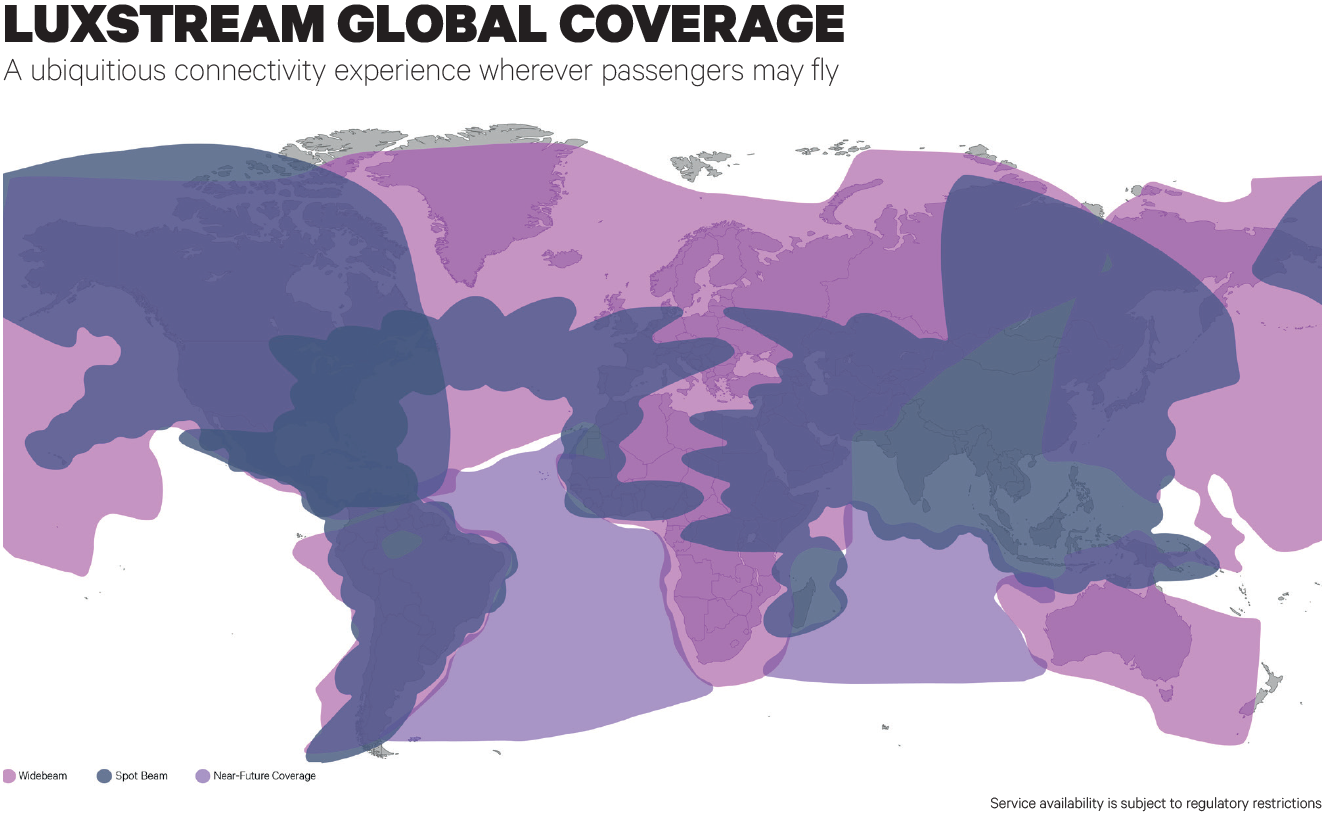 The highest speeds in the industry – up to 25 Mbps over the continental US and 15 Mbps elsewhere – making LuxStream the only business aviation solution able to support all bandwidth-intensive applications, including streaming ultra-HD video
Uninterrupted global connectivity via high-throughput satellites (HTS) overlaid with widebeam coverage
The ability to create customised packages and service plans for your business aviation customers
Inflight connectivity services tailored to the business traveler
Powered by SES, LuxStream is an exceptional private jet connectivity experience, designed to provide a new choice for the elite traveler. LuxStream capitalises on SES's next-generation Ku-based satellite technology – both high-throughput satellites (HTS) and widebeam - and ground infrastructure, enabling you to offer your customers connectivity services tailored to their individual requirements.
Of business travellers
75%
report that Wi-Fi is vital to being productive while on the road
A growth of
24%
is expected in the connected business aircraft market between 2019 and 2029
Business jet travellers spend
63%
of their time engaged in work and in need of inflight connectivity
Up to
25%
of business travellers say unreliable Wi-Fi is the most frustrating part of their trip
LuxStream
Above the Clouds
Learn more about LuxStream:
Download our solution brief: "Connecting Elite Flyers"
Find out what LuxStream could mean for your business including:
the highest download speeds in the aviation market
a global, dedicated business aviation network
access to the newest high-throughput satellites in the market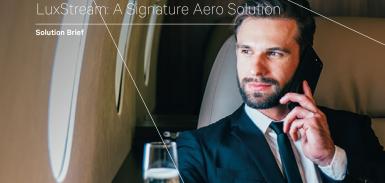 Download the solution brief