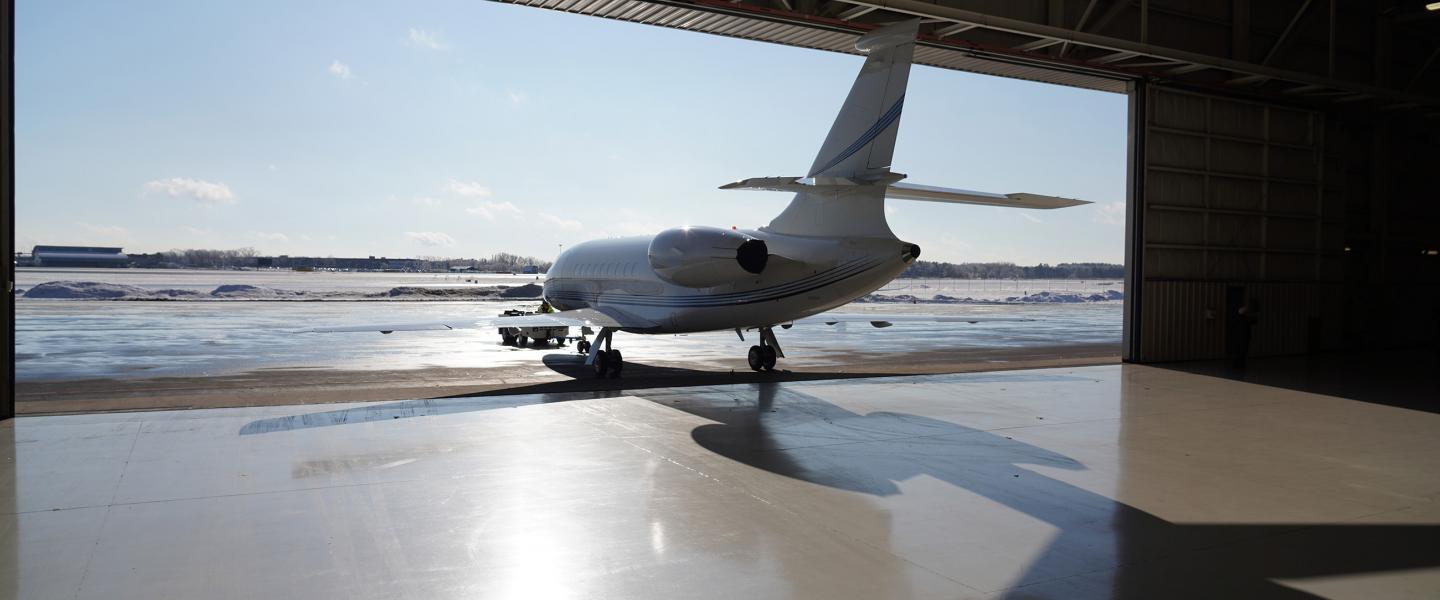 Delivering Superior In-Flight Connectivity
Together with Collins Aerospace, we're enabling business aviation passengers to access fast, reliable connectivity anywhere in flight.
Industry
Aeronautical
Location
North America
Business travellers are driving the growth of the private aviation market by taking advantage of new business aviation models—such as fractional ownership, jet cards, and shared flights—that offer more comfort and convenience than commercial flights. These travellers spend more than two thirds of their in-flight time focused on work. In addition to checking and responding to emails, they need to access to the more bandwidth-intensive services they use on the ground, such as cloud-based enterprise applications, resulting in more pressure on private aviation operators to provide best-in-class broadband connectivity.
Collins Aerospace, a leading cabin solutions provider, selected SES—with our global reach, unmatched reliability, and aero market expertise—as its partner of choice to develop an in-flight connectivity service designed to meet the private aviation industry's changing needs. Together, we launched LuxStream, a turnkey business aviation connectivity solution, powered by our next-generation SES-15 satellite, which offers the industry's most technologically advanced Ku-based high-throughput and widebeam satellite technology.
The platform delivers bandwidth rates up to 25Mbps over Hawaii and the continental United States—which sees more than 70% of all private aviation traffic—and 15Mbps elsewhere in the world. Our next-generation ground system enables travelling jets to automatically switch between multiple spot beams—ensuring business travellers consistently experience uninterrupted connectivity, even when using high-bandwidth services, such as Ultra HD video streaming.
LuxStream, which is currently available for any medium to large jet capable of installing a 12-inch tail-mounted antenna, is designed to continuously scale and evolve over time. SES and Collins Aerospace co-developed the platform with the deep understanding of how crucial access to reliable, high-quality broadband service is to business flyers—from take-off to landing. LuxStream ensures that private aviation firms will be able to seamlessly accommodate growing connectivity demands, as more aircraft, passengers, and devices continue to enter the market.
"The partnership with SES has been very synergistic. Its expertise in satellite communications, ground networks, and coverage and commitment to performance, matches very well with Collins Aerospace, and our commitment to mission-critical performance and service."



Dori Henderson, Collins Aerospace's Senior Director of ARINCDirect Services