Bringing together linear TV and Online Video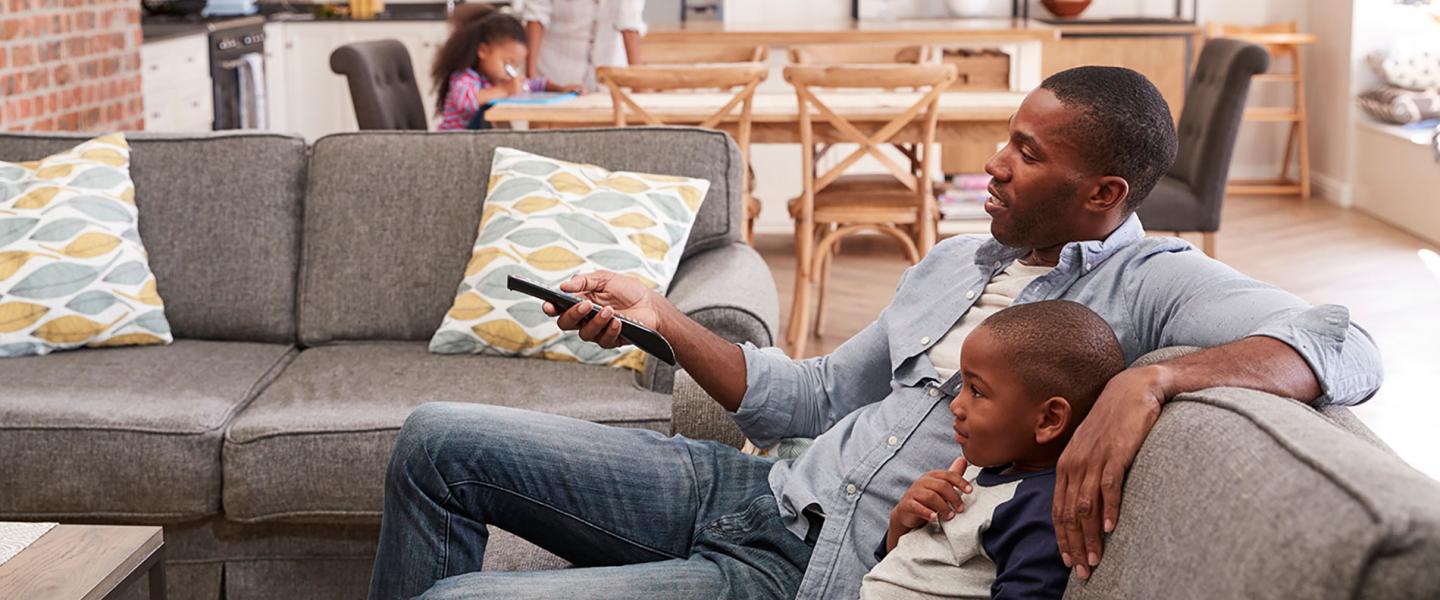 Bringing together linear TV and Online Video
A discussion with Markus Placho, VP of Video Products at SES
Binge watching, multi-screen viewing experiences, streaming, and on-the-go entertainment—the world of video has expanded exponentially in the last decade. How are evolving consumer demands changing traditional workflows in the broadcasting industry and where do satellites feature within online video consumption models?
Markus Placho, tells us how over-the-top (OTT) content distribution is reshaping the way our customers work—and how we work with them.
In your experience, how has the video industry and our customers' business changed over the past decade?

The industry has evolved rapidly. With the technology available today, it's possible to distribute content in multiple ways—via satellite and IP. It's also possible to have both linear and on-demand consumption models. Content can be tagged and stored for later use. It can be monetised via different business models. And advertisements can be more targeted and personalised.
Today, our customers can leverage a host of options to improve their service. But they also need to make multiple strategic decisions on a daily basis.
We often work together with our customers to navigate the decision-making process, and what we are seeing is a lot of experimentation. Our customers want to act fast to take advantage of viewing trends—scaling up very quickly if a new service is successful. On the other hand, if a service is unsuccessful, our customers are focused on discontinuing it immediately, and moving on to the next option. Throughout the industry, this trial and error philosophy is more prominent now than it was a decade ago. It's all about speed and flexibility. So, it's very important for our customers to have the right tools to launch new services, gauge their success in the market, and scale up when needed.
So, we're talking about more screens, more audiences, and making hundreds of hours of content available when people want it, where they want it. How are we helping our customers deal with this massive challenge?
Broadcasters need multiple tools and services to enhance the viewing experience, and some are unable to find a solution that fits all their needs, and end up having to do everything on their own. Others buy multiple components from different vendors, and then struggle with integrating all of the components into one system. With both these approaches, it's difficult to optimise costs and operational efficiency.
Our answer to the challenge is a complete video ecosystem—providing SES solutions, as well as third-party solutions through our partner network. This gives our customers access to a wide range of best-of-breed solutions that can be customised to their needs. We also provide our customers with a content media supply chain orchestration platform, which helps them to integrate different components within a unified workflow.

Why SES? What are we offering our customers that sets us apart from the rest of the industry?
Everyone sees SES as a big satellite company with a huge satellite fleet in the GEO and MEO orbits. Of course, this is all true. But we're also doing a lot more. We are able to provide a lot of additional services to our customers. We already have access to a large number of channels—more than 8,100 linear TV channels are delivered via our satellites. When our customers need to launch an OTT service, it's a simple transition for us. We can take their content easily and transcode it for OTT platforms. A company that distributes content solely on an OTT basis will not have access to a large number of channels like we do, so it's a much easier process for us than it is for an OTT-based distribution company.
With our hybrid content distribution capabilities, we are also helping our customers enhance the live experience. By processing content at source, we can synchronise satellite signals and content delivery to OTT platforms.
Another aspect of SES that gives us our competitive edge is our partner ecosystem. When we work on our product portfolio, we certainly don't set out to do everything on our own. We are always working with strong partners so that, together, we can provide best-of-breed solutions to our customers. So, we are always equipped to meet our customers' needs.
We've discussed what the benefit for our direct customers is. But what about their customers? What is the benefit for viewers?
The main benefit is that viewers have access to a hybrid consumption model where they have the freedom to watch content when and where they want.
Personally, I still consume content on my smart TV. I may be more traditional in this respect, but I find it to be very convenient—you can access satellite-based, as well as OTT-based content in one place. For me, the benefit is switching from one distribution and consumption model to another on the same device. For others, it could be switching between multiple devices. So, they can start watching content on their TV sets, and then switch to a smartphone or a tablet in a seamless manner.
At SES, we are enabling these different types of consumption and distribution models, and helping our customers provide viewers with a seamless experience on multiple devices.
What, according to you, is the most exciting aspect of all this change in the industry?
I think that we are still at the beginning of a completely new world of media consumption. Think of all the possibilities with how we're analysing consumer behaviour today. With online content distribution, it's getting easier to define which viewer watched a particular piece of content, as well as where it was viewed, and for how long. So, all this data that we're gathering can be utilised to provide an even better experience to the customer.
By combining data with machine learning algorithms, it is possible to create highly personalised viewing experiences based on consumption behaviour and interests. Each individual can have access to a unique linear TV channel customised to their viewing needs. This is a really exciting possibility for our customers, and we're helping them meet viewer expectations by providing the perfect viewing experience for each individual.