Bringing the FIFA Women's World Cup France 2019™ Home in 4K with FOX Sports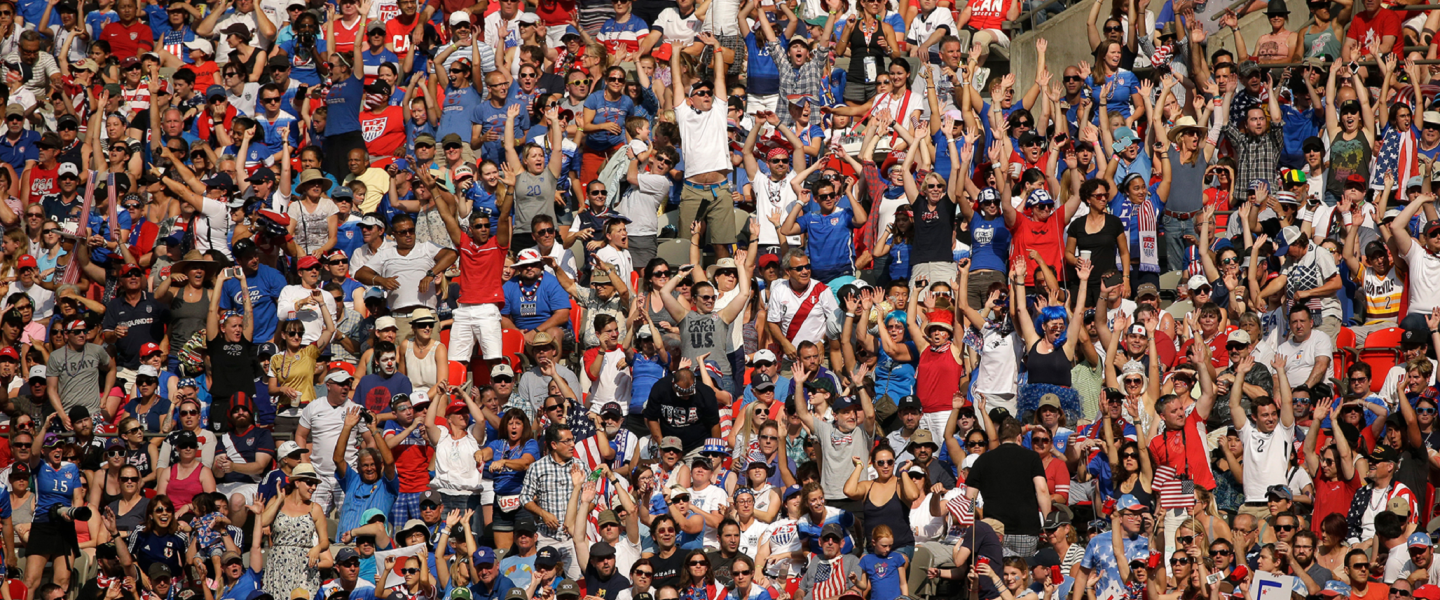 Bringing the FIFA Women's World Cup France 2019™ Home in 4K with FOX Sports
The July 7 final brought victory for the United States Women's National Team (USMNT) in the FIFA Women's World Cup France 2019™, and closed out four weeks of riveting Ultra HD coverage of the event from FOX Sports that we were excited to distribute.

The USWNT was not the only winner. Women's soccer drew more attention than ever before, and 4K viewers across the U.S. blazed a trail for Ultra HD viewers to come. Nearly 80 hours of live 4K FOX Sports coverage was delivered over the SES Ultra HD platform to FOX 4K affiliates across the country. From the strong opening of France against Korea in the first match, to the riveting drama of the USA vs. Netherlands final, we brought every detail into the 4K-enabled homes of fans.

The roaring success of the Ultra HD viewership is in part due to the sale of Ultra HD screens increasing worldwide. According to Dataxis, Ultra HD TVs made up 14% of total TV sales in 2018 and is expected to grow to 36% by 2023. Live events like the FIFA Women's World Cup France 2019™ are another part of the increase. Together Ultra HD and live events create a virtuous cycle, with events driving TV sales and TV sales motivating increased viewership, and production, of 4K content. FOX Sports understands this, which is why they made it a priority to deliver the crystal-clear image that attracts sports audiences.

One could argue that Ultra HD is simply HD improved. Absolutely not! The thing that makes the Ultra HD viewing experience so special is not just the resolution, but the technology ecosystem it is developing. Ultra HD has many advantages over HD that go beyond more pixels. Wider color gamut, higher bit depth, and high frame rates all result in an immersive viewing experience that can sometimes make you feel like you are sitting in the best seats of a stadium.
This experience can be a true differentiator in the market for broadcasters, but implementing new technologies is complex. At SES my colleagues and I have worked to enable an end-to-end 4K Ultra HD ecosystem, going beyond simple distribution to develop the SES Ultra HD Platform; an all-in-one commercial 4K solution that includes content packaging, satellite distribution, and reception equipment in distributors' facilities. We take care of all technical aspects of the complex 4K broadcasts, allowing our customers to have a seamless platform for distributing their compelling content to the widest audience possible.
We saw this definitively with the way that FOX Sports delivered the FIFA Women's World Cup France 2019™. By taking full advantage of our solution they were able to focus on creating the best experience possible for HD and UHD viewers at home. Every 90-minute match brought a new opportunity to explore the immersive powers of Ultra HD, and from the opening whistle on June 7 to the crescendo of millions of fans celebrating the win on July 7, 4K made it an unforgettable FIFA Women's World Cup France 2019™.

Originally published on Steve Corda's LinkedIn