Accelerating Digital Access with the Network of the Future... Starting Now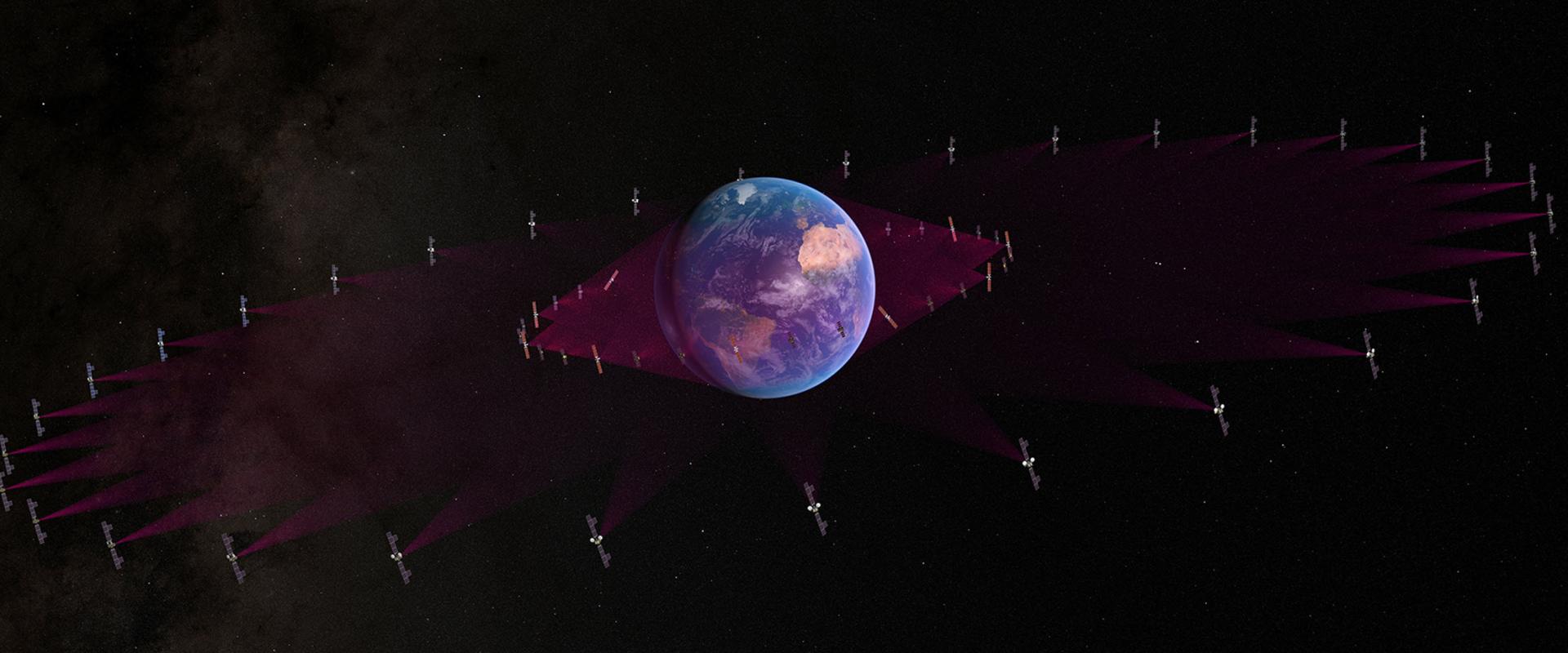 Accelerating Digital Access with the Network of the Future... Starting Now
Because of COVID-19 the digital gap between the connected and unconnected has intensified bringing a new sense of urgency to the digital inclusion agenda around the world. The demand to extend broadband services to rural areas and remote populations is growing steadily as businesses, government institutions and end users alike depend on reliable access to cloud services, rich media content and data-intensive applications, such as e-learning and e-health.
The digital gap has exacerbated for Latin America and the Caribbean (LAC), one of the regions most affected by the pandemic in terms of infection rate and economic impact. According to the Development Bank of Latin America (CAF), in all of the LAC region around 244 million people still do not have access to the Internet and only four out of ten households have a fixed broadband connection or let alone were able to continue working or studying remotely when the pandemic hit. A recent report by the Inter-American Institute for Cooperation on Agriculture (IICA), the Inter-American Development Bank (IDB), and Microsoft also highlighted important challenges to sustainable development as half of the countries in the region do not have Digital Agendas, and only 7% of government procedures can be completed online.
It is clear that accelerating digital access in the region would increase social, financial, educational and healthcare inclusion, especially as countries continue to adapt and respond to the pandemic. However, extending high-performance connectivity to places far beyond the reach of existing terrestrial networks must become a priority for this to work.
Unified multi-orbit satellite solution
The good news is this is not a distant reality. Today, a multi-orbit satellite solution that combines superior reach and high throughput can reach multiple, far-spread points quickly and easily from a single network. According to Euroconsult, more than one-third of the total unconnected population in the LAC region can be connected by satellite services either directly or indirectly, with services such as 3G/4G/5G backhaul, IP trunk and WiFi hotspots.
At SES, we're gearing up to bring to market the world's first completely unified multi-orbit solution that will enable the capabilities of the network of the future – a truly inter-operable network capable of adapting to traffic demands in real time. This solution will help to accelerate digital access in the LAC region as of 2022 and is underpinned by our most advanced and versatile geostationary (GEO) satellite, SES-17, and the soon-to-be launched O3b mPOWER system, the most innovative non-geostationary (NGSO) system ever built and capable of delivering gigabits to terabits of capacity.
O3b mPOWER is based in the success of SES's current O3b MEO constellation, which was originally launched in 2013 to offer managed services similar to fiber. With a fleet of 20 MEO satellites, O3b supports today mobile backhaul for more than 15 million end users and enables the cloud-scale era for millions of people worldwide.
With this unified multi-orbit solution supported by a specially-designed software-driven system (known as Adaptive Resource Control), traffic can be seamlessly switched between SES-17 and O3b mPOWER, adapting to customer application demands as needed. SES has co-developed the Adaptive Resource Control (ARC) to coordinate real-time network conditions, customer requirements, and traffic routing dynamically, linking the O3b mPOWER satellites with a shared intelligence.
O3b mPOWER is most-suited for bandwidth-intensive network services and applications whereas SES-17 can bring the same level of reliable connectivity to help connect less data-intensive applications and smaller sites. SES-17 is the first GEO satellite to also connect to ARC, fully complementing O3b mPOWER, and setting the standard for SES's future GEO high throughput satellites (HTS).
This simultaneous interoperability is especially relevant for the LAC region where two-thirds of the countries do not meet the download speed requirements necessary to deploy advanced digital solutions, such as e-health, remote learning or work, as indicated on a recent study by the United Nations Economic Commission for Latin America and the Caribbean (ECLAC). Therefore, access to high-speed broadband connectivity is essential for effective participation in the digital age.
Our proven multi-orbit satellite solutions have delivered reliable connectivity services across the region for over a decade, enabling resilient network services for underserved communities and tough-to-reach areas. Now, we are ready to bring the revolutionary capabilities of the network of the future to the region and accelerate digital access for all Latin-Americans.