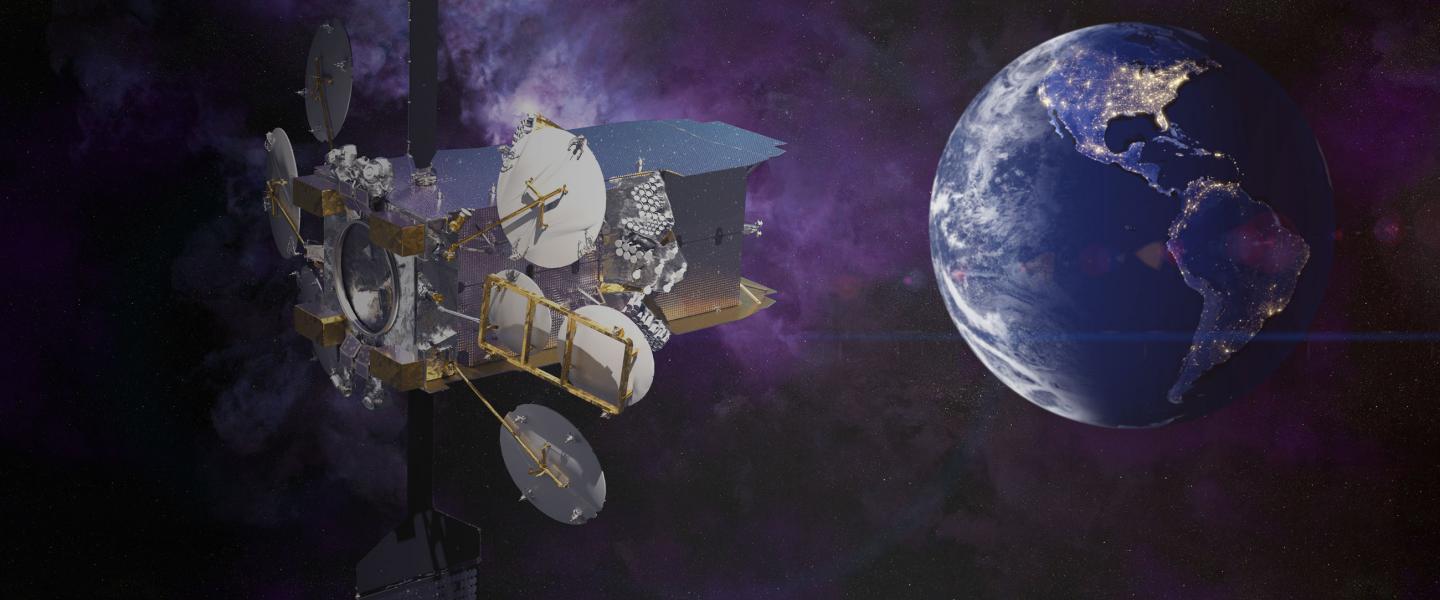 SES-17: Experience Endless Connectivity
Quite simply, the most advanced and versatile satellite in our fleet. SES-17 is a Ka-band High Throughput System (HTS) Geostationary Earth Orbit (GEO) satellite and the first of its kind. SES-17 has been engineered to give our customers, high-speed broadband AND more flexibility, wherever they are located: at sea, in the air or on land.
SES-17 features almost 200 spot beams, the power of which can be dynamically adjusted in step with our customers' changing requirements. It is also our first satellite to have a totally digital payload, powered by an advanced digital transparent processor (DTP), enabling far greater flexibility and efficiency than previously available.
The launch of SES-17 will mark the first step in the integration of our multi-orbit GEO-MEO fleet to create a truly inter-operable network. SES-17 and O3b mPOWER – our next-generation Medium Earth Orbit (MEO) constellation - both use our Automatic Resource Controller (ARC) software. The ARC has been designed specifically to leverage the flexibility of digital payloads, concentrating power in specific beams as and when needed. In addition, traffic will be seamlessly switched between SES-17 and O3b mPOWER, if a particular customer application in a certain segment demands lower latency. Cruise customers will be the first segment to take advantage of this.
Built by Thales Alenia Space and scheduled to be launched by Arianespace from Kourou, French Guiana in Q4 2021, the satellite will be positioned over the Americas, the Caribbean and over the Atlantic Ocean to deliver unmatched broadband connectivity through our partners.
Thales Avionics will be the anchor customer over North America and will use SES-17 to deliver unrivalled connectivity for commercial aviation.
Unforgettable experiences…
SES-17 has been engineered to give our customers, high-speed broadband AND more flexibility, wherever they are located: in the air, at sea or on land. Because creativity shouldn't be tethered.

...in the air
In the air, commercial airlines passengers served by Thales Avionics will provide seamless connectivity delivered by SES-17 over the Americas and the North Atlantic Ocean, while the high-performance spot beams can deliver 10 times more throughput than other SES GEO satellites.

...at sea
Likewise, the same satellite has also been designed to meet the needs of passengers and seamen on the busiest shipping routes in the North Atlantic and Caribbean. Downloading a chart, uploading a video or even online gaming; with multi-orbit capabilities enabled by ARC, bandwidth will be scaled as and when needed, seamlessly integrating with O3b mPOWER for low-latency applications.

...on land
On the ground, enterprises, cellular operators, governments and consumers alike, will benefit from our first high throughput GEO satellite operating in Ka-band. Whether it's connecting offshore platforms, offices or communities in underserved areas, this all-digital satellite will automatically manage load balancing, prioritising traffic exactly where it's needed.

Keep up with SES-17
SES-17 has successfully completed all performance tests and has been shipped from the Thales Alenia Space facility in Cannes, France. After traveling for more than 7,000 km, our satellite has arrived safely at Arianespace's Guiana Space Centre in Kourou, French Guiana and will be launched on 22 October 2021.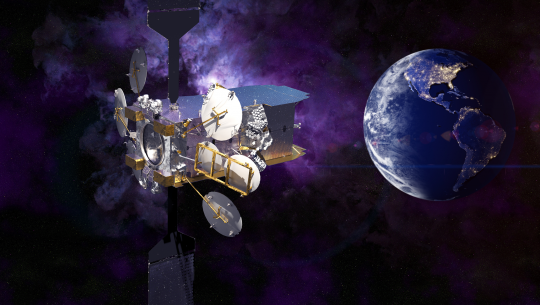 Blog | 07 Jul 2021
SES-17: Innovating Satellite Connectivity
Read more
How can we help?
If you're looking for more information about our offering or need to connect with our team, don't hesitate to reach out. We are here to help.