Why Converging Pay-TV and OTT Content is a Winning Strategy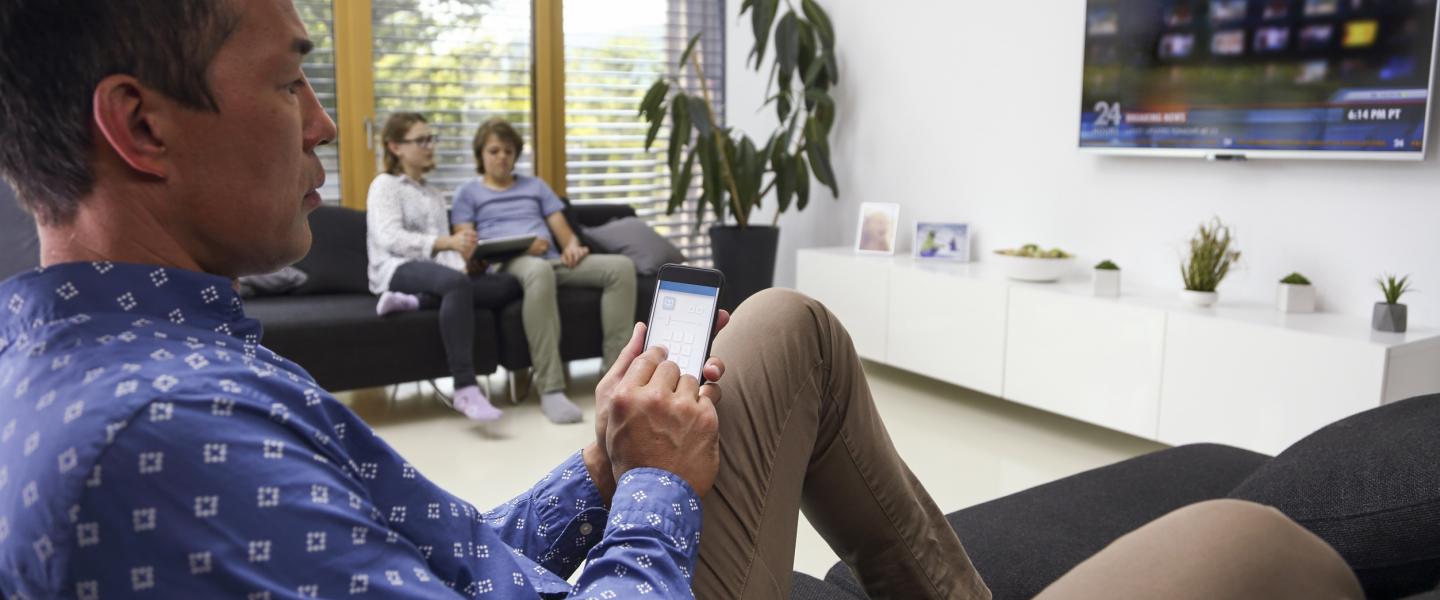 Why Converging Pay-TV and OTT Content is a Winning Strategy
The emergence of OTT platforms has fragmented video audiences, signalling a need for innovative solutions from pay-TV operators. Here's why solutions combining linear TV and OTT content delivery for consumers can benefit the entire video ecosystem.
Addressing Audience Behaviour in Asia
The broadcast industry has changed significantly in response to content viewing habits with the advent of over-the-top (OTT) content and services. Viewers today have a multitude of content available on-demand, on the go, and all at once from an increasing number of providers. Today, smartphones are the primary screen for video consumption followed by computers, tablets, and connected TVs (CTVs). As of Q2 '20, 89% of video was viewed on smartphones in the Asia-Pacific region excluding Japan. [1] It is a far cry from the TV viewing experiences of the past that garnered massive audiences during scheduled air times.
As video content options grew in the region, so did the competition among OTT providers, telco operators, and pay-TV operators for a share of the growing customer base in the region. Customer preferences for high-quality localised content and better user experiences bundled at more attractive prices have been a factor in the region as the OTT market evolves in Asia. For content providers to succeed in this environment, monetisation remains a challenge given the abundance of free content. Advertising video-on-demand (AVOD) models continue to dominate subscription services in the Asia-Pacific region, as consumers in emerging countries such as Cambodia and Vietnam are still getting accustomed to paying for online video streaming services. [2]
Why is Convergence the Solution?
The availability of more OTT content that can be streamed on mobile devices is pushing pay-TV operators to adopt new business models that capture this growing audience. Whether pay-TV operators opt to bundle services or create streaming services of their own, the model that offers audiences the best and broadest content libraries have the greatest chance of success in the current market. Some providers such as Bharti Airtel and Tata Sky Binge in India have bundled telco and OTT streaming services. This is a logical solution for pay-TV operators, internet service providers (ISPs) and OTT providers to bring something different to the table. For DTH providers, this means offering services at a more competitive price point to end users who are consuming more and more content on mobile devices. [4]
Pay-TV operators can also create their own online streaming services to keep consumers engaged. Video service offerings such as Singtel TV GO and Mediacorp's meWATCH in Singapore deliver more options to subscribers and enable operators to address different audience segments in one household. This ability to expand audience reach and content offerings, while keeping audiences engaged with linear TV through a single, seamless user interface is an attractive proposition for pay-TV operators. Hybrid DTH and OTT platforms can help operators in the region reach new audiences and create new revenue opportunities. Delivering OTT capabilities to DTH audiences offer more video-on-demand (VOD) options, better content quality, and greater targeted programming and advertising based on audience measurements that were not used before.
SES's comprehensive and customisable video ecosystem combines the multiple tools and services broadcasters need to enhance viewing experiences. Customers can also integrate different components of the content media supply chain into one workflow with the aid of an orchestration platform. This gives pay-TV operators the flexibility to quickly test and deliver new services to take advantage of viewing trends.
The activity we are observing in the Asia-Pacific region will only continue, particularly when people are staying home and watching more content in response to prolonged COVID-19 restrictions. Adopting a unified and hybrid platform, to deliver both linear TV and OTT content, streamlines the various technologies and processes involved to ensure efficient content management, distribution, and monetisation.
Find out how SES's hybrid DTH/OTT platform can improve service capabilities and expand audiences for pay-TV operators in the Asia-Pacific region.

[1] Brightcove: Global Video Index
[2] S&P Global: Asia-Pacific Subscription OTT Video 5-Year Outlook
[3] Deloitte: 2020 Media and Entertainment Industry Outlook
[4] Asia-Pacific Broadcasting: Can ISPs, DTH and OTT converge and co-create an 'all-in-one' entertainment package?