Why Closing the Digital Divide in Asia is Important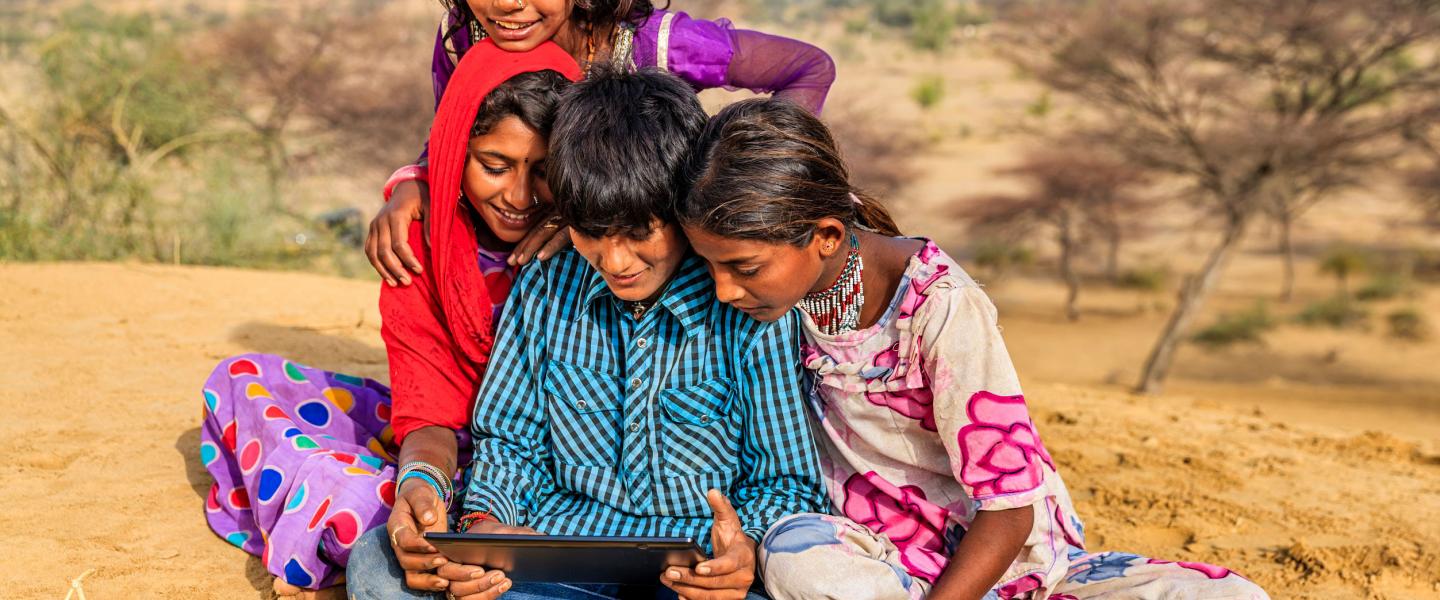 Why Closing the Digital Divide in Asia is Important
About 1.88 billion people in Asia-Pacific lack access to the internet, nearly half of the population. [1] With a global pandemic restricting everyday activities, the disadvantages for people with little or no internet access became clear. How can governments and enterprises collaborate to close this digital divide for good?
Internet Access and the Digital Divide in Asia
The internet has been a vital tool in the healthcare industry's response to the COVID-19 pandemic. People all over the world have relied on the internet during this time to connect with each other, continue education, and obtain health and safety information. Countries have also retained a level of economic activity while managing its crisis response. For the billions of people in the Asia-Pacific region with limited access to the internet, the pandemic cut them off from critical assistance, services, and information when it was needed most - highlighting the consequences of the digital divide. Although the number of internet users in the region has increased, many people still do not have access to the infrastructure. GSMA estimates that about 300 million people in South Asia, East Asia, and the Pacific live beyond the reach of a mobile network. [2]
In the months since lockdown orders were instituted, the world's 1.5 billion students have been adversely affected as education shifted online. School closures in early April impacted over 68 million students in Indonesia and over 320 million students in India alone, according to UNESCO data. With great uncertainty around how many students will be able to return to the classroom in the new school year, vulnerable groups, such as girls and the poor, are at greater risk of discontinuing education or receiving lower quality instruction. [3] Countries have attempted to overcome this challenge by leveraging a variety of cloud-based technologies to reach all students but the technology is not available or of a high-quality everywhere.
Countries, hospitals, and NGOs have also leveraged e-health solutions so that healthcare professionals could consult with patients safely. The Friendship NGO, which serves two floating hospitals and one on-land in Bangladesh, has used satellite during the pandemic to support the quick identification and referral of over 10,000 patients to dedicated COVID-19 centres. SES is also providing satellite-based e-health support to medical professionals in Sierra Leone, Mexico, and Italy delivering services in remote areas. Use of digital health platforms also surged in Singapore, Indonesia and Australia in response to the pandemic, contributing to more widespread acceptance of telemedicine from patients, governments, medical practitioners, and other relevant parties. This made it possible to maximise healthcare resources and provide care from a safe distance when demand was at its greatest. [4]
Reliable access to the internet also enabled people with relevant skills to find work online, while organisations of all sizes have embraced ecommerce or other cloud-based technologies to ensure business continuity. Communications satellites have been central to the continuation of point-of-sale (POS) transactions and inventory management, while remote imaging and sensing satellites have enabled the collection of information without needing to go onsite. [5]
Delivering Basic Access and High-Quality Connectivity Anywhere
Great strides have been made to expand internet access across the region, but many people are still beyond the reach of networks that can deliver a stable, high-speed internet connection. Through 2019, 2G and 3G services remained prevalent in emerging markets given the spotty 4G coverage outside of central business districts (CBDs). [6] There are countless economic opportunities and quality-of-life improvements that can emerge from high-performance connectivity.
Technology advancements in the satellite industry especially are now making it possible for telecom companies and governments to expand digital inclusion at a lower total cost and with less risk. Satellite-based mobile backhaul not only helps to reach individuals beyond the addressable terrestrial market, but also enables SMEs to participate in the digital economy with more reliable, high-quality internet access. SES's multi-orbit approach helps customers ensure that connectivity in rural and underserved areas is on par with urban centres.
In recent years, government departments, such as Indonesia's Badan Aksesibilitas Telekomunikasi dan Informasi (BAKTI) and Department of the Information and Communications Technology (DICT) in the Philippines, as well as programmes, including Digital India and Malaysia's National Fiberisation and Connectivity Plan (NFCP), have helped to expand mobile broadband infrastructure and increase access to the internet. These efforts are important steps in making broadband services truly available anywhere, affordable to all.
Researchers agree that closing the digital access gap is crucial, but it must be closed along with the knowledge gap around utilising digital resources. The United Nations Economic and Social Commission for Asia and the Pacific (ESCAP) acknowledges the urgency of collaborating across the region to create inclusive technology and innovation policies that make digital accessible, relevant, and affordable for all. This is critical to fight this pandemic and future global challenges effectively.
Learn more about how SES's Managed Mobile Backhaul solution can aid digital inclusion efforts. Watch also the recent webcast by SES and Microsoft titled, Digital Inclusion: The Case for Non-Terrestrial Network.

[1] Data Reportal, We are Social, and Hootsuite: DIGITAL 2020: GLOBAL DIGITAL OVERVIEW
[2] GSMA: The State of Mobile Internet Connectivity Report 2019
[3] UNESCO: As a new academic year begins, UNESCO warns that only one third of students will return to school
[4] Bain & Company: Covid-19 Accelerates the Adoption of Telemedicine in Asia-Pacific Countries
[5] Satellite Industry Association: The Satellite Industry During The COVID-19 Pandemic
[6] S&PGlobal: Snapshot Of Asia-Pacific's Mobile Markets, 2019