Redefining the linear viewing experience
Linear TV continues to enjoy the lion's share of daily viewing time among consumers globally. In addition to direct-to-home (DTH) and cable TV, audiences are also watching linear channels via online streaming platforms. For broadcasters, connected viewing brings more customers within reach. And immersive viewing experiences created with high-definition (HD) and Ultra HD video helps capture and retain viewer attention—both online and offline. Yet, the need for timeshift channels, localised content, and complex transcoding for online platforms makes a previously simple scheduling process more elaborate.
Direct to Home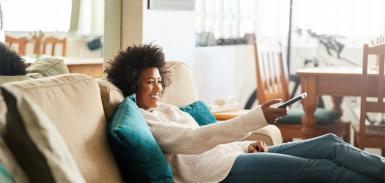 Find out more
Simplify the process of localising and digitising content
The channel feed delivered to audiences in Latin America is not the same as the one that goes out to European or Asian audiences—each needs to be localised with a different set of video content, graphics, ad insertions, and much more. For streaming platforms, content needs to be delivered in different formats and standards.
At SES we:
we get your content library ready for broadcast using our advanced content management platform
help you to schedule and play out multiple standard-definition (SD), HD , and Ultra HD  linear and timeshift channels for various audiences with our innovative channel playout systems
offer our fully managed and self-managed playout services, so that you can customise your content library
enable easy content replacement so you can manage content rights for each area you serve
ensure that you can integrate live content with scheduled content for a seamless linear viewing experience
Content Management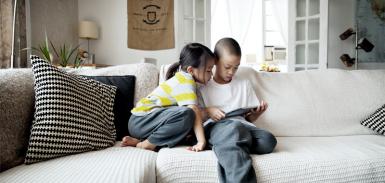 Enabling multi-platform viewing experiences
Find out more
Global distribution of linear and video-on-demand content
With our global satellite coverage and hybrid distribution network, you can deliver content to audiences—no matter where they are or which device they're using. With the rise of 4K Ultra HD video—and 8K coming quick on its heels—satellites provide a reliable solution to distributing bandwidth-heavy content everywhere. For global distribution of linear and video-on-demand (VoD) content, our satellites enable both DTH and over-the-top (OTT ) services, and also feed 4G and 5G networks, cable head-ends, and terrestrial towers. We provide innovative solutions like VoD Everywhere so you can offer on-demand viewing experiences—even in areas that lack broadband connectivity.
Content Distribution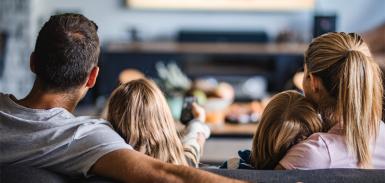 Find out more
Contact us
Learn how we can help you deliver superior linear viewing experiences across platforms, devices, and regions.
Talk to us today