The State of Mobile Video Growth in Asia-Pacific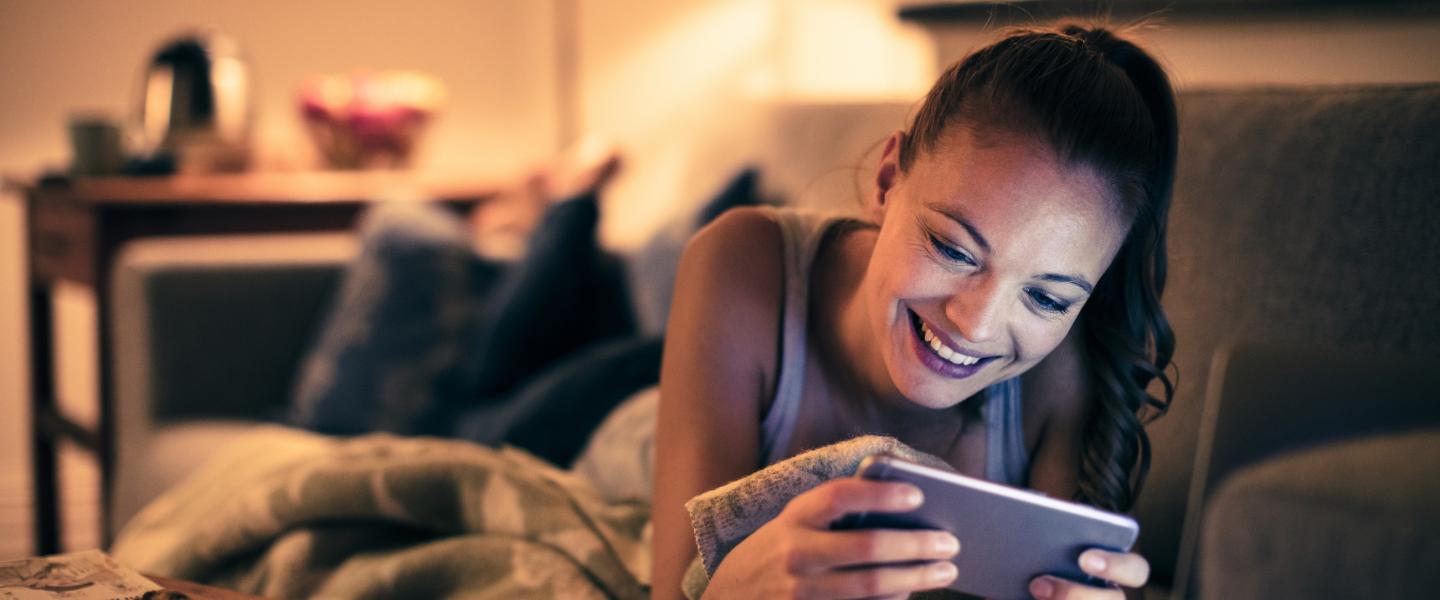 The State of Mobile Video Growth in Asia-Pacific
Mobile is rapidly becoming the digital platform of choice for consumers across the globe. After all, it enables consumers to surf the internet, use financial services, watch their favourite television shows and more—all from the convenience of their mobile devices. And with broadband network technologies improving the connectivity, quality, bandwidth and download speeds of data, mobile video consumption will only grow. In Asia-Pacific, many nations are implementing 4G and 5G networks, which are more than capable of fulfilling the consumer's basic need for internet access and streaming content. As these networks continue to expand and smartphone adoption continues to grow in the region's developing nations, entertainment and media (E&M) companies should prioritise the seamless delivery of high-quality content to mobile devices to grow their market share.
Impact of Infrastructure on Mobile Growth in Asia-Pacific
Developed Asia-Pacific markets such as South Korea, Japan and Singapore are already poised to implement 5G networks with the aim of having 50% of all mobile connections in 5G by 2025 [1]. For mobile video, 5G can be a gamechanger with the introduction of enhanced mobile broadband (eMBB), which can deliver higher connection speeds of up to 1Gbps with no latency or intermittent connectivity, which not only allows for 4K UHD video to be viewed comfortably, but also allows for stable connectivity even in crowded locations and moving vehicles [1]. It also permits more immersive streaming formats to be viewed such as 360 video, VR and AR [2]. According to early use cases, eMBB connectivity and stability would eliminate the need to use public WiFi networks, which would also make it a secure way to enjoy mobile video. In addition, 5G will also enable fixed wireless access, which can offer a cheaper and faster means of delivering high-speed broadband service to consumers that's comparable to fibre optic broadband [1].
For developed markets in Asia-Pacific, 5G gives E&M organisations not just an opportunity for higher-quality video content to be delivered, but also for early adopters in the industry to evaluate and deliver immersive video content including films and sporting events. While 5G is an ambition for many developing countries in the region, the reality is most are still transitioning from 3G to 4G networks, which will account for 70% of connections by 2025 [1]. However, 4G is more than capable of meeting consumers' mobile video viewing needs as 4G connection speeds are up to ten times faster than 3G, which provides a better video streaming experience, especially for HD-quality video that requires a connection speed of at least 5Mbps.
Telcos Are in a Unique Position to Capitalise on Mobile Growth
In developing Asia-Pacific nations, several factors are expected to drive mobile video growth in the region—more mobile subscriptions, greater mobile internet usage and increasing smartphone adoption. Between 2018 and 2025, subscriptions for mobile services are anticipated to grow from 2.8 to 3.1 billion subscribers, and mobile internet usage to increase from 1.9 to 2.7 billion users [1]. In addition, smartphone adoption is also expected to rise from 61% to 83%, enabling more consumers to browse the internet and view mobile content [1].
In the Asia-Pacific, 53% of all internet users watch television on mobile devices, and while it provides a less immersive experience than larger-screened devices, consumers nevertheless expect rich, high-quality content [3]. E&M companies, in particular, local and global content creators, pay-TV operators and OTT providers such as iFlix, Viu and Netflix are trying to fulfil this need by investing more in high-quality, original content that's produced regularly [4]. However, telcos are in a unique position to take the approach of either developing their own standalone OTT video apps or forming partnerships with the key OTT players to develop apps that bundle their services into one platform. They also have the advantage of being able to provide customers the convenience of subscribing to multiple OTT services under one service agreement [3]. In Singapore, a good example of this being done is with SingTel's CAST, which gives consumers the option to view free local content and paid video-on-demand (VoD) services including Viu Premium, HBO Go and HOOQ [5].
Prioritising the delivery of high-quality mobile video content requires efficiency of operations and the scalability needed to meet the increasing demand for personalised digital media experiences. Information-rich content management and operability for multiple channels and mobile devices is a must for local and regional E&M organisations. With the help of SES solutions such as Network Offloading, media businesses can efficiently deliver rich online linear and on-demand content without putting additional video load on their existing terrestrial mobile networks. SES also provides content management and distribution services that enable E&M players in APAC to deliver programming to any device or platform with best-in-class encryption for enhanced security and lower bandwidth for a seamless Ultra HD viewing experience. In addition, services such as channel playout enable pay-TV operators establish self- or fully-managed linear TV with little infrastructure investment, and content monetisation services enable the delivery of subscription, pay-per-view, targeted ads and content packaging for linear and VoD programming.
While much of the Asia-Pacific is still undergoing the transition to 4G and 5G networks, there are still many areas without access to terrestrial broadband—especially in nations still undergoing digitisation. VoD Everywhere by SES enables E&M businesses to meet the needs of these consumers by delivering rich, on-demand content without internet connectivity. In addition, VoD Everywhere allows the delivery of curated on-demand and catch-up content directly to set-top boxes (STB), supporting daily video content updates. New features of VoD Everywhere also include live event and start-over functionality, and combines the key qualities of live, linear and VoD in a user-friendly interface that supports consumers' unique viewing habits.
To learn how SES can help your organisation reach target markets in Southeast Asia, contact us today.
[1] The Mobile Economy Asia Pacific 2019
[2] What is Enhance Mobile Broadband (eMBB)?
[3] The Asia Video Industry Report 2019
[4] Asia-On-Demand: The Growth of VoD Investment in Local Entertainment Industries
[5] Singtel CAST