The Role of Satellite in Asia's 5G Revolution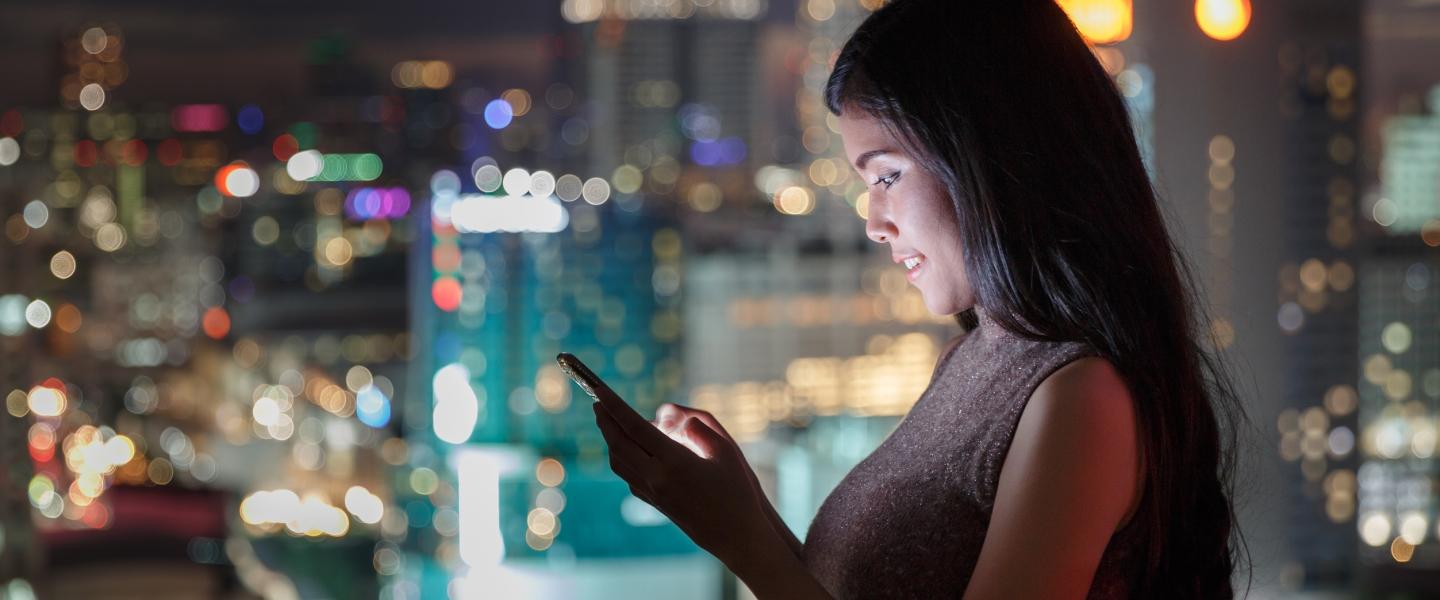 The Role of Satellite in Asia's 5G Revolution
As mobile network operators (MNOs) migrate to 5G networks, satellite has a significant role in helping to build a connected ecosystem.
The incredible pace of mobile adoption in the Asia-Pacific region is helping to drive the emerging 5G revolution all over the world. SIM card connections in the region, excluding cellular Internet of Things (IoT), are expected to increase at a CAGR of 2.1% between 2018 and 2025, hitting the 4.8 billion mark in 2025. More than half of the world's mobile subscribers live in Asia-Pacific, and will account for more than half of new subscribers globally by 2025. By the same year, developed markets such as South Korea, Japan, Singapore, and Australia will account for half of the world's 5G connections. To further support this shift and drive consumer engagement, MNOs in Asia will invest more than USD570 billion between 2018 and 2025, and about USD370 billion of that will go toward 5G deployments. [1]
The expense of building out 5G networks puts pressure on MNOs to recognize a return on their investment as quickly as possible. While there is excitement around how 5G can potentially enhance experiences for consumers willing to pay for it, the consumer market is not enough to make up for the significant investments that MNOs are making. Focusing on ways to help the enterprise market, in sectors such as manufacturing, government, healthcare, and fast-moving consumer goods (FMCG), take advantage of 5G's anticipated benefits to their operations appears to be a better opportunity to generate significant returns. [2] Many of the use cases for these sectors that are most likely to generate these returns cannot be delivered over traditional terrestrial networks alone.
Satellite integration into 5G will help accelerate deployments through mobile backhaul and trunking services, in the same way that it aided in extending existing 2G, 3G, and 4G mobile networks. MNOs have long found satellites to be a viable and cost-effective solution for extending their existing networks into remote or underserved areas before optical fibre can be deployed, or where it is too expensive or impractical to deploy.
How Satellite Can Support the Development of the 5G Ecosystem
Satellite's unique capabilities contribute to the success of 5G networks. For example, it provides high bandwidth, ubiquitous service beyond cities to underserved and previously unreachable areas, supports data delivery at the edge, and enables network availability for communications on moving platforms, such as passenger vehicles and high-speed trains. Integrating satellite with the cloud and supporting applications that will create better experiences and value for customers is also an important way that satellites can aid the successful development of 5G.
SES's mobile backhaul and trunking solutions can address the commercial 5G requirements of MNOs by reducing the risk of deploying specific use cases, such as IoT or enterprise services, to remote regions. Satellites provide direct high-speed connectivity or serve as a complement to terrestrial broadband, such as wireless towers, access points, and the cloud, to deliver content. As data takes up a larger share of total backhaul traffic, mobile backhaul solutions that take advantage of dynamic bandwidth allocation provide a more data-centric, cost-effective business model for MNOs.
Creating 5G's Future
Beyond mobile backhaul and trunking, satellites can support a wide range of new 5G applications including hybrid multi-play and communications on the move. For connected cars and autonomous driving, satellites could efficiently support Firmware Over-the-Air and Software Over-the-Air (FOTA/SOTA) updates, map updates, and real-time traffic conditions and parking availability. Satellites can also deliver increased coverage and reliability for e-Call services, vehicle tracking, remote diagnostics, and other telematics applications.
SES continues to participate in initiatives to advance 5G and the development of standards for the satellite industry. As part of the SATis5 programme, funded by the European Space Agency (ESA), we have also developed an end-to-end 5G integrated network proof-of-concept testbed demonstrating a satellite-terrestrial integration into 5G. [3] Several live demonstrations have been conducted to date, including in Berlin and at the 2019 Mobile World Congress in Barcelona. We are also taking a leadership role in driving a standards-based approach for the services we provide today, such as Linux Foundation, ONAP, and MEF, to create a more automated and intelligent platform for delivering new cloud and IoT-based services.
The adoption of 5G in the Asia-Pacific region will truly be a revolution for higher speed, lower latency mobile broadband, industry innovations and providing widespread access to digital public services such as e-health. With developing nations in the Asia-Pacific region still completing their first 2G and 3G connections, the 5G rollout will also need to focus on remote areas far beyond the densest population centres and urban environments so that the digital divide does not accelerate in the next few years. Communities and industries, that are located away from quality terrestrial connectivity, can take advantage of high-speed communications through revenue-generating opportunities in automated mining, smart farming, and intelligent public safety applications.
The satellite industry is uniquely positioned to connect those opportunities for MNOs. Delivering this next generation technology requires an entirely new architecture to enable a broad new range of use cases, including massive machine-type communications and ultra-low latency communications. Satellite integration can help MNOs deliver on the promise of 5G in a cost effective manner, and reduce the risks of extending services to less populated, rural areas.
Learn more about how SES is getting involved in the 5G revolution.
[1] GSMA: The Mobile Economy Asia Pacific
[2] KPMG: Unlocking the value of 5G for enterprise customers
[3] Participations in 5G initiatives