Satellite and the 5G Revolution: SES Leads the Charge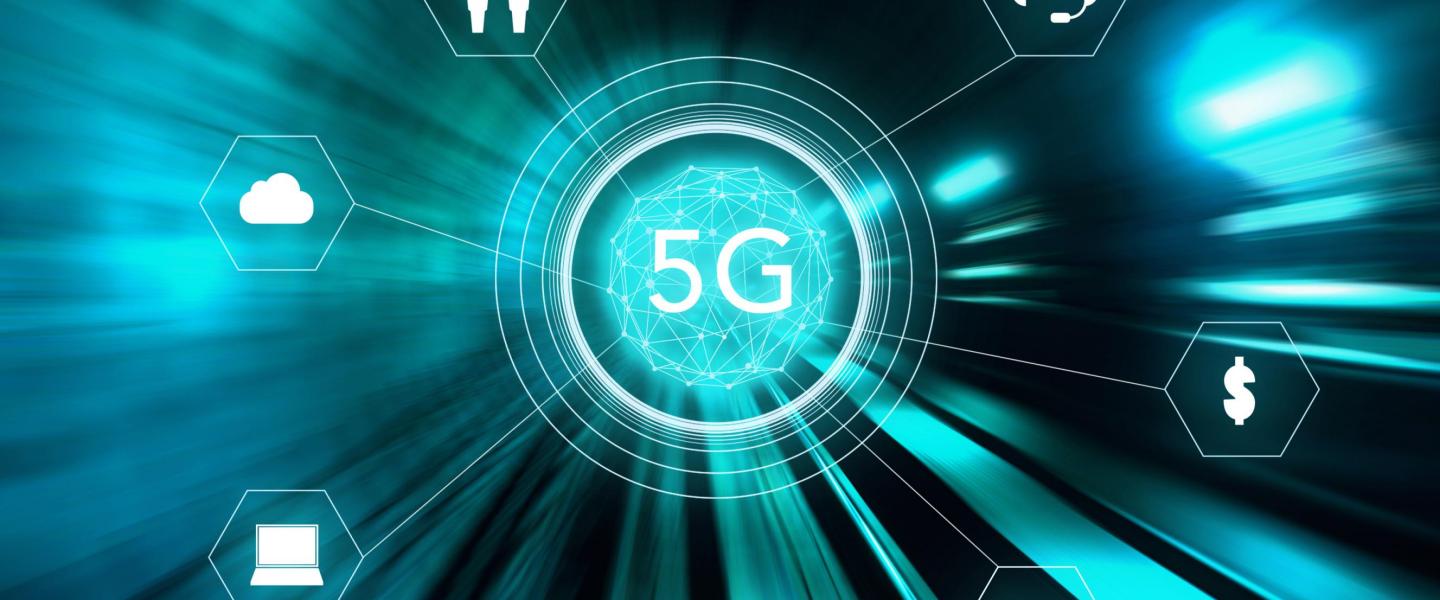 By Antonio Bove, Senior Product Manager, Fixed Data, SES Networks
The communications industry is in a period of unprecedented change, and consumers and enterprises across all regional and demographic sectors increasingly view mobile connectivity – and mobile broadband specifically – as an essential part of everyday life and business.
5G represents an opportunity for the mobile industry to address that phenomenon. While the transition from 3G to 4G was an evolution in speed that paved the way for mobile broadband services, 5G is a revolution – an entirely new architecture that delivers exponential improvements in not only speed, but also latency, capacity, power consumption and number of connections supported. This opens the door to a broad new range of use cases, from enhanced mobile broadband to massive machine-type communications to ultra-low latency communications.
Yet the stakes are high for mobile network operators in the race to 5G. Bloomberg puts the cost of building out 5G networks at about $200B USD per year in research and capital spending, putting pressure on operators to recognize a return on that investment as quickly as possible. At the same time, the industry is rapidly recognizing that many of the use cases most likely to generate that return are unlikely to be delivered over traditional terrestrial networks alone – critical communications services for remote regions, for example, or IoT connectivity that enables "smart ships" or "smart airplanes."
The Third Generation Partnership Project (3GPP), the industry association driving 5G development, is studying those challenges and has identified the value satellite coverage can bring to the enablement of 5G use cases, particularly mission-critical and industrial applications where ubiquitous coverage is crucial. By partnering with satellite operators, MNOs can expand their footprint into regions that are difficult or impossible to serve via their terrestrial assets. Satellite represents a path for mobile network operators to expand their footprint and thus deliver on the promise of seamless, universal 5G coverage and services.
SES and 5G Synergies
For SES Networks, this strategy represents a natural extension of our existing synergistic relationships with mobile network operators. Our cellular backhaul solution has long been used by MNOs to expand the reach of their mobile offerings, allowing them to meet customer demands and generate new revenue streams without the capex associated with network builds and expansions. The diversity of our multi-orbit, multi-band fleet allows us to tailor backhaul solutions for MNOs' specific requirements, optimizing connectivity based on one or more key service attributes, including cost, capacity, latency, coverage and reliability.
SES's cellular backhaul solution has the potential to address MNOs' 5G requirements from a commercial perspective as well. One of the challenges associated with 5G is the uncertainty around business models – whether and how mobile operators will generate revenue from 5G use cases. SES Networks applies a comprehensive, end-to-end managed services approach to cellular backhaul to minimise risk by handling the procurement, operation and maintenance of the network from the cell site to the packet core. This proven approach, coupled with highly flexible commercial terms, could help reduce the risk of deploying specific 5G use cases such as IoT or enterprise services to remote regions. Our commercial flexibility extends to traditional CIR-based pricing and volume-based opex pricing models, which could enable our MNO customers to better align their costs with revenue when 5G arrives. The greater network visibility and insight that comes from such an approach positions SES to optimize capacity allocation, and scale capacity to address MNOs' traffic requirements more cost-effectively.
Advancing the 5G Narrative
SES is demonstrating its commitment to furthering MNOs' 5G journeys by playing an active role in the SaT5G consortium. This European Commission-funded project was developed to bring together key stakeholders from the global satcom industry, MNOs and research centers focused on identifying opportunities for collaboration between terrestrial and satellite operators in the 5G realm. This week represents a key milestone in the SaT5G's work: SES, along with SaT5G partners VT iDirect, Broadpeak, i2CAT and the University of Surrey, demonstrated a proof-of-concept for the integration of satellite with a terrestrial 5G network at the EuCNC2018 conference in Ljubljana, Slovenia. In the demo, SES powers the space segment with its existing ASTRA 2F geostationary satellite system, and provides an end-to-end managed service between the remote and the test bed. The live test presents the integration of an SDN, NFV and MEC-enabled, pre-5G construction testbed with an in-orbit geostationary satellite system, with SES demonstrating proven satellite backhauling features and the efficient edge delivery of multimedia content.
This proof-of-concept is just one milestone in a much larger, multi-year project intended to develop a cost-effective "plug-and-play" satcom solution for 5G; over the next few years, the SaT5G intends to demonstrate the following use cases:
Edge delivery and offload for multimedia content and NFV software to optimize the operation and dimensioning of the 5G network infrastructure
5G fixed backhaul to provide 5G services, particularly in suburban and rural areas and emerging markets
5G small cell backhaul to provide 5G service with small cells into buildings in rural areas of developed countries via hybrid broadband connections
5G mobile backhaul to support 5G services on vessels, aircraft and trains
The integration of satellite communications into 3GPP 5G network architecture and the adoption of NFV and SDN principles

SES's work with this initiative represents yet another proof point of our commitment to the advancement of 5G and the development of 5G standards for the satellite industry; other projects include development of 5G satellite use cases as part of the European Space Agency (ESA) SATis5 program, our certification activity with the MEF and our participation with the Linux Foundation's open source networking activities. These technical activities, combined with the business and operational flexibility inherent in our managed services offerings, position SES well in this new and exciting 5G ecosystem.
SES has been contributing its expertise to a number of important 5G initiatives aimed at timely deployment of 5G in Europe. SES is a founding member of the 5GIA, the 5G Infrastructure Association grouping European-based wireless industry acting as the private counterpart of the European Commission in the 5G Public-Private Partnership, the world's biggest 5G research programme, signed in 2013 and aimed to deliver 5G solutions, architectures, technologies and standards. The EU has committed to invest €700 million over the course of the programme, and the private sector is expected to invest more than five times that amount, for a total investment of more than €4 billion.