Redefining TV Viewing in the Age of Online Video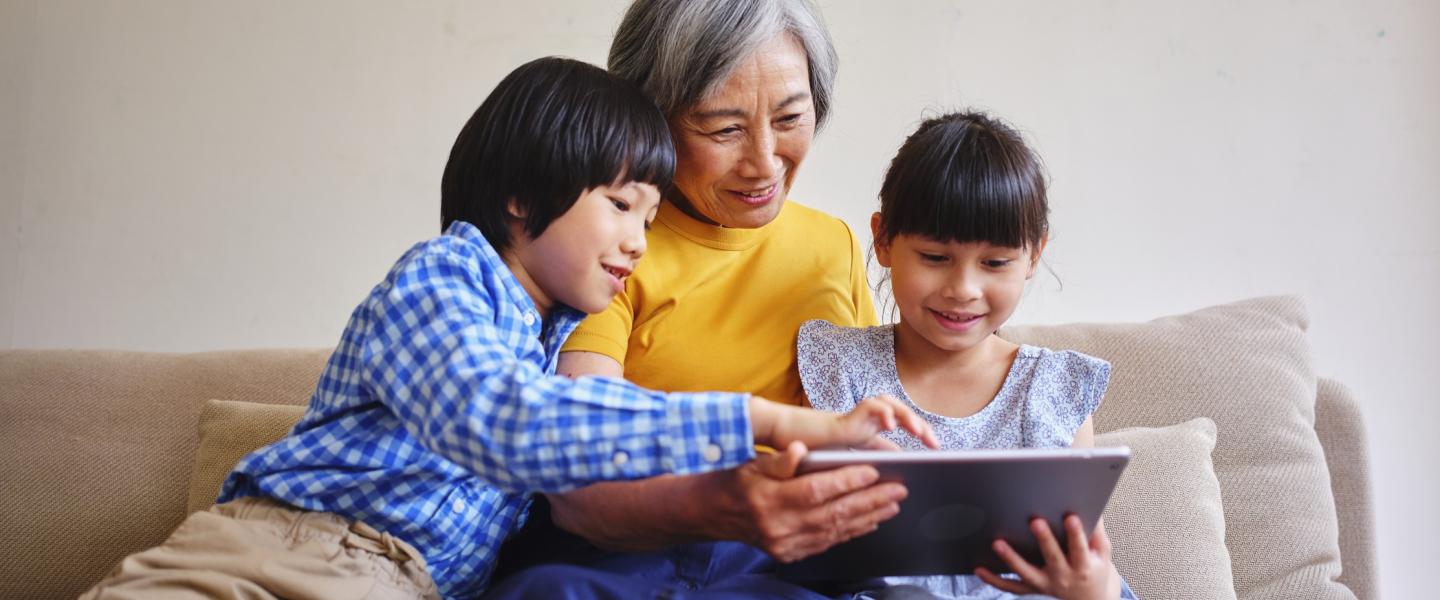 Redefining TV Viewing in the Age of Online Video
Changes to how audiences consume media is one of the biggest challenges broadcasters have faced over the past decade. TV viewers are watching more content available online, on-demand, and on multiple devices. Analysts expect the online video market, including advertising and subscription revenue, to double in size from USD 26 billion in 2019 to USD 52 billion in 2024 with a CAGR of 15% during this period. GlobalWebIndex found that, compared to linear TV, only social media has more time devoted to it each day; however, the amount of time spent watching linear TV is declining. This presents a valuable opportunity for broadcasters to maintain a competitive edge and attract new audiences by adopting hybrid distribution models that improve image and sound quality and providing non-linear video options including Over-the-Top (OTT) and Video On-Demand (VOD) for customers.
Customer Viewership Habits Are Changing Broadcasters, Content Owners, and Pay-TV Operators' Strategies
The Asia-Pacific region has the highest proportion of users watching TV online in the world at 44%. OTT and VOD consumption in the region has surged due to the young, diverse and broadly mobile-first traits of the market. With more companies expanding into content production to ride the digital wave, broadcasters must diversify to maintain its customer base. One way is being able to offer unique local and regional content to meet the tastes of the market's viewers. [1]
Indeed, as consumers' linear TV and OTT viewing habits have converged with the availability of innovative video solutions, it has given rise to an increasingly blended video market. Broadcasters, content owners and pay-TV operators are moving into the online sphere, while OTT providers experiment with linear TV streaming, creating ample opportunities to reinvent the game. [2] Partnerships in the region between OTT platforms and telcos and multichannel operators have accelerated since 2018, with 31 new deals signed. For example, Netflix has expanded aggressively in Asia-Pacific since 2018, signing deals with Sri Lankan direct-to-home (DTH) provider Dialog and telco Atria Convergence Technologies Ltd. A key aspect of these deals enables the linear TV providers to offer direct carrier billing to its customers, which allows users to pay OTT subscription fees as part of their monthly telephone or data bills. [3]
This access to multiple services to watch content wherever, and whenever viewers want is making effective content distribution a more complex task for broadcasters, compared to a decade ago. As a result, more pay-TV operators in developed countries such as Australia and Japan are beginning to offer high-definition (HD) and ultra-high definition (UHD) programming, while developing countries continue the transition to HD. Sporting events such as the 2018 Winter Olympics and 2018 World Cup were the first sporting events to get complete 4K and HDR support. [4] However, despite a 24% growth in online video advertising and subscription revenue between 2018 and 2019, pay-TV will remain important in developing Asian markets over the next few years for sports content. [5]
Ensuring Effective Delivery of High-Quality Content
The complex distribution landscape characterised by audience fragmentation, gaps in terrestrial television service distribution, and end user engagement challenges, requires a hybrid content distribution strategy to facilitate deeper engagement with audiences. Staying up-to-date with video formats and standards needed for each screen and device is both challenging and time consuming. Our Satellite & OTT in Sync solution simplifies the expansion to offering OTT service for broadcasters. SES helps customers adopt innovative hybrid content distribution services so they can deliver superior viewing experiences to larger audiences globally. This enables our customers to transform, protect, and deliver their content, making it available on new platforms and devices.
Along with content available more widely to consumers, mature markets in East Asia have also experienced an increasing interest in the quality of video content with a preference for HD and UHD technologies. SES platform solutions allows customers to deliver efficient content in any format, resolution standard, and in HD and UHD to any broadcast, VOD and OTT platform. The solution covers the value chain for both linear and non-linear content so that content providers can centralise and streamline the entire video delivery process in a single user interface. [2]
Even with top-notch content, broadcasters need to establish solid revenue models, considering creative subscription plans, pay-per-view models, and targeted advertising that illustrate an understanding of the intended audience, especially in a region as diverse as Asia. These efforts will help to increase their foothold in a changing industry.
Diversifying distribution networks to include OTT can help broadcasters and content providers expand their reach and retain customers. With our content management platforms and hybrid distribution network connecting customers to the SES satellite fleet, you can deliver the best viewing experiences across multiple platforms and devices anywhere in Asia.

Contact us for more information about preparing your business for the future of video consumption.
[1] Monetising OTT and VOD in Asia
[2] A Look at Video Trends in Asia-Pacific Today
[3] S&P Global: Asia OTT Leaders Continue To Expand Partnerships With Telcos
[4] IABM: The Business of Broadcast & Media Global Trends – Focus on APAC
[5] SportBusiness.com: Linear TV to 'remain critical for sport' amid Asia-Pac online video boom