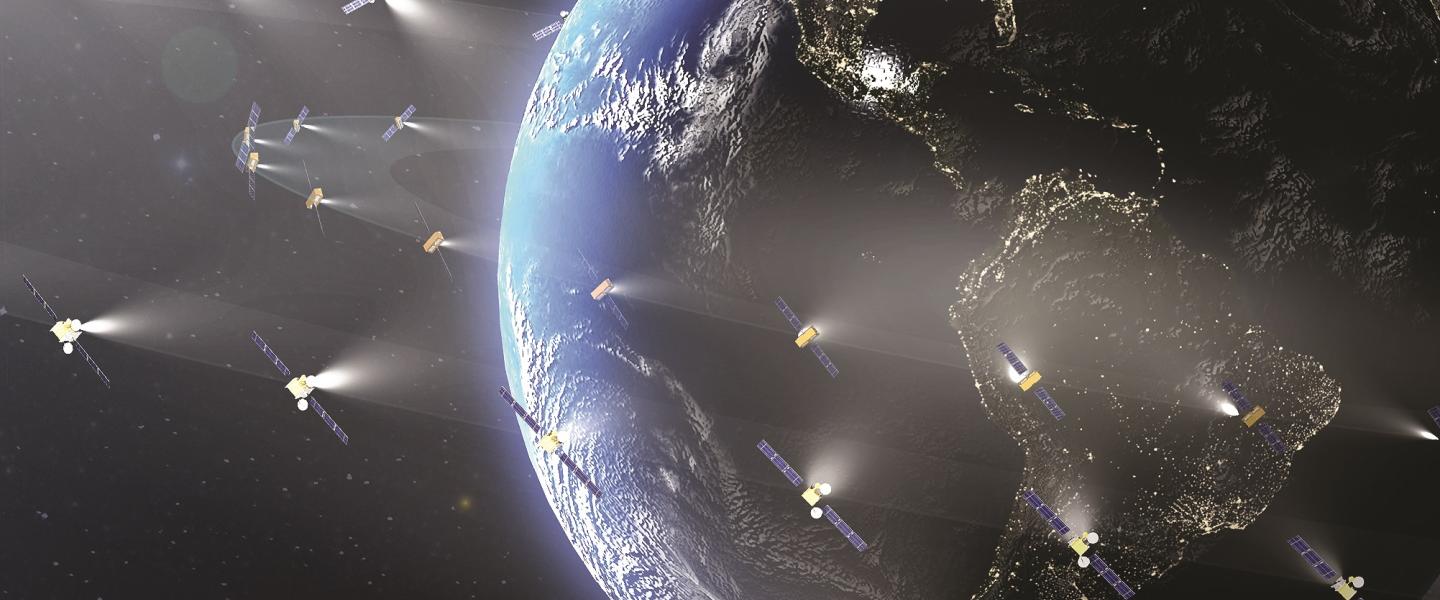 LUXEMBOURG, 26 October 2018 -- SES S.A. announced solid financial results for the nine and three months ended 30 September 2018 with group revenue growing, fuelled by strengthening double-digit growth at SES Networks.
Steve Collar, President and CEO, commented: "Our focus on execution continues to generate strong financial performance, delivering growth in absolute and underlying revenue, and we remain on track to deliver on our year-end financial outlook.
SES Networks has again demonstrated that it is the growth engine for our business with underlying growth of 14% year-to-date and almost 20% in Q3 2018. For the first time in a number of years, all three of the SES Networks' business verticals delivered growth this quarter, including a positive contribution from Fixed Data. To reinforce the positive contribution from Fixed Data, we have delivered a major turn-key project in Papau New Guinea in record time in the quarter, underscoring our capabilities as an end-to-end managed service provider, while also concluding an important partnership agreement with IBM, strengthening my belief that Global Cloud Connectivity, and integration with Cloud Service Providers, will be an important driver of revenue and growth for SES in the future.
SES Video has signed important renewals and new business this quarter with now 96% of 2018's expected total revenue secured, including an important renewal with Channel 4 in the U.K. Video Services contributed positively in Q3 with growing traction for our MX1 360 platform. International video distribution remains challenged with some platforms struggling to achieve market traction and strong competition for all new platforms. We remain focused on growth opportunities while reinforcing our core neighbourhoods that are among the best and most penetrated DTH neighbourhoods in the world.
Finally, we continue to make strong progress with our C-band initiative in the U.S., aligning our proposal with the leading continental U.S. satellite services operators, founding the C-band Alliance (CBA) and hiring experienced U.S. executives to run the consortium. In comments to the FCC's NPRM due next week, the CBA will confirm on behalf of its members that up to 200 MHz of mid-band spectrum could be cleared to support 5G wireless deployment nationwide in the U.S. while protecting the important broadcast and other communities that we serve today. I am increasingly persuaded that our market-based proposal is the best way to facilitate a leading position for the U.S. in 5G and is the only way to repurpose spectrum in a timeframe consistent with the stated goals of the FCC."
...
For further information please contact:

Richard Whiteing Markus Payer
Investor Relations Corporate Communications
Tel: +352 710 725 261 Tel: +352 710 725 500
[email protected] [email protected]
About SES
SES is the world's leading satellite operator with over 70 satellites in two different orbits, Geostationary Orbit (GEO) and Medium Earth Orbit (MEO). It provides a diverse range of customers with global video distribution and data connectivity services through two business units: SES Video and SES Networks. SES Video reaches over 351 million TV homes, through Direct-to-Home (DTH) platforms and cable, terrestrial, and IPTV networks globally. The SES Video portfolio includes MX1, a leading media service provider offering a full suite of innovative services for both linear and digital distribution, and the ASTRA satellite system, which has the largest DTH television reach in Europe. SES Networks provides global managed data services, connecting people in a variety of sectors including telecommunications, maritime, aeronautical, and energy, as well as governments and institutions across the world. The SES Networks portfolio includes GovSat, a 50/50 public-private partnership between SES and the Luxembourg government, and O3b, the only non-geostationary system delivering fibre-like broadband services today. Further information is available at: www.ses.com