Mercy Ships Leverages SES Networks' Signature Maritime Solution to Bring Life-Saving Healthcare to World's Deprived Regions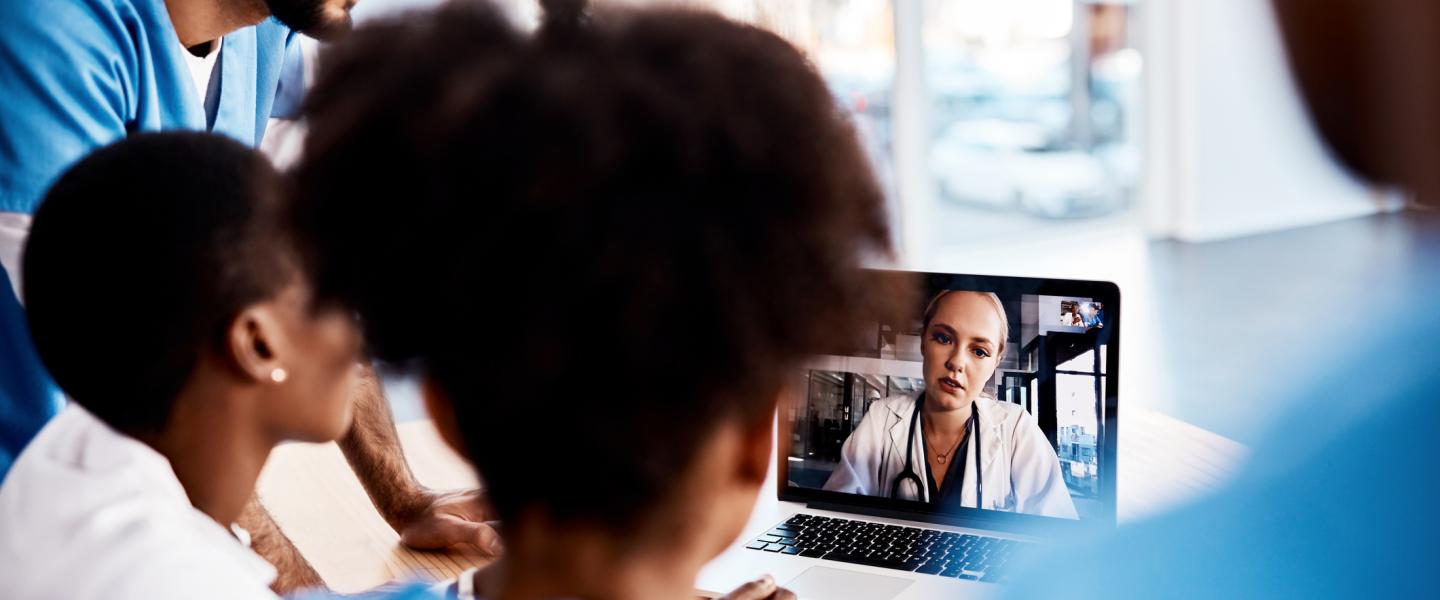 Mercy Ships Leverages SES Networks' Signature Maritime Solution to Bring Life-Saving Healthcare to World's Deprived Regions
Improved satellite-based connectivity will allow communities in developing countries to receive better healthcare services including distant diagnostics, instant analyses as well as remote medical trainings for local medical staff
Luxembourg, 13 October 2020 – Mercy Ships, the leading humanitarian mission delivering vital healthcare and medical training in some of the world's most economically deprived regions, has announced it will be using life-saving connectivity solutions provided by SES Networks to provide better healthcare services, the two companies announced today.
The Global Mercy, the newest and the world's largest civilian hospital ship, will leverage SES Networks' Signature Maritime Solution, bringing about a substantial change in diagnostics and treatment onboard for its patients. The high-performance connectivity services will enable the Global Mercy to fully implement remote viewing for a compact digital scope and CT scanner that enables specialist pathologists to remotely diagnose a raft of complex, life threatening, or deadly diseases onboard.
Mercy Ships will also leverage the connectivity to expand services and leave local communities with sustainable skills to care for their own. The Global Mercy medical staff will have the possibility to run live HD video training sessions from the operating room on board to deliver unparalleled medical training and support.
Dave Shwadlenak, Vice President of Information Services at Mercy Ships said, "By increasing our connectivity by 10-fold, we will have access to multiple gigabits of capacity, low latency and a lot more flexibility. SES Networks is fundamentally changing the level of services we offer and the legacy of sustainable healthcare we can establish before the Global Mercy departs. The majority of our patients have an income of less than USD $2 a day and can't access quality healthcare without Mercy Ships. Thanks to SES Networks we have been able to expand the life-transforming surgeries and medical care that we can provide, and I'm looking forward to seeing the difference it will be making to hundreds of people's lives every single week."
Simon Maher, Vice President of Sales, Cruise and Maritime at SES Networks, said, "Nothing pleases us more at SES Networks than seeing how the connectivity we provided can positively impact people's lives. We are proud to be working with Mercy Ships here as they leverage advanced satellite technology to fulfil their mission of delivering healthcare services to communities of the developing countries. The combination of world-class connectivity and world-class healthcare is making a lasting impact on the health and wellbeing of people across some of the poorest countries in the world, and we look forward to many more years of transformational partnership."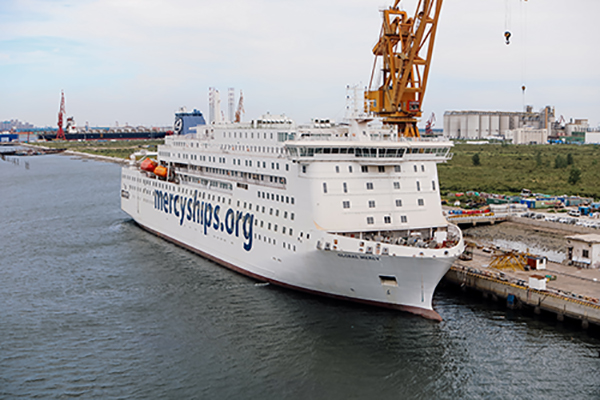 For further information please contact:
Suzanne Ong    
External Communications
Tel. +352 710 725 500
[email protected]
About SES
SES has a bold vision to deliver amazing experiences everywhere on earth by distributing the highest quality video content and providing seamless connectivity around the world. As the leader in global content connectivity solutions, SES operates the world's only multi-orbit constellation of satellites with the unique combination of global coverage and high performance, including the commercially-proven, low-latency Medium Earth Orbit O3b system. By leveraging a vast and intelligent, cloud-enabled network, SES is able to deliver high-quality connectivity solutions anywhere on land, at sea or in the air, and is a trusted partner to the world's leading telecommunications companies, mobile network operators, governments, connectivity and cloud service providers, broadcasters, video platform operators and content owners. SES's video network carries over 8,300 channels and has an unparalleled reach of 367 million households, delivering managed media services for both linear and non-linear content. The company is listed on Paris and Luxembourg stock exchanges (Ticker: SESG). Further information is available at: www.ses.com
About Mercy Ships
Mercy Ships uses hospital ships to deliver free, world-class healthcare services, capacity building, and sustainable development to those with little access in the developing world. Founded in 1978 by Don and Deyon Stephens, Mercy Ships has worked in more than 55 developing countries, providing services valued at more than £1.3 billion and directly benefitting more than 2.8 million people. Our ships are crewed by volunteers from over 50 nations, with an average of over 2,000 volunteers each year. Professionals including surgeons, dentists, nurses, healthcare trainers, teachers, cooks, seamen, engineers, and agriculturalists donate their time and skills. With 16 national offices and an Africa Bureau, Mercy Ships seeks to transform individuals and serve nations one at a time. For more information click on www.mercyships.org