Managed data to any maritime vessel

Connectivity at sea has become a necessity—whether for improved operations, guest experience, or as a lifeline in the event of an emergency. Yet existing connectivity services can be as inflexible and uncertain as the sea itself.
More about Signature Maritime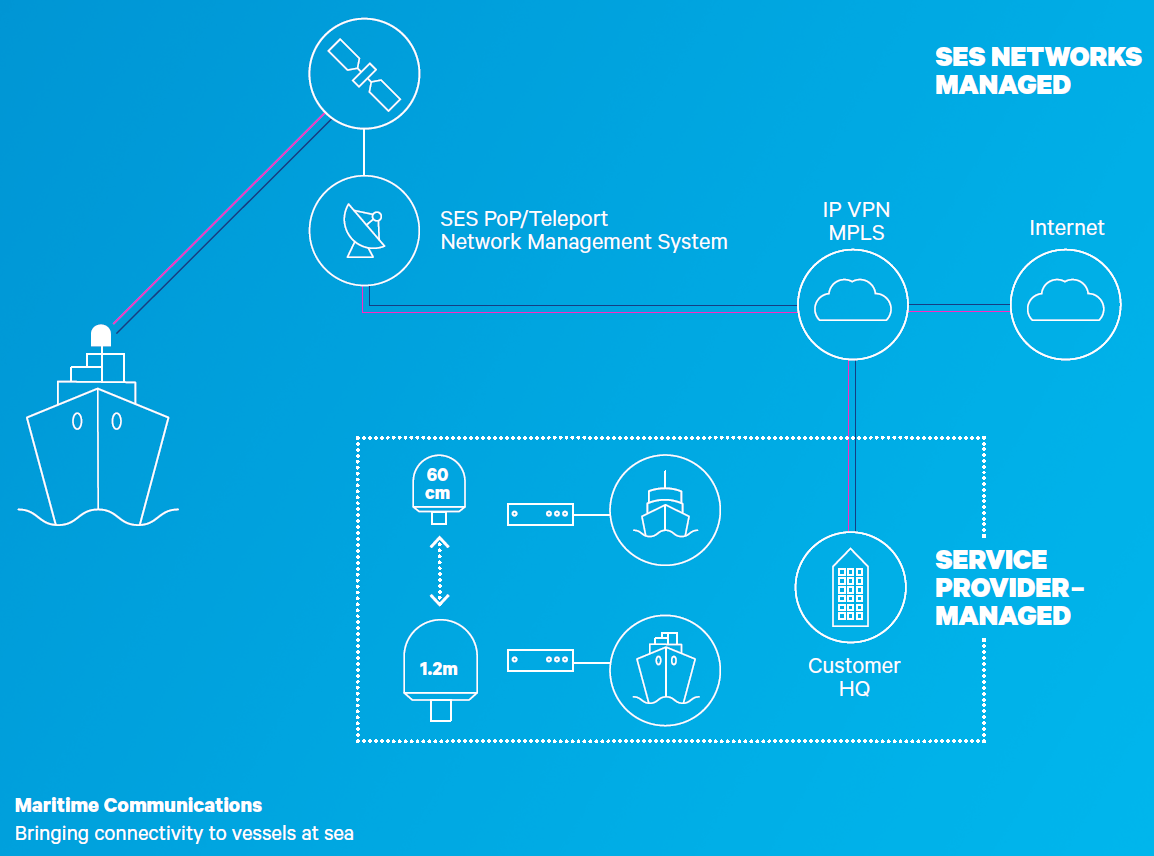 Powered by our multi-orbit satellite fleet, global ground network, broad portfolio of Ascent Lifecycle Services, and growing partner ecosystem, our Signature Maritime Solutions are delivered as a managed service to provide maritime connectivity to ships of all sizes.
No matter what type of vessels you operate, or where they may sail, we ensure you have the network services you need to enhance profitability and delight customers.
You will benefit from: 
Our unique combination of MEO and GEO high-throughput and widebeam satellites
Ubiquitous coverage and faster data speeds
Solutions tailored to the unique needs of your maritime market segment
Managed services that reduce the complexity and risk of satellite broadband
Signature Maritime Solutions
Enabling Platforms and Services