Briskcom Partners with SES Networks to Offer Virtual Network Operator Services in Brazil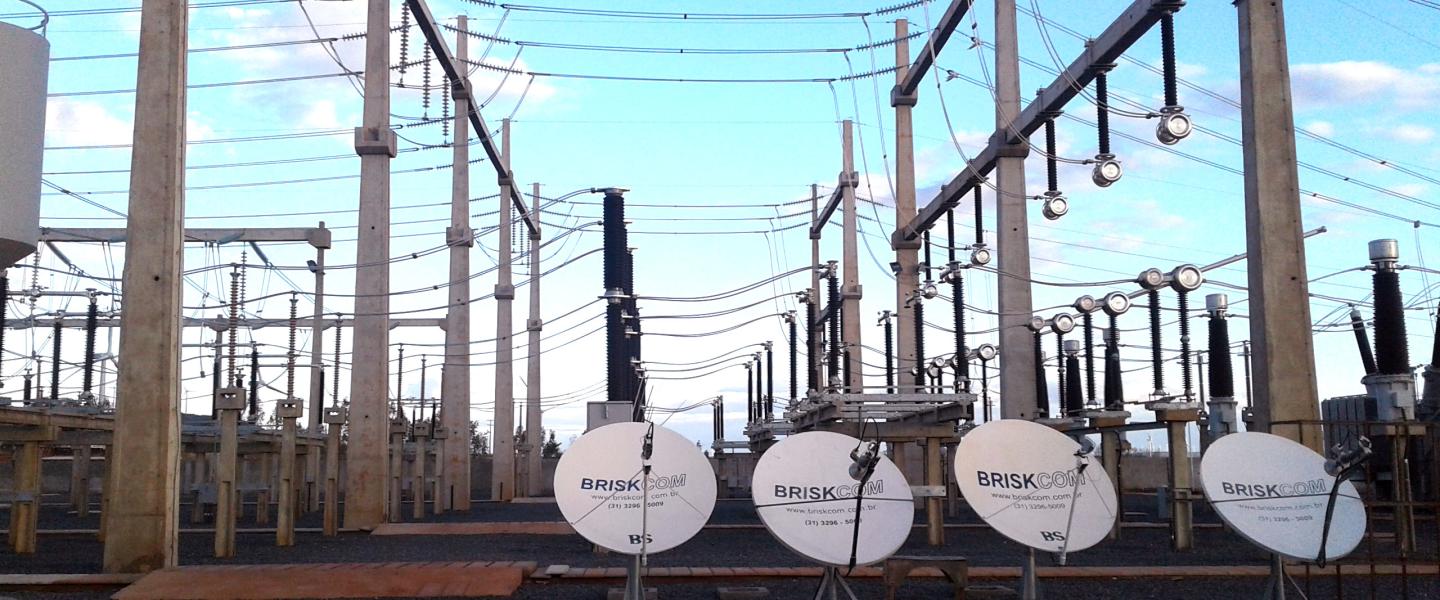 Briskcom Partners with SES Networks to Offer Virtual Network Operator Services in Brazil
As an SES Networks partner, Briskcom will expand its service offering by customising and flexibly managing connectivity for customers in energy, mining, agro- and ISP markets across Brazil

Luxembourg, 29 May 2019 – Briskcom, one of Brazil's leaders in satellite telecommunications solutions for the on-shore energy market, has become a certified service provider partner for delivering SES Networks' Signature Solutions, SES announced today. Through this partnership, Briskcom will leverage connectivity delivered by the SES-10 satellite as well as extend SES Networks' managed services to customers in its core energy markets, as well as expand its service offerings to other segments, such as the agroindustry, mining and broadband for ISPs.
As an SES Networks partner, Briskcom will access a managed pool of capacity and a tailored network management interface, which enables them to become a virtual network operator (VNO) without significant upfront investment. The VNO pools offer dedicated bandwidth, flexibility in service design and teleport operations to ensure high reliability and outstanding quality of service.
The agreement will enable Briskcom to deliver reliable corporate network solutions ranging from Internet of Things (IoT), telemetry, voice over IP (VOIP) and internet access. In addition, Briskcom, a leader in mission-critical operations, can now deliver more advanced applications for projects of greater size and complexity.
"The agreement with SES Networks makes perfect sense from our business expansion perspective. More than ever, we want partners that help strengthen our position and enhance our value proposition," said Cláudio Calonge, Commercial Director at Briskcom. "Working with a company that has the experience and knowhow of SES Networks corroborates the good work that Briskcom has been doing in Brazil. We see great opportunities to be explored and we are very optimistic about this new alliance."
"Briskcom is investing in cutting-edge technology to deliver highly reliable communication solutions to its clients, including those sophisticated on-shore energy sites far beyond the reaches of terrestrial infrastructure," said Omar Trujillo, Vice President of Sales for Fixed Data Americas at SES Networks. "We are extremely proud to have Briskcom as our SES Networks partner."
SES-10 provides enhanced coverage and significant capacity expansion over Latin America, serving SES customers across the fixed data, energy and mobility markets. SES-10 was the first geostationary commercial satellite to launch on a SpaceX flight-proven first-stage rocket booster.
For further information please contact:
Suzanne Ong
Public Relations
Tel. +352 710 725 500
[email protected]
Silvia Assumpção S. de Sá
Marketing Manager
Tel: +55 (31) 3296-5009
[email protected]
About SES
SES is the world's leading satellite operator with over 70 satellites in two different orbits, Geostationary Orbit (GEO) and Medium Earth Orbit (MEO). It provides a diverse range of customers with global video distribution and data connectivity services through two business units: SES Video and SES Networks. SES Video reaches over 355 million TV homes, through Direct-to-Home (DTH) platforms and cable, terrestrial, and IPTV networks globally. The SES Video portfolio includes MX1, a leading media service provider offering a full suite of innovative services for both linear and digital distribution, and the ASTRA satellite system, which has the largest DTH television reach in Europe. SES Networks provides global managed data services, connecting people in a variety of sectors including telecommunications, maritime, aeronautical, and energy, as well as governments and institutions across the world. The SES Networks portfolio includes GovSat, a 50/50 public-private partnership between SES and the Luxembourg government, and O3b, the only non-geostationary system delivering fibre-like broadband services today. Further information is available at: www.ses.com
About Briskcom
Briskcom provides value-added satellite telecommunications services. The company offers multimedia communication solutions - data, voice and video - to companies located in locations where the telecommunications infrastructure is faulty or non-existent. Briskcom uses state-of-the-art technology - which integrates satellite communication channels, dedicated terrestrial circuits and highly available redundancy and monitoring systems - operating throughout the national territory with the highest level of quality and reliability, always having as a basic premise the continuity of customer's business.