OTT and Linear TV: It's Time to Integrate to Innovate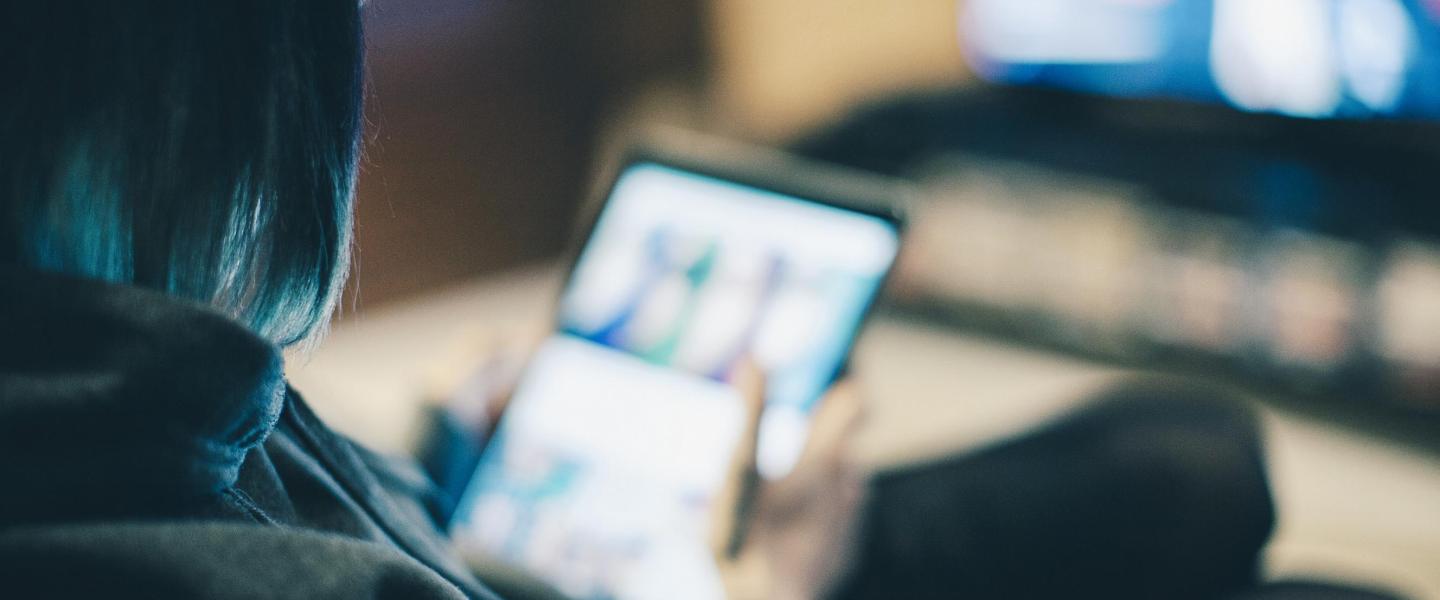 OTT and Linear TV: It's Time to Integrate to Innovate
As over-the-top (OTT) platforms gain popularity in Asia-Pacific, the question is not whether it will signal the demise of linear TV, but how both can integrate and take video experiences to the next level.
While the impact OTT has on linear TV may be disruptive, the relationship between the two does not have to be antagonistic. In this new era of omnipresent content, it is important to look at the shift in viewing habits of the modern household.
More Devices, Bigger Demands
The game-changing trend to consider is today's video consumption ecosystem where viewers expect to watch their content on multiple touchpoints in a single day. In the Ampere Analysis study for TV viewing, tablet usage peaks at breakfast, smartphones command more screen time throughout the day, while the main TV set and OTT streaming box get the evening prime time slot [1].
The Lucrative Appeal of Linear TV
While OTT services may be gaining a foothold globally, that does not mean linear TV plays second fiddle in the on-demand, content-hungry, device-rich household. In the case of pay TV, subscriptions may have waned in mature markets like North America, but it retains dominance in Asia. According to Digital TV Research, China is projected to add 33 million and India 28 million pay-TV subscribers between 2017 and 2023 [2]. This creates ample opportunities for new entrants or incumbent providers to reinvent the game to cater to the more discerning audience.
The Power of Satellite and Partnerships
The infrastructure to deliver video across multiple devices in sizable markets is already in orbit. The newly-launched satellite, SES-12, is enabling pay-TV operators in Asia-Pacific and the Middle East to deliver immersive video experiences across multiple devices. SES-12, combined with SES-8, reaches 18 million TV homes in Asia-Pacific from its prime video position at 95°E. SES also supports broadcasters and pay-TV operators with a comprehensive suite of end-to-end video solutions and media platform services that cover the entire value chain.
Converge to Compete
Digital TV Research predicts that Asia-Pacific revenues for OTT will reach USD 24.4 billion in 2022 while pay-TV subscribers will grow by 78 million [2][3]. Pay-TV operators can capitalise on this trend by offering a bundle of linear TV channels with OTT services [1]. Consumers therefore gain the flexibility to curate their own entertainment for a more customised experience. TV operators or OTT service providers who diversify and complement their offerings will be the ones left standing in the battle for video supremacy.
Meet the New Hybrid
By blurring the lines between OTT and pay TV, operators can cater to the needs for both live and on-demand videos across different devices. TV operators that deliver video experiences on this evolved hybrid model will be the ones to watch as market share is still there for the taking.
Reinvent Your Video Business
Visit our CommunicAsia 2018 booth and explore how our end-to-end solutions can enable you to deliver high-quality content and expand your audiences.
Marina Bay Sands, Singapore
Level 1, Hall C, Booth #1R2-01
26 - 28 June 2018
Register for SES Insights sessions here to learn about our platform solutions and how we support our customers to deliver the ultimate viewing experience.
Schedule a meeting here for an in-depth discussion with our experts on how our satellite-enabled solutions can cater to your evolving business needs.
[1] TV Viewing - The New Dynamic
[2] Asia-Pacific OTT TV and Video Forecasts
[3] Asia-Pacific Pay TV Forecasts