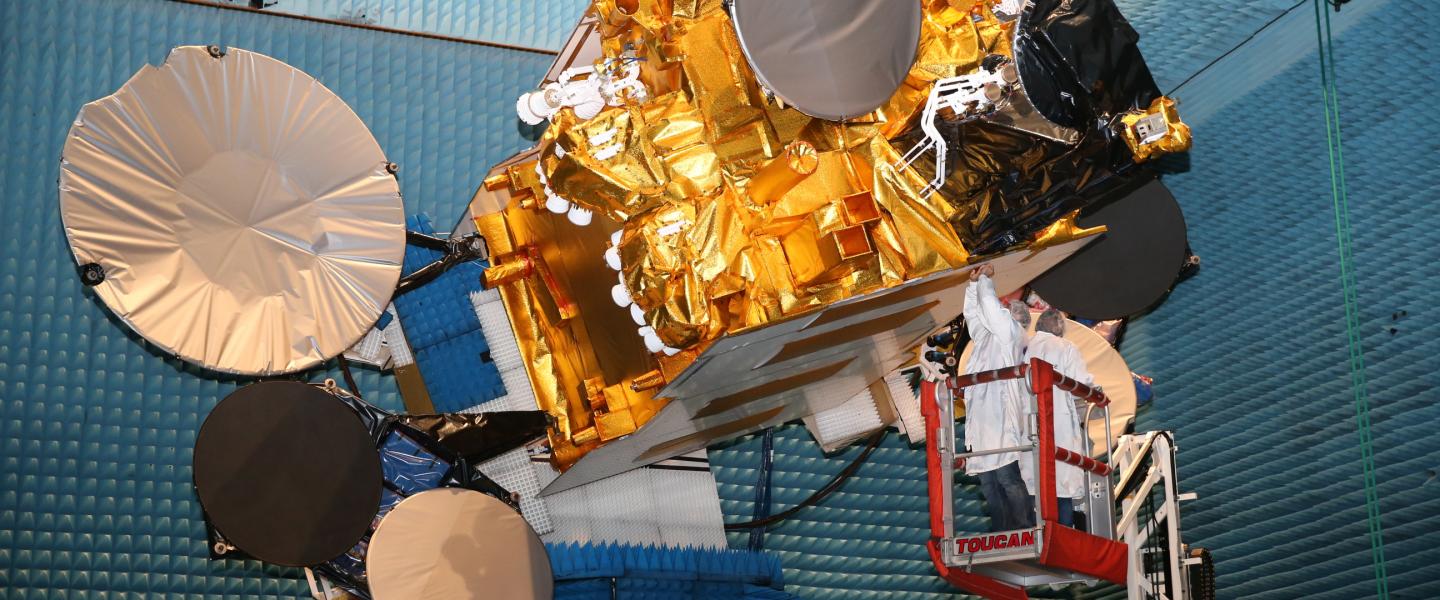 SES-14 is back on its mission to serve the Americas, the Caribbean and the North Atlantic region following the anomaly that occurred during its launch onboard an Ariane 5 launch vehicle.
The SES-14 satellite was launched from the Guiana Space Center in Kourou, French Guiana on 25 January 2018 at 7:20pm local time. An anomaly occurred after ignition of the upper stage of the launch vehicle that resulted in the satellite separating early and failing to reach its planned transfer orbit.
SES has established a telemetry and telecommand connection to its SES-14 spacecraft and confirms that the spacecraft is in good health with all subsystems on board are nominal. SES-14 will reach the geostationary orbit four weeks later than originally planned, and the satellite is expected to meet the designed life time.
SES-14 embarking its mission to serve the Americas, the Caribbean and the North Atlantic region.
SES-14, which will be positioned at 47.5 degrees West, will serve Latin America, the Caribbean, North America and the North Atlantic region with C- and Ku-band wide beam coverage as well as Ku-band high throughput (HTS) spot beam coverage. SES received a license to operate at this Brazilian orbital location as a result of a spectrum auction in 2014.
SES-14's C-band wide beams are designed to expand the reach of SES's second cable neighbourhood in Latin America, while its Ku-band HTS spot beams will serve the dynamic aeronautical market and other traffic-intensive applications such as maritime, cellular backhaul and broadband services. The Ku-band wide beams will also serve growing direct-to-home and VSAT services in the Americas and the North Atlantic.
The spacecraft also carries a NASA hosted payload. The payload's Global-scale Observations of the Limb and Disk (GOLD) mission will provide unprecedented imaging of the Earth's upper atmosphere from geostationary orbit to deepen scientists' understanding of the thermosphere-ionosphere.
Related content
Infographics